MMUSA T-Serum Review – Should You Use It?
By:
Rob Miller
Fact Checked On: 8-3-2014

MMUSA T-Serum Overview
Aging means less testosterone available for use by your body. It's as simple as that.

But just because it's simple and universal doesn't mean it's okay and we shouldn't try to counteract the effect.

Some guys have a big enough problem to seek out hormone replacement therapy.

Some guys (like hardcore competition bodybuilders) use synthetic testosterone not because their levels are declining, but because they know that the more testosterone they have flowing through their veins, the more muscle they can build.
For the vast majority of us, our problems are not that severe.

Instead, we may notice a little lag in energy and motivation, a little spare tire around our middle, a little drop in our sex drive, a little weakness in our workouts.

For us, there are natural testosterone boosters that work to increase our body's own natural production so we look and feel better, have more energy and strength and get better results in the gym.
MMUSA T-Serumis made by MMUSA. They give you the option actually of using their serum or their pills.

The one we're looking at today is the MMUSA T-Serum.

When used daily it:
Boosts your testosterone levels.
Increases overall male vitality.
Helps you build lean muscle mass.
Decreases the accumulation of fat.
Improves your mood and focus.
Boosts your sex drive.
MMUSA T-Serum Ingredients and How They Work
Most natural testosterone boosters come in pill or capsule form.

MMUSA T-Serum is a liquid which means it can be absorbed and used faster and more efficiently.

It's also more convenient for someone who doesn't like to or can't take pills.

The formula includes:
Coenzyme A which helps your body deal with stress and assists with most bodily processes.
Niacin which helps your body turn carbohydrates into energy.
Folate which improves your cardiovascular health.
Nettle Root which has an effect similar to steroids.
Ginger Root which aids digestion.
Avena Sativa which frees bound testosterone from SHBG, thereby increasing your available stores.
Tribulus Terrestris which encourages the production of testosterone through the pathway of Luteinizing Hormone.
N-Acetyl Carnitine which transports fatty acids to be used.
Yohimbine Bark which dilates blood vessels, improving erectile function.
L-Argnine which is a pre cursor to nitric oxide, a vasodilator.

It also improves blood flow for better erections.
Guarana Seed Extract which is a stimulant to reduce mental and physical fatigue.
Zinc Aspartate which is necessary for the chemical reaction that creates natural testosterone.
The recommended dose is 5 ml taken daily, preferably on an empty stomach.
MMUSA T-Serum Pros and Cons
Advantages of MMUSA T-Serum
It comes in a convenient liquid.
There's a money back guarantee.
The ingredients are all natural.
It's made by a reputable company.
It comes in strawberry or grape flavors.
Disadvantages of MMUSA T-Serum
There's a restocking fee with the money back guarantee.
The ingredient profile reads more like a male enhancement than like a testosterone booster.
There are no

MMUSA T-Serum

reviews from customers to help determine if it works.
It contains Yohimbe.
Where to Buy
You can purchase MMUSA T-Serum through the MMUSA website.

The one month supply costs $59.99 but you can find it through other online retailers at a significant savings.
Conclusion
MMUSA T-Serum is probably an effective performance enhancement supplement, mainly in the area of sexual performance.Its primary advantage is that it comes in liquid form, so I would pretty much only recommend it for someone who doesn't like to take pills.
Have You Used MMUSA T-Serum?

Leave Your Review Below!
Top 3 Testosterone BoostersAffiliate Disclosure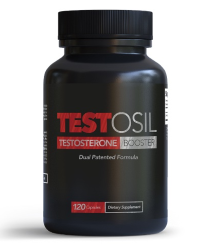 Testosil is the most effective testosterone boosting supplement on the market that I've tested.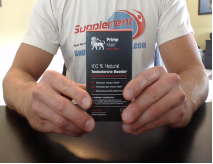 Prime Male is another very effective testosterone booster that uses clinically proven ingredients.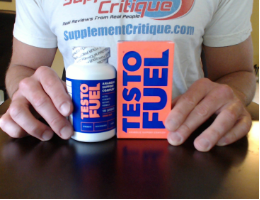 Testofuel is a VERY popular testosterone booster that contains ingredients to help older men.
Check Out My Top Choice For T Boosters - Testofuel

Click Here To Read My Review
Ask A Question
User Questions and Answers
---

What is the dosage of T serum daily -ahmed

The recommended dose is 5 ml taken daily, preferably on an empty stomach.- Rob
Was this question helpful to you?

ASK A NEW QUESTION