MRM Driven Reviews
By:
Rob Miller
Fact Checked On: 4-27-2013
When people feel the famous "burn" from a serious workout it is usually due to the development of lactic acid.

This is the substance that also leads to some of the soreness in the muscles in the hours or even days after the workout.

For years, athletes and bodybuilders have sought ways to reduce this issue, and we were immediately intrigued by the claims made around the results of MRM Driven.
Not only does the manufacturer claim to offer an optimal pre-workout supplement that will give "explosive" energy and endurance, but that the product also reduces lactic acid and nurtures recovery too.

We looked at the ingredients, explored some consumer feedback, and shopped around for the best prices before we made our decision about MRM Driven.
How It Works and Ingredients
As an all around supplement, MRM Driven is actually extremely good.

It packs in the essentials and delivers a lot of the "feel good" vitamin B complexes.

It places an emphasis on its trademark "LABEE Matrix," which is where we noticed the difference from other products.

Here we find the Citruline so essential to endurance.

We then investigate the contents of the "FFBE" or fat burning matrix, and found that this too was full of the ingredients necessary to meet the claims.

So far, so good – speedy fat loss and reduced lactic acid build up were supported by the ingredients.
We checked out the list of items in their patented "KCM" matrix and were a bit thrown by the fact that it is a bit on the "secret" side since it uses a trademarked "Peak ATP" mixture.

What we did learn was that it contained the L-Asparagine and L-Potassium that would be necessary to manage energy levels.

What we can see from the ingredients is that MRM Driven is a formula that could easily enhance energy, stamina, and endurance while encouraging lean muscle growth, fast fat loss, reduced lactic acid buildup, increased mental activity, and quick recovery.

Naturally, we knew we needed consumer feedback on the product to discover if it did provide such benefits.
User Reviews and Feedback
What we learned about MRM Driven was not that surprising – it is a pre-workout supplement that is ideally suited for athletes of all kinds.

From yoga practitioners to bodybuilders there were a lot of positive comments.

One of the best things we found was that it did reduce the burn while also providing a level of energy that was consistent and free of the dreaded "shakes".

It was also interesting to read about the results of heavier workouts.

For instance, one reviewer explained the total absence of the classic aches and pains that usually accompanied her 90-minute exercise classes.

This, she said, helped her to increase her level of fitness and take her training to a new level.

We did not find any commentary about taste, and can assume that the Raspberry Lemon Tart flavor is palatable.
Where To Buy
The product is found in a single size – 1.1 pounds, and delivers around 40 servings per canister.

Prices range substantially, with some online vendors asking around $34 for the tub and others ranging as high as $43. What we did see was that most of the vendors requiring a lower purchase price did not discount shipping, so there did seem to be a general price of roughly $40 for the canister (with shipping included).
Recommendation
On the most basic level, MRM Driven delivers what it claims.The ingredients support the manufacturer's statements about the performance of the supplement, and consumer response backs it up too.

There were very few comments about disappointment with the product, and this is definitely a good choice for almost anyone looking for some energy to improve their regular exercise routines and recovery.
Top 3 Pre WorkoutAffiliate Disclosure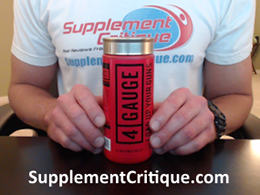 4 Gauge is a brand new pre workout that kicks in FAST and will rev up your workouts.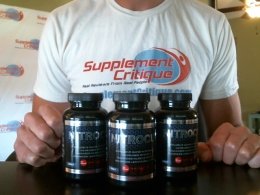 Nitrocut is a VERY effective pre workout supplement for a variety of reasons, see why here.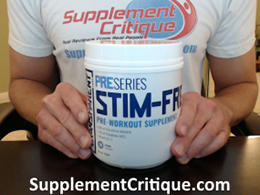 If you're looking for a stim-free pre workout, add Transparent stim-free to your list!
Want To Really Get Ripped?

Click Here To Download My FREE "Get Ripped" Ebook!
Ask A Question
User Questions and Answers
No Questions Have Been Answered For This Article.