Muscle Building Supplements For Women 18 – 30
Fact Checked On: 11-10-2018 By: Rob Miller
---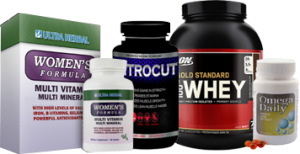 Most younger women are not looking to build muscle, but rather tone up.

And most muscle building supplements are designed with men in mind.

However, there are women looking to gain muscle size as well as supplements that work great both for men, and women. Whether it be for a sport, a competition, or to just look great in a bathing suit, this supplement stack below is sure to get you started in the right direction to building the body you've been looking for.

Nitrocut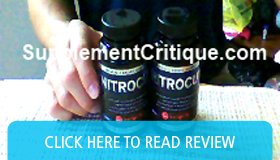 What good is taking protein, creatine, and other supplements if your not even going to go to the gym? You need an effective pre-workout supplement that will not only give you motivation for the gym, but also increase the results dramatically. This is where Nitrocut comes in. Made up of a complex blend of amino acids and essential nutrients, Nitrocut stimulates your bodies production of Nitric Oxide, which encourages a process called vasodilation. This NO supplement was developed to help promote consistent muscle growth, and allow for increased pumps and vascularity both before, and after your workouts.
Optimum Nutrition Gold Standard Whey
Protein is essential for anyone looking to gain serious size, there is no doubt about it. We get protein from many of the foods we eat, like meats, poultry, and dairy products, but it's nearly impossible to get the recommended daily allowance from foods alone. Optimum Nutrition has literally raised the bar with this formula, allowing for a great protein supplement that is not only affordable, but has a taste that is second to none. If your'e looking for a great protein shake to take after your workouts, this is it.
Multi Vitamin For Her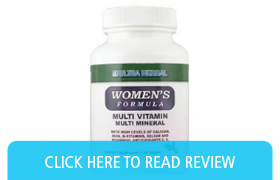 Everyone knows you should be taking a multi-vitamin supplement, but many women your age don't. We don't think we need to list the numerous benefits of taking a multi vitamin here, so we won't get into it in too much detail. Multi Vitamin for her is a highly effective formula that was created to help not only promote overall health and fitness, but also give you the most bang for your buck. Women need different proportions of vitamins and minerals to get the most out of their active lifestyle, and that's exactly what Multi Vitamin for her is reported to do. It's packed with all of the nutrients, amino acids, and vitamins that you need to get the most out of your workouts, and help increase the muscle growth you've been striving for.
Omega Daily
It's no secret that fish oil supplements are very important at helping the body recover from strenuous exercise. But, most fish oil supplements can have you burping up that fishy smell, which can be pretty gross! Omega daily aims to give you the proper amount of health Omega-3 fatty acids, while delivering a pleasant aftertaste and great results. While you can get the same essential fatty acids from the foods you eat, the simple fact is that it's nearly impossible to keep up with a diet like that. That's where Omega daily comes in.
Recommendation
By combining all of the supplements above, you should see great results in as little as 4 weeks.
You may want to consider taking one of these supplements with a fat burner as well.
Check out our article on the best fat burners for women. We've evaluated close to 100 female fat burners, and these were by FAR the best.
You should also make sure that you lift heavy and eat alot, otherwise your body will be deficient in the required amount of calories it needs to help you get lean and toned. If you sign up for our free get ripped ebook on the right hand side of the page, you will get a wealth of information on leading diet strategies and workout tips for women looking to build sufficient muscle mass.
Ask A Question
User Questions and Answers
No Questions Have Been Answered For This Article.