Muscle Pharm Battle Fuel XT Review
---
Product Reviewed:
Muscle Pharm Battle Fuel XT
|
OUT OF 5
Review by:
Rob Miller
Last Fact Checked On:
Muscle Pharm Battle Fuel XT Overview
If you're on a quest for more mass, you may have come across Muscle Pharm Battle Fuel XT.

This product is a testosterone booster designed to help you take your training to the next level as you see accelerate rates of protein synthesis along with increased recovery between workout sessions.

This unique combination allows you to pack on lean muscle mass faster than as you can workout harder in the gym with each session that you do.
One thing that this product does that some other testosterone boosters miss is that it helps to reduce the amount of estrogen release you experience in the body, which is what will oppose your own natural testosterone release.

In addition to that, it also contains three grams of D-aspartic acid, which is a well-known amino acid that will help to increase the natural testosterone release in the body as well.
Finally, because of the fact you will build muscle faster while on this product, that means you'll also see increased rates of fat burning taking place as well as you are able to maintain higher metabolic rates than normal.
Ingredients in Battle Fuel XT And How They Work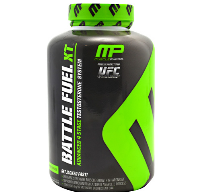 Battle Fuel XT contains a powerful mix of ingredients including vitamin D, magnesium, zinc, along with a propriety blend designed to amplify testosterone, activate free testosterone and then also enhance natural muscle growth.

These blends contain a mixture of herbs and extracts such as Mucuna, N-Acetyl Carnitine, Maca, amongst others which will help you increase your hormonal concentration levels.
Pros:
Assists with not only boosting natural testosterone levels, but also decreasing estrogen levels as well
Will help to speed up recovery from exercise while boosting your protein synthesis rates
May assist with accelerating strength gains so you can add more weight sooner in each time you're in the gym
Promotes a leaner body composition
Mass assist with promoting optimal sleep in males
Cons:
Doesn't contain the stimulatory effects that some other testosterone boosters do
May cause anxiety/mood changes when you come off of it
Where To Buy Muscle Pharm Battle Fuel XT

You can purchase this product from most online retailors or in-store for a price of around $35-50 depending on the retailer.This is inline with most other testosterone boosting products, so is quite comparable overall.
Recommendation
Battle Fuel XT by Muscle Pharm is a very well-rounded one that will help enhance your results from many angles.

For this reason, it's a product of choice among many who want to amplify their gains while also boosting their performance.
Men who naturally don't have higher testosterone and who have always experienced slower than normal rates of muscle growth will find it helpful due to the estrogen lowering benefits it provides.

That said, it isn't as strong as other products on the market so if you are willing to step it up to see faster progress, there are more powerful products available that you can use.
Have You Used Muscle Pharm Battle Fuel XT?  Leave Your Review Below!
Top 3 Testosterone BoostersAffiliate Disclosure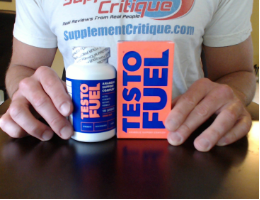 Testofuel is the most effective testosterone boosting supplement on the market that i've tested.

It uses a unique blend of effective testosterone boosting ingredients that will help transform your life.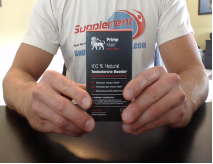 Prime Male is a VERY close 2nd to Testofuel, but contains ingredients to help older men. See why we recommend Prime Male for guys aged 40+, as well as my personal results.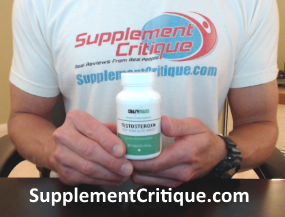 Testoroxyn uses DHEA and other ingredients to help boost free testosterone. See how Testoroxyn is different from Testofuel and Prime Male, as well as my personal results.
How People Found This Review:
and alpha fuel xt, and alpha fuel xt reviews, and alpha fuel xt review, and Alpha Fuel XT side effects, and musclepharm battle fuel
Check Out My Top Choice For T Boosters - Testofuel

Click Here To Read My Review
Ask A Question
User Questions and Answers
No Questions Have Been Answered For This Article.