USP Labs PowerFULL Overview
Human Growth Hormone is absolutely essential to building muscle.  Your body produces it naturally, and just like testosterone, as you get older, your body produces less of it.  You can get synthetic HGH injections, but the expense and inconvenience makes them an improbability for most guys.  But that doesn't mean we wouldn't be interested in more HGH if there were a better way.
Well, USP Labs PowerFULL may be that better way.  It is an all natural HGH releaser.  What that means is that it stimulates your body to produce more HGH.  The end result is that you grow more muscle, you lose more fat, you have more endurance in the gym, you recover better from workouts, you get better blood flow, your have fewer wrinkles and a better complexion, you feel stronger, and you feel better.  Clearly all of this sounds great, but is it for real?
USP Labs PowerFULL Ingredients and How They Work
It was long ago determined that L-Dopa was a compound that could, in theory, increase the body's production of HGH.  The problem was that this L-Dopa couldn't cross the blood brain barrier, which it would need to do in order to have the desired effect.  So supplement and drug companies set off on a quest to find a better way.  USP Labs found 1-Carboxy-2-Amino-3-Pyrobenzol(3,4 diol) or 1-C for short, and created USP Labs PowerFULL around it.  The 1-C is similar to L-Dopa in that it can increase HGH levels by naturally increasing dopamine in the brain.  It meant a 221% HGH incresase.
The USP Labs PowerFULL formula also uses PurSap to help your body respond more efficiently to stress.  You release more testosterone and less estrogen, leaving you with a favorable hormone balance.
The dose recommended by the manufacturer is 1 capsule before bed for the first 3 nights, then 1-3 each night after that.  You should not take USP Labs PowerFULL within 60 minutes of eating at least 5 grams of carbs.
USP Labs PowerFULL Pros and Cons
We like to list out what's good and what's not so good about a product before we make a final decision on whether or not it's worth our time.
Advantages of USP Labs PowerFULL
It's been clinically studied and shown to support healthy HGH levels and a restful sleep quality.
Several benefits can be derived from it.
There are tons of USP Labs PowerFULL reviews talking about how it helps you get a good night's sleep.
Disadvantages of USP Labs PowerFULL
While there are supposed to be numerous benefits from USP Labs PowerFULL, most reviewers only talk about the better sleep aspect.
The results from the clinical studies say that USP Labs PowerFULL "supports healthy hgh levels".  It doesn't say it raised them.
Where to Buy
If you buy USP Labs PowerFULL through the USP Labs website, you'll pay $54.95 fro the 90-count bottle.  At Amazon, it sells for a little more than half that.
Conclusion
I would highly recommend USP Labs PowerFULLas a sleep aid.  The customer feedback is very clear on that front.  But when it comes to building muscle and improving workouts, I'm just not seeing the evidence.
Have You Used USP Labs PowerFULL?  Leave Your Review Below!
Top 3 Hgh SupplementsAffiliate Disclosure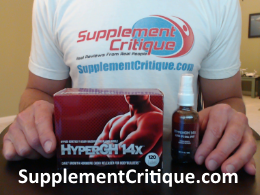 HyperGH 14X is a potent HGH releaser which works to help with recovery.Read more in our review.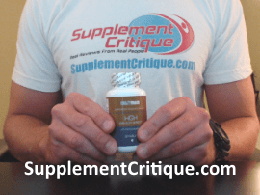 HGH Elite series is another one of the best HGH supplements we've ever tested.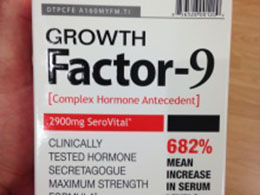 While it is very expensive, Growth Factor 9 has proven that it indeed does WORK.
Ask A Question
User Questions and Answers
No Questions Have Been Answered For This Article.