BSN Evotest Review – A Great Test Booster?
By:
Rob Miller
Fact Checked On: 11-6-2013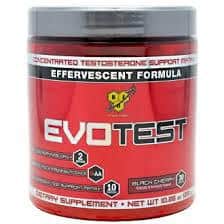 BSN Evotest Overview
If you're serious about putting on muscle, getting ripped, losing fat, and feeling more confident, you should be thinking about a natural testosterone booster. And when you think about a testosterone booster, or any bodybuilding supplement really, one of the manufacturing companies you think about is BSN. So if you're wondering what their answer to a testosterone booster, it's BSN Evotest.
Well, they've thrown all the others out the window and come up with BSN Evotest, a D-Aspartic Acid based testosterone booster available in powder or pill form. They say testosterone support has evolved, and that BSN Evotest has risen to the challenge.
But has it really?

Let's take a closer look.
BSN Evotest Ingredients and How They Work
The latest technologically advances in boosting testosterone all involve D-Aspartic Acid, and that's the primary component in the BSN Evotest formula. Instead of just one mechanism, D-Aspartic Acid increases testosterone through a number of pathways. It causes the release of Luteinizing Hormone (which then signals the production of testosterone) and the production of testosterone itself. This two-factor approach serves to make it more powerful than most other products on the market, making sure that you see the best possible gains at all times.

This amino acid may also help to support a healthier metabolic rate as well, which then increases the total rate of fat burning taking place in the body.
Since your metabolism will essentially establish how quickly you burn up calories on a day to day basis, you want it to be functioning well if you hope to build muscle, not gain body fat.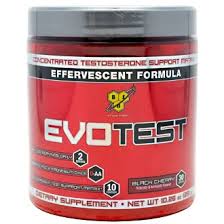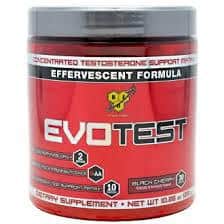 The recommended dose of DAA for increased testosterone is about 3 grams. With BSN Evotest's proprietary formula at 3.6 grams, we're thinking it's probably got close to the 3 necessary DAA grams.
The rest of the formula consists of some amino acids, vitamins, and herbal ingredients mainly to support the action of the DAA. It's unfortunate that BSN doesn't list the specific dosage of DAA in their product as this would help you get the peace of mind in knowing exactly what it is that you are putting into your body.

Without this knowledge, you can't know for sure that you are giving your body precisely what it's going to require.
You should take 1 scoop of BSN Evotestwith water twice a day until the jar is empty (between 2 and 3 weeks). Then discontinue use for about 2 weeks before starting up again.
Note that some men will experience a placebo like effect where without using the product, they find their strength gains go down.

While in part this may be due to the fact that you don't have the supplement in your system any longer working hard for you, the bigger reason you are more likely to see this occurring will have to do with the fact that mentally you aren't pushing as hard knowing you aren't taking it.
For this reason, this product may not work as well for those who struggle to keep motivated on a workout if they aren't using any supplements at all.
BSN Evotest Pros and Cons
Looking at both sides of the issue makes sure that we are making an objective decision when it comes time to choose whether or not to use a product.
Advantages of BSN Evotest
It's affordable when you consider cycling.
It contains the latest testosterone boosting ingredient.
It isn't a complex product so side effects will be lower
It may help to increase how lean you are overall due to enhanced lean tissue building
It may assist with boosting your workout performance
It can help you metabolize the foods you eat more effectively, ensuring no nutritional deficiencies occur
Several BSN Evotest reviews come from customers who feel they benefited from it.
Disadvantage of BSN Evotest
There are lots of BSN Evotest reviews complaining about the awful taste.
The ingredients are proprietary so we cannot know whether or not it contains enough of the necessary ingredients.
While side effects may be low, without knowing the exact make-up of the product, you may still be at risk
It doesn't contain as many powerful ingredients as some other products out on the market that are more of a testosterone boosting stack
You may be better off taking a straight D-Aspartic acid product where you know for certainty that you are getting the recommended 3 grams per day
Where to Buy
You can purchase BSN Evotest through the BSN website online. The powder comes in a 15 day supply for $50. The pills come in a 90-count bottle for $67.99. The bottle will last about 3 weeks.You'll find it for less at other bodybuilding supplement sites.
Conclusion
Considering the complaints about the taste, I would say if you're going to use BSN Evotest, go with the pills. But really, I'm not sure this is the one you should try. The fact the company is not listing the full ingredient make-up is cause for concern and with the elevated price compared to a standard DAA supplement, you have to wonder about what your money is being spent on.

Nothing really jumps out saying this is the one.

I think you should keep looking.
Have You Used BSN Evotest? Leave Your Review Below!
Top 3 Testosterone BoostersAffiliate Disclosure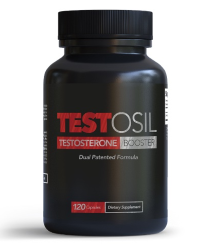 Testosil is the most effective testosterone boosting supplement on the market that I've tested.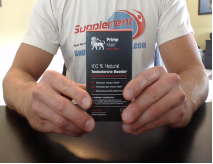 Prime Male is another very effective testosterone booster that uses clinically proven ingredients.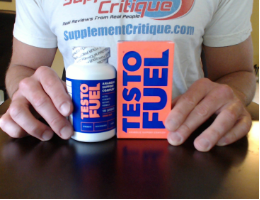 Testofuel is a VERY popular testosterone booster that contains ingredients to help older men.
Check Out My Top Choice For T Boosters - Testofuel

Click Here To Read My Review
Ask A Question
User Questions and Answers
No Questions Have Been Answered For This Article.