Muscle Pharm Shred Matrix Review – Does It Work?
Rob Miller | October 15, 2014
---
Product Reviewed:
Muscle Pharm Shred Matrix
|
OUT OF 5 | Review by:
Rob Miller
|
---
REVIEWS
QUESTIONS
COMMENTS
---
Home » Fat Burners » Muscle Pharm Shred Matrix Review – Does It Work?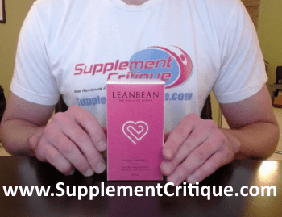 LeanBean Female Fat Burner is the BEST fat burner for women we\'ve ever tested. Read our review here.
Muscle Pharm Shred Matrix Overview
Muscle Pharm has been making supplements for this community long enough to know just what its customers want.

When it comes to a fat burner, we want it all. We want energy without jitters. We want several fat burning mechanisms. We want an end to cravings. We want motivational support.

And we've probably tried about a million other supplements before getting to this one.

So Muscle Pharm Shred Matrix had better be good.

The promises definitely are. Muscle Pharm Shred Matrix promises to be the most powerful fat loss system on the market with its unique 8 Stage Fat Loss System that uses multiple energy pathways to mobilize and use stored fat as the body's primary source of fuel.
Promises aside, the customer reviews I've seen are very mixed, so let's dive into the formula and see what we can find.
Muscle Pharm Shred Matrix Ingredients and How They Work
The formula's focus is on the 8-Stage Weight Loss Proprietary Blend which includes:
Stages 1 & 2: Energy and Fat Metabolism.
This stage several different forms of caffeine as well as Green Tea Leaf Extract and Cayenne Pepper.
Stages 3 & 4: Appetite Balancing and Weight Management Control.
This stage uses White Kidney Bean Powder, Glucomannan, and Raspberry Ketones.
Stage 5: Anti-Stress Mood Balancing Matrix.
This stage uses Ginseng Root Powder and Griffonia Simplicifoloia Seed Extract for its mood enhancing 5-HTP content.
Stage 6: Brain Power Matrix
This stage uses Acetyl-L-Carnitine and Vinpocetine to improve cognitive function.
Stage 7: Diuretic Complex.
This stage uses Uva Ursi and Dandelion Root Extract to combat bloating and water retention.
Stage 8: Sugar Stop and Enzyme Aid Matrix.
This stage uses Apple Pectin, Amlase, Lactase, Diastase, Peptizyme SP, and Glucoamylase to improve digestion.
Instructions are to take 3 Muscle Pharm Shred Matrixcapsules twice a day, once before breakfast and once before lunch.

You shouldn't take it within 6 hours of bedtime if you want to sleep.
Muscle Pharm Shred Matrix Pros and Cons
Advantages of Muscle Pharm Shred Matrix
There are plenty of favorable Muscle Pharm Shred Matrix reviews from customers who saw results quickly.
It fights fat through s different pathways.
Disadvantages of Muscle Pharm Shred Matrix
Since the ingredient amounts are proprietary, we really have no idea how much caffeine each serving contains, which is could be a problem for people who are caffeine sensitive.
It's expensive to use over time.
There are lots of negative reviews saying that it doesn't work or that it gets you pretty wired or that they didn't feel a thing.
You have to take 6 capsules a day.
Where to Buy
You can purchase Muscle Pharm Shred Matrix online or at GNC.

At GNC, a 20 day supply of 120 capsules goes for $42. Online, I've seen that same amount for less than $25.
Conclusion
I wouldn't expect much in the way of results from Muscle Pharm Shred Matrix.It looks like it works well for some, and not at all for others.

If you can get it at the cheaper price, I'd say it's probably worth giving a shot. Who knows?

You might be one of the lucky ones.
Have You Used Muscle Pharm Shred Matrix?

Leave Your Review Below!
Our Top Choice For Fat Burners – Instant Knockout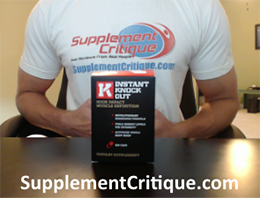 Instant Knockout is a revolutionary formula that's designed to not only boost energy levels, but also help to burn body fat.

This supplement can easily help to not only rid your body of that excess fat, but also boost your metabolism.
We tested a one month supply to determine it's effectiveness, and the results shocked us.
Click here to learn more in our official review.

Ask A Question
User Questions and Answers
No Questions Have Been Answered For This Article.