Muscle Science Testosterone Booster Review – 2 GIANT Reasons to Avoid It
By:
Rob Miller
Fact Checked On: 4-5-2018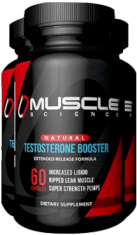 Contents
What Happened to My Testosterone
Muscle Science Testosterone Booster Ingredients
How To Use Muscle Science Testosterone Booster
Where to Buy
Muscle Science Testosterone Booster Reviews
Who Is Muscle Science
Muscle Science Testosterone Booster Pros and Cons
Muscle Science Testosterone Booster – The Bottom Line
What benefits are you looking for from your natural testosterone boosting supplement?

Are you focused on losing weight, gaining muscle, finding more energy and motivation, or boosting your performance in the bedroom?

Most supplements can only touch one or maybe two of these goals, but a good natural testosterone booster can do all this and even put you in a better mood on top of it all.
This is what Muscle Science Testosterone Booster claims to do.The focus for marketing purposes is muscle building, but the truth is testosterone is testosterone is testosterone.

There's not one testosterone for muscles and another for libido, and still another for fat loss.

It's all the same hormone, the dominant male hormone.

The more you have, the more motivated and successful you'll be at your workouts, the more interested you'll be in sex, and the more overall energy you'll have for everything.
What Happened to My Testosterone?
That's a great question, and unfortunately, the answer is not a very pleasant one.

When you first entered puberty, your body produced huge amounts of the male sex hormone testosterone.

You needed it for growth and sexual development.

Once you reached maturity, your need for it decreased and so did your production.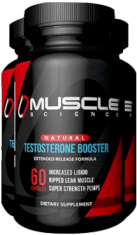 Starting in your early 20s, your body makes less testosterone each year.

At first, the difference is so small you don't even notice, and it goes on like this for several years. But the effect is cumulative.

Once you reach somewhere between 35 and 40, you can really start to tell.
You feel more lethargic, you start gaining fat, you have a harder time getting results at the gym, and you're just not as interested in sex as you used to be.
This is when you know it's time for Muscle Science Testosterone Booster or something like it.You're not sick, you don't have a "medical condition, you don't need actual medication.

You're just getting older and living with less testosterone than you used to have.

Fortunately, now there are natural testosterone boosting supplements to help.
And now that you realize you want to use one, finding the right test booster isn't easy, especially online. There are dozens, even hundreds to choose from.

Some are truly effective while some are junk.

Let's find out which category Muscle Science Testosterone Booster belongs to.
Muscle Science Testosterone Booster Ingredients
The best way to start is by checking out the formula, so let's dive right in.

The Muscle Science Testosterone Booster formula is broken down into 2 blends: The Essential Energy Mix and the Muscle Test Matrix.
The Essential Energy Mix boosts energy and overall health and consists of:
Pyridoxine HCL (Vitamin B6) which is essential for converting food into energy to be used by the body.
Cyanocobalamin (Vitamin B12) which is crucial to maintaining a healthy metabolism.
Cholecalciferol (Vitamin D3) which may help increase testosterone levels.
The Muscle Test Matrix focuses more on actual testosterone increases and related benefits with:
Tribulus Terrestris which is believed to increase testosterone levels by boosting the release of Luteinizing Hormone from the pituitary gland, which then signals for an increase in the release of testosterone from the testes.
Horny Goat Weed (aka Epimedium) which increases blood flow to the genitals for better sexual performance in a way similar to how Viagra works.
Yohimbe Bark Extract which is a central nervous system stimulant that also increases blood flow, providing both energy and sexual performance enhancement.
Fenugreek Extract which is believed to increase testosterone production and improve athletic performance.
One thing missing from this ingredient list is amounts.

This is often the case; products publish their formulas using "proprietary blends" which list ingredients but not amounts.

The problem with this is that we never know if there's an adequate amount of each ingredient, or just a dusting.
How To Use Muscle Science Testosterone Booster
Instructions state to take 2 pills each day, with or without food.

They don't specify a time so choose what fits best into your schedule.

Muscle Science Testosterone Booster is not a pre workout supplement so you don't have to worry about timing it to your workout.

The important thing is to try to stick to the same schedule each day so you maintain a steady level in your system.
Overall, it's a decent formula – not the best I've seen, and certainly not the worst.

If you take it every day, you are likely to notice some improvements in how you feel.

The question then becomes whether or not it's worth what you'll pay for it.
Where to Buy
Muscle Science Testosterone Booster is not available in stores and you won't find it at Amazon.com either.

The only way to get your hands on this stuff is to sign up for the "free trial" offered on their official website.

When you click through on the offer, you're invited to enter your personal information, including your credit card number to pay the small shipping fee.

Once you do, they'll send you a full 30 day supply that you think you're essentially getting for free.
The reason you think this is that nowhere during the ordering process do they state anything different.
But if you seek out and read the Terms and Conditions document, you'll see that this product is anything but free.

That fine print is tough to read, so I'll summarize. You have 14 days from the day you place your order to call and cancel the subscription that you are most likely unaware you signed up for.

If you don't cancel, you will be charged full price for the "trial" bottle that you've already received, and you'll receive a new bottle, also at full price, every month from here on out until you finally do figure it out and call to cancel.
There are several problems for the consumer inherent in this model:
Most are not aware of the actual terms of the agreement.
14 days (including shipping time) is not even close to long enough to evaluate your experience and decide whether or not to continue use.
The terms do not disclose the actual price you'll be charged.
The terms do not include the phone number to call to cancel your subscription.
It all boils down to what's called the Negative Option Clause, which is laid out in the Terms document as such:

It basically states that unless you take a positive action, they have the right to continue placing additional charges on your account.Put another way, the default is that you will be charged, and if this is not what you want, then you must take a positive action.
In the case of Muscle Science Testosterone Booster, they don't tell you the full price of the bottle, not even in the Terms and Conditions document. This is unusual. In most cases you know.

Because this is unknown, it's impossible to determine whether or not it fits into your idea of "worth it".
I will say, however, that in most cases, these free trial products come with a monthly cost between $80 and $120, so it's pretty steep.
I've written a comprehensive exposé on the subject of phony free trials.If you want to make sure you understand fully how they work, here's a link: Free Trial Supplement Scams – The Ugly Truth
Muscle Science Testosterone Booster Reviews
Since Muscle Science Testosterone Booster is only available through their official website, the only customer feedback we have access to comes in the form of testimonials posted by the company on the website.
I don't tend to put a lot of faith in these as they are often exaggerated, cherry-picked, and sometimes even flat out fake.

But in case you're interested, here's what we found: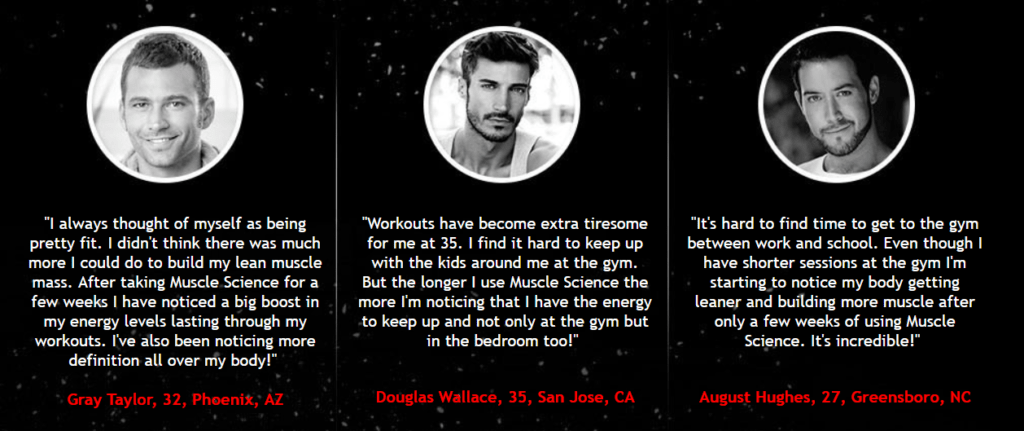 These all seem pretty reasonable, but I have to say those head shots aren't really the kind of photos guys send in with testimonials.

They usually send before and after photos showing their progress, not just stock-photo-looking head shots.
Who Is Muscle Science?
That's a great question, and one I could find no answer to.

I looked through all the corporation and business lookup sources I know and found absolutely nothing on a company called Muscle Science.

The only thing we know is that their address is a PO Box in Savannah, Georgia.

That's it.
Muscle Science Testosterone Booster Pros and Cons
Advantages of Muscle Science Testosterone Booster
The ingredients are listed and all natural.
The formula contains some healthy ingredients that may help you feel better and more vital.
Disadvantages of Muscle Science Testosterone Booster
It's only available through a phony free trial offer that includes a negative option that'll have you paying month after month.
There's no way to know before ordering how much it actually costs.
Ingredient amounts are not shown.
There's no information available regarding the company behind the product.
Muscle Science Testosterone Booster – The Bottom Line
When you research and test as many natural testosterone boosting supplements as I do, you really develop a sense of what to look for and how to read between the lines.

That's why a site like ours can be so helpful – we've learned how to interpret the messages products give out, so we all can gain a better understanding of the pros and cons surrounding each supplement.
What I can tell you about Muscle Science Testosterone Booster is that it has a formula very similar to most of the products on the market – not awful, but not great either.

Beyond that, there's really not much else positive to say.
The free trial is a scam – they won't even tell you how much you'll actually be paying when all is said and done.
On top of that, the company is a complete mystery.
There are good testosterone boosting supplements out there, but Muscle Science Testosterone Booster is not one of them.

Muscle Science goes out of its way to keep you in the dark about too many aspects of this product.

That's no way to win customers, or endorsements from me.
Have You Used Muscle Science Testosterone Booster?

Leave Your Review Below!
Top 3 Testosterone BoostersAffiliate Disclosure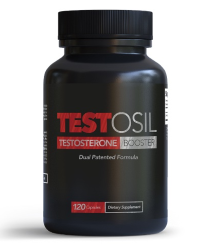 Testosil is the most effective testosterone boosting supplement on the market that I've tested.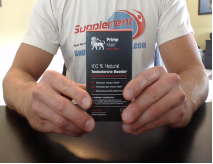 Prime Male is another very effective testosterone booster that uses clinically proven ingredients.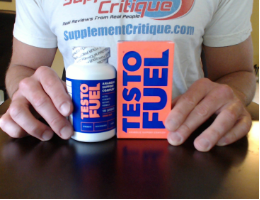 Testofuel is a VERY popular testosterone booster that contains ingredients to help older men.
Check Out My Top Choice For T Boosters - Testofuel

Click Here To Read My Review
Ask A Question
User Questions and Answers
---

I have a bottle of muscle science testosterone booster, trying to contact them to cancel, do you know how to do this? I've tried calling 3 different # with no luck, I dont care about a refund just want to stop the recurring charge. -Mark

I don't Since you've tried 3 different numbers, I'd jump right to calling your credit card company at this point. They should have a number that works. They may even do a 3-way call with you and the company. In any case, tell them you don't want to incur any more charges.- Rob
Was this question helpful to you?
0 out of 1 people found this question helpful.
ASK A NEW QUESTION