Natadrol Review – A New Take on Testosterone?
By:
Rob Miller
Fact Checked On: 5-2-2018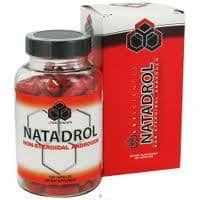 Natadrol Overview
Natadrol is a natural testosterone boosting supplement that claims to work differently than your typical herbal test booster. Most of them use Tribulus Terrestris as their main active ingredient. But according to LG Sciences (manufacturer of Natadrol), the only Tribulus that works is from Bulgaria, and there's none of it left. LG Sciences CEO Warren Hopper says that all of today's Tribulus comes from China, and it just doesn't work.
Natadrol is different, and as a result, you'll get the size, strength, endurance, and sexual performance you're looking for when you decide to take it to the next level with androgens.
Natadrol Ingredients and How They Work
So how do you boost testosterone naturally without Tribulus? Natadrol does it with:
Curculigo Orchiodes – an herb that boosts natural androgens the way that original Bulgarian Tribulus did. It increases muscle mass, decreases fatigue, and improves sexual performance.
Hibiscus Rosa Sineses – an herb that acts like testosterone via the pSARM mechanism.
Tinospora Cordifolia – an herb that has been shown in clinical studies to replace testosterone at the androgen receptor.
Cissus Quadrangularis – a powerful adaptagen that regulates metabolic function and helps your cell tissue to adapt to environmental factors and changes.
The recommended dose is 4-6 capsules per day, divided and taken with meals. You should use it in 4-8 week cycles, and make sure to use a mild Post Cycle Therapy (PCT) afterward for best testosterone producing results.
Natadrol Pros and Cons
Listing out the positives and negatives is one of the best ways we know to decide whether or not a supplement is right for you.
Advantages of Natadrol
The ingredient extraction process is precise and effective.
There is a money back guarantee.
It approaches testosterone boosting from a different angle than the rest of the available supplements.
It can be pretty inexpensive.
There are plenty of positive Natadrol reviews
Disadvantages of Natadrol
The companyrefers to the productbeing backed by science, but doesn't expand on that claim.
Where to buy
Natadrol is available online through the official website and other retailers. The LG Sciences website sells a 120-count bottle for $40. We found the same bottle at Amazon for $17.50. LG Sciences offers one of the best guarantee offers we've seen. It states that if you are unhappy, you can return the product for a full refund including shipping, and there is no time frame specified. Additionally, they will refund you even if you bought Natadrol elsewhere, if the retailer doesn't provide a sufficient guarantee.
Conclusion
With the good reviews, the relatively low price, and the great guarantee, we're leaning toward a yes on Natadrol. Give it a try with the knowledge that if it doesn't work out, you didn't spend much, and you can get it refunded if you want.
Have You Used Natadrol? Leave Your Review Below!
Top 3 Testosterone BoostersAffiliate Disclosure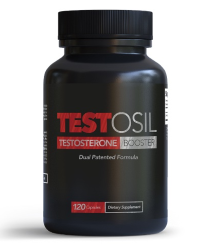 Testosil is the most effective testosterone boosting supplement on the market that I've tested.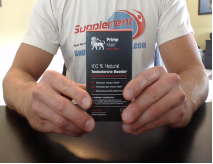 Prime Male is another very effective testosterone booster that uses clinically proven ingredients.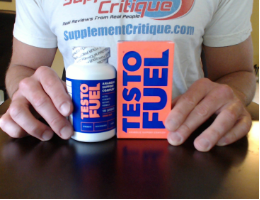 Testofuel is a VERY popular testosterone booster that contains ingredients to help older men.
Check Out My Top Choice For T Boosters - Testofuel

Click Here To Read My Review
Ask A Question
User Questions and Answers
No Questions Have Been Answered For This Article.