Hexaghen Review – Should You Try It?
By:
Rob Miller
Fact Checked On: 5-2-2018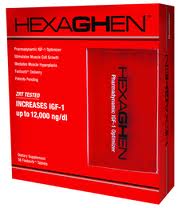 Hexaghen Overview
Hexaghen is a bodybuilding supplement that claims it will take your results to the next level and deliver "the next generation of freakish muscle gains". Hexaghenis the first IGF-1 optimizer available in a FastSorb tablet, which improves its bio-availability and gets the active ingredients working for you as quickly as possible.
With Hexaghen, you'll get:
More muscle activation
Enhanced protein syntheses
Improved sleep quality
Increased fat burning metabolism
Hexaghen Ingredients and How They Work
Insulin-like Growth Factor 1 (IGF-1) is a protein that contributes significantly to childhood growth and continues to play a role in muscle growth for adults. It becomes less abundant as you age. That's where Hexaghen comes in to play. As an IGF-1 optimizer, it stimulates the body's natural production of this all-important bodybuilding protein.
The active ingredients include:
GHRP-2 Hexapeptide Acetate
cis -4, 17(20)-pregnadiene-3, 16-dione
trans-4,17(20)-pregnadiene-3, 16-dione
By increasing the presence of IGF-1, Hexaghen activates cell growth and development in muscle tissue. You'll find greater efficiency converting food to energy, shorter muscle recovery times, and better overall muscle growth.
You should take Hexaghen at night. Two tablets placed under your tongue for the quickest absorption. It is recommended that you cycle 2 weeks on then 2 weeks off for best results. That makes the 56 tablet package good for a 6 week supply.
Hexaghen Pros and Cons
It's always a good idea to compare the good and bad aspects of a product before deciding whether or not to buy.
Advantages of Hexaghen
It is fast acting and bio-available.
It's on the cutting edge of bodybuilding supplements.
We found lots of positive Hexaghen reviews and feedback on the discussion boards.
Disadvantages of Hexaghen
There is frequent mention of users experiencing sleepwalking while taking Hexaghen.
There are no clinical studies cited.
There is no mention of a money back guarantee.
Where to Buy
You can buy Hexaghen at GNC stores or online. It's available at the MuscleMeds website, Amazon, and a number of other online retail stores. The price ranges from about $40 to $50 for a 6 week supply of two 2-week cycles. Unfortunately, we found no indication of a satisfaction guarantee from the manufacturer.
Conclusion
Hexaghen definitely enjoys good word of mouth advertizing. Lots of guys have had good results using it. We'd prefer some clinical testing and definitely a satisfaction guarantee, but with the kind of good buzz Hexaghenhas around it, we'd say go for it.
Have You Used Hexaghen? Leave Your Review Below!
Top 3 Body BuildingAffiliate Disclosure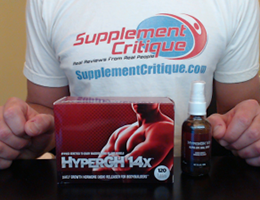 HyperGH 14X is a potent HGH releaser which works great for bodybuilding.Read more in our review.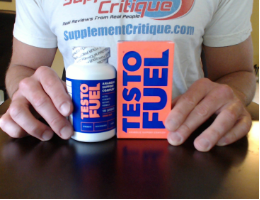 Testofuel is the most effective testosterone boosting supplement on the market that ive tested.

Read my review to learn more.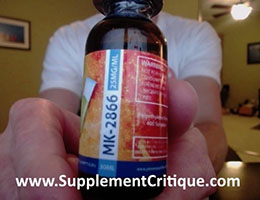 Ostarine is the poster boy for SARMS, and will promote lean muscle tissue growth dramatically.
Ask A Question
User Questions and Answers
No Questions Have Been Answered For This Article.