HyperTEST Review – Is It Effective?
By:
Rob Miller
Fact Checked On: 5-3-2018

HyperTEST Overview
There are lots of reasons you might choose to take a testosterone booster. The simple fact is that as you age, you lose testosterone. And the drop gets more and more severe the older you get. You start dropping muscle mass and finding it harder to lose weight. Not to mention the devastating effect it has on your sex drive and performance. If you've started looking into ways to boost your body's own natural production of the T you so badly miss, you're definitely not alone.
HyperTEST, by Axis Labs, claims to have the most comprehensive and advanced approach to boosting testosterone. By taking this supplement your natural testosterone levels will skyrocket, and you'll find yourself with improved body composition, increased lean muscle mass, more stamina and gains in the gym, and a heightened sex drive.
HyperTEST Ingredients and How They Work
HyperTEST claims to have a Three Tier System of ingredients to make these claims a reality:
HyperLH Complex: A full 1000 mg of the most effective Bulgarian Tribulus Terrestris available. This is the best, most active tribulus out there, and it's at a higher concentration than you'll find practically anywhere else. This tribulus stimulates the pituitary gland to secrete Leutinizing Hormone which increases testosterone levels.
HyperFT Complex: With ingredients like Avena Sativa, Eurycoma Longifolia, and ZMA, this complex unbinds the testosterone from its carrier proteins and allows it to become anabolic, increasing muscle mass and sex drive. It also contains libido enhancers like Maca Root and Epimedium.
Hyper Adaptogenic Complex: This one improves the immune, hormonal, and nervous systems to create a more anabolic environment.

It'll shorten recovery times and allow you to get the most out of your workouts. In addition, it helps you maintain an appropriate response to stress and stressors.
It is recommended that you take 4 HyperTEST capsules each night before bedtime for a minimum of 8 weeks before expecting to see results. You can also take an additional 2 capsules about an hour before workouts for an additional benefit.
HyperTEST Pros and Cons
Advantages of HyperTEST
HyperTEST reviews on discussion forums trend very favorably with many users noting documented rises in testosterone levels.
It boosts testosterone on three levels.
There is a product satisfaction guarantee.
The price is reasonable.
Disadvantages of HyperTEST
Some reviewers say they experienced mild acne.
The guarantee is only that you'll get a replacement product, not your money back.
Where to Buy
You can get HyperTEST straight from the Axil Labs website for just under $50 for a one-month supply. Other online retailers sell it for a somewhat less. We saw prices ranging from about $29 to $35 for the same one-month supply.
Conclusion
If you're on the downside of your testosterone production and you're looking for a natural boost, HyperTESTlooks to be a good choice. The ingredients look good and the work of mouth is very positive. It's too bad that the guarantee won't get you your money back, but we still think HyperTEST is a good bet.
Have You Used HyperTEST? Leave Your Review Below!
Top 3 Testosterone BoostersAffiliate Disclosure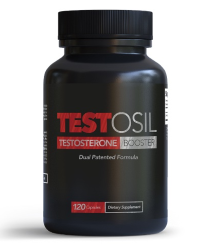 Testosil is the most effective testosterone boosting supplement on the market that I've tested.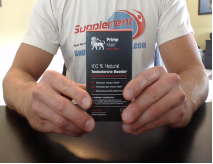 Prime Male is another very effective testosterone booster that uses clinically proven ingredients.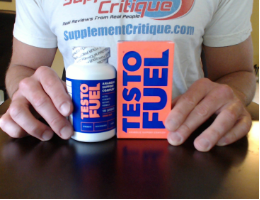 Testofuel is a VERY popular testosterone booster that contains ingredients to help older men.
Check Out My Top Choice For T Boosters - Testofuel

Click Here To Read My Review
Ask A Question
User Questions and Answers
No Questions Have Been Answered For This Article.