Naturect Review – New Life to Nookie?
By:
Rob Miller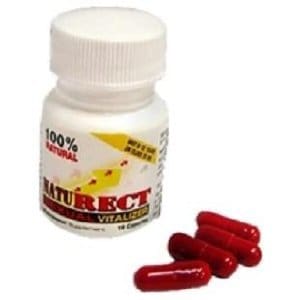 Naturect Review
Most of us have heard of products such as Viagra to help men who suffer from erectile dysfunction.

However, many men are not comfortable taking a prescription medication for treatment of this issue.

The good news is that there are several products available that offer alternatives to using Viagra.
One of the products that act as a Viagra alternative is Naturect.

Naturect is for men who either suffer from erectile dysfunction or are just looking for a way to support their erection's power.

The benefit of using Naturect is that it is available without a prescription and there are no known harmful or unpleasant side effects from using the product.
How Naturect Works
Unfortunately, there is not a lot of information available about Naturect.

The product is sold from several online retailers and this is where the most detail about the product can be found.

Most of the sites list the key ingredients of the product and there are not any amounts of the ingredients provided.

For this reason it is impossible to know how potent Naturect is.
Many male enhancement products use ingredients such as L-Arginine, which is a precursor for nitric oxide which helps support the flow of blood to the penis.

However, Naturect used a blend of Wolfberry, Ginseng, Galangal, which is a sexual tonic, Rehmannia Root, which supports testosterone levels, Cassia Bark, which is an antioxidant, Wild Yam, and vitamins E, B1, and B12.
The recommended dosage of Naturect is one tablet on an empty stomach before any type of sexual activity.
Pros and Cons of Naturect
Naturect Pros:
There is no prescription required to take Naturect.
There are no known side effects.
Naturect is an all natural male enhancement supplement.
The product should only be taken as needed.
The product can be purchased for a low price.
Naturect addresses several sexual health problems.
Naturect Cons:
There doesn't appear to be an official website for Naturect.
There is no money back guarantee offered.
Only the key ingredients of Naturect are listed.
The pricing is extremely varied.
Where to Buy Naturect
There are several online retailers that sell this male enhancement product.

It is important to check out several sites as the price of Naturectvaries immensely.

At one site the cost for a packet of five Naturect tablets was $62 and another was selling the same five tablet pack for $18. There is no guarantee offered by the manufacturer of Naturect, so it is important to read the returns policy from the website that you buy the product from.
Is Naturect Recommended?
I find it difficult to recommend Naturect because of the lack of information provided about the product from the manufacturer.While many of the websites of the product offer customer testimonials about the product that are fairly positive, I do not like to recommend products where the full ingredient list is not disclosed.

However, the product does contain some ingredients that have been proven to be beneficial, but none that are known to support the flow of blood to the penis, which is vital in the treatment of erectile dysfunction.
Have you tried this product?

Leave your Naturect review below!
Top 3 Male EnhancementAffiliate Disclosure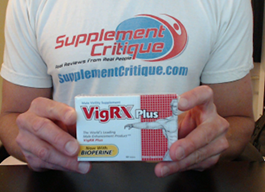 Out of the 100+ male enhancement products Ive tried, Vigrx Plus was the best.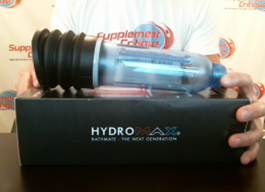 The Bathmate is a proven water-based vacuum pump that can help dramatically increase your size.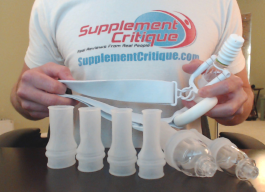 Phallosan Forte is a GREAT option for those looking to grow both length AND girth, permanently.
Honorable Mention/Inexpensive Alternative:Magnum Rings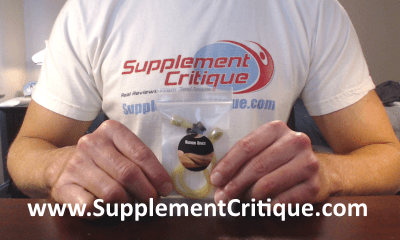 Magnum Rings are a VERY affordable option to getting both girth and length gains, at a fraction of the price of the Bathmate or Phallosan Forte.
Click Here to see our full Magnum Rings review.
How People Found This Review:
and naturect
User Reviews

4.5 out of 5 Stars (2 Reviews)
Have you used this supplement?
I was given a bottle of this stuff (Naturect) after complaining about the lack of help I received after visiting my doctor and then a Urologist. The end result was that I really did not have any health issues and that I should buy a pump and oh btw here is a script for 3 cialis I could cut in half to make six doses.

That stuff is aweful with the side effects and has a 170.00 price tag for 3 pills!! I found that taking 1 pill of Naturect every 3 to 4 days helps me feel like a 20 year old. It's great stuff!

No side effects I have found other than waking up with wood, or finding myself having to sit down if I get aroused. I am so happy right now.

Was this review helpful to you?
1 out of 1 people found this review helpful.
---
Naturect's worth a try
By
J. Coleman

,
Mar 29, 2018
I tried this product a number of times over a two year period. I can honestly say, it never disappointed me.

I'm not someone connected in any way with the product, except as a previous user. I tried a number of products before stumbling onto Naturect, and I'm glad I did.

The ingredients don't look impressive, but the product and results are.

Was this review helpful to you?

---
Want To REALLY Get Bigger?

Click Here To See Products That WORK!
Ask A Question
User Questions and Answers
No Questions Have Been Answered For This Article.