Ninopills Review – Do They End Premature Ejaculation?
Rob Miller | April 5, 2018
---
Product Reviewed:
Ninopills
|
OUT OF 5 | Review by:
Rob Miller
Last Fact Checked On:
---
REVIEWS
QUESTIONS
COMMENTS
---
Home » Premature Ejaculation » Ninopills Review – Do They End Premature Ejaculation?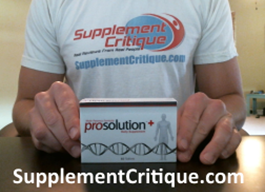 Prosolution + is the ONLY supplement Ive reviewed thats been clinically tested to help with premature ejaculation.
Click Here To Learn More »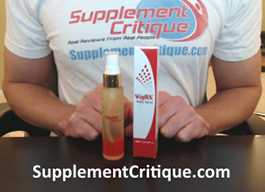 Vigrx Delay spray is a VERY effective premature ejac product for many reasons. Read my review here.
Ninopills Overview
It's kind of a taboo subject, but premature ejaculation is far more common than you think.  If you include occasional sufferers, almost everyone deals with it at some point in his life.  And because of its taboo status, there aren't many widely known and available remedies.  But there are some.  Ninopills is one such remedy and it comes from a company that also makes other male enhancement supplements, namely Ambrina.
Premature ejaculation has many causes.  Some are physical, like weakened muscles or a low supply of semen. Others are psychological, like a lack of confidence.  Either way, Ninopills claims to have the solution for you, and they say it's permanent.  After running through a course of Ninopills, you'll be able to approach each sexual encounter with confidence in the knowledge that you have what it takes to please your partner.
Ninopills Ingredients and How They Work
The ingredients are listed on the Ninopills website, but no explanations are provided as to how they work.

Unfortunately, many of them are unfamiliar to us, so we can't shed a whole lot of light on what they do to help.  In its entirety, the formula is said to lower the viscosity of semen and decrease the sensitivity of the penis.  The ingredient list includes:
Maca (This is the only one we're familiar with as a sexual enhancement ingredient.  It's an ancient Peruvian aphrodisiac used for centuries to increase the male libido.
Mahi Roobian
Argyeria Speciosa
Mysterica Fragrance
Crocus Sativas
Kushta Qalee
Zehar Mohra
The dosing instructions are somewhat flexible.  The primary recommendation is that you take one Ninopills tablet each night with a full glass of water or milk.  You should take it on an empty stomach.

You can additionally take two extra pills shortly before sexual activity for an immediate improvement.

The best results are seen after about 45 to 60 days of continual use.
Ninopills Pros and Cons
Advantages of Ninopills
The ingredients are all natural.
There is a money back guarantee.
Disadvantages of Ninopills
The ingredients are for the most part unfamiliar.
There is no clinical evidence that it works.
We found no positive Ninopills reviews from customers who've used it.
Where to Buy
You can purchase Ninopills through the official product website.  A package containing 40 tablets costs $42.  Buying several packages at once will yield you a discount on each package.  They encourage you to try their products for 60 day by giving you a money back guarantee that's good for 90 days.
Conclusion
What I don't like about Ninopills is that the formula is made up mostly of unknown ingredients, and the website doesn't go through and explain them.  This, and the lack of clinical results and user reviews, leaves us with little to go on when making a decision.  For this reason, we don't recommend that you spend your time or money on Ninopills.
Have You Used Ninopills?  Leave Your Review Below!
My #1 Choice For Premature Ejac – Prosolution Plus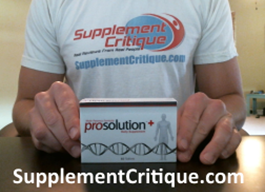 Prosolution Plus is quite literally the only supplement I've ever come across that had a clinical study conducted, PROVING it helps guys with premature ejaculation problems.
Not only that, but it can help dramatically with erection quality, function, and control.It's also Doctor recommended, backed by a 67 day money back guarantee, and I've personally used it with GREAT results.
Click Here to read my review of Prosolution Plus.
Ask A Question
User Questions and Answers
No Questions Have Been Answered For This Article.