Norcodrene Review – Something New?
By:
Rob Miller
Fact Checked On: 5-2-2018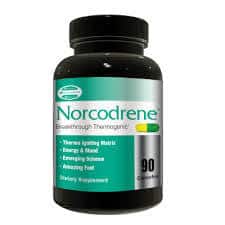 PES stands for Physique Enhancing Science and they've developed quite a loyal following.

They're highly focused on research and development and are always looking for the next, newest, and greatest thing.

So when they came out with their first stimulant-based thermogenic, Norcodrene, let's just say they had a ready group of people chomping at the bit to try it.

The word that came back is pretty exciting.

Almost to a man, they say its appetite suppression is phenomenal and the way it makes you feel is second to none.

I have to admit, we were intrigued.
Here's what PES says about Norcodrene.

Its focus is entirely on feel, energy and thermogenesis.

They call it a Thermogenic Igniting Matrix that doesn't feel or act like anything you've tried.

And judging from the reviews I've seen, they may have hit their mark.

Here's just some of the things people are saying:
"Norcodrene rocks.

If you're looking for a powerful appetite suppressant and could use something to give you extra energy minus the jitters, don't look any further."
"I truly love it.

Clean energy, good appetite suppression."
"Awesome mood enhancement and energy. Great appetite suppression.

Would recommend it to anyone trying to lose weight."
Norcodrene Ingredients and How They Work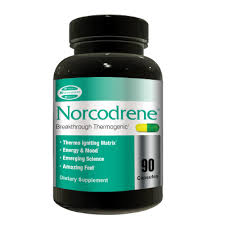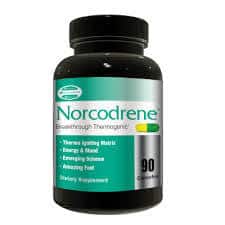 The Norcodrene formula is divided into 2 proprietary blends.

There's the TGR5a-Infused Matrix and the Thermo Energy Matrix.

Legally, companies don't have to give the exact make up of these "proprietary blends" but here's what we know about them both:
The TGR5a-Infused Matrix is designed to utilize the TGR5a pathway to increase fat metabolism.

Not only does this pathway encourage your body to burn significantly more fat than it normally would, it also increases blood flow and improves your body's ability to use glucose effectively.

Specifically, this blend contains:

A Blend of Cirsium Oligophylium Extract and Japanese Thistle Root Extract – The first ingredient listed in this secret formula is actually another formula.

These plants are closely related and both worth as fat burners, but do so through totally different mechanisms.

Essentially, Cirsium Oligophylium encourages your body to burn fat that it already has stored, while Japanese thistle prevents new fat from being tucked away.

The exact processes at work are incredibly complex so we won't go into them here but the general idea is that combining these two extracts encourages fat reduction from several angles at once.

Japanese thistle has the added benefit of improving your mood, which is always useful.
Grapefruit Extract – This substance, called nomilin, is really what gets to work on the TGR5a receptors.

In numerous studies, nomilin has proven to be effective at not just encouraging fat loss but also maintaining healthy blood sugar levels.
Selaginella Tamariscina Extract – Specifically, this extract is standardized to offer a consistent dose of a chemical called amentoflavone.

This substance is actually found in several herbs – like St. John's Wort and Ginkgo – that has been linked with improvements in brain function.

On it's own amentoflavone has been shown to have anti-depressant and anxiety reducing potential in mice, but I didn't see any related human studies.

Likewise, the chemical has been proven to work as a powerful stimulant, increasing focus and alertness, in rats.

It might seem a bit out-of-place to have a mood enhancer in a fat burning supplement, but losing weight can be extremely trying mentally.

Having a little boost might be what makes the difference between success and failure.

Then, of course, there's the fact that mood-enhancing stimulants will also increase the effectiveness of your workouts which will complement the goal of this supplement.
The Thermo Energy Matrix is all about increasing your total caloric expenditure and supress your appetite.

To accomplis this, the blend contains:

Yohimbe – The extract found in Norcodrene is a patented form of yohimbe, that claims to offer all of the benefits with few side effects.

Yohimbe is a powerful stimulant that increases testosterone, suppresses appetite and speeds up your metabolism.

Unfortunately, many people pass on yohimbe because it has been linked with some serious side effects including headaches, anxiety and mood swings.

According to PES, though, their specific form – called SA2-2 – reduces the severity of those side effects.

Despite this claim, though, its still possible that these problems arise in people who are sensitive to yohimbe.
Nelumbo Nucifera – A substance found in the seeds of the Nelumbo Nucifera plant, called higenamine, is the real target here.

Higenamine has been shown to increase both fat metabolism and overall calorie burn while acting as a stimulant.

Interestingly, higenamine appears to have very little impact on heart rate and blood pressure – not what you would expect from something classified as a stimulant.
Caffeine – Of course, you are likely very familiar with this ever-present stimulant.

Caffeine is a complete central nervous system stimulant, meaning that it speeds up just about every process in your body.

Ultimately, this means more calories burned and greater mental alertness.

A benefit of caffeine that often goes overlooked, though, is it's ability to suppress your appetite.

While Norcodrene has only about as much caffeine as a small coffee, many of the other ingredients work along with caffeine to increase its effects.
I will admit, I was a little thrown by the ingredients list when I first saw it.

First of all, I am generally hesitant to trust proprietary blends.

Second, many of the ingredients are a little obscure or exist in patented forms. After doing some research, though, the formula seems extremely solid and I found myself wondering why I haven't seen some of these ingredients before.

I also appreciated that at least the names of the ingredients in the blends were included – something that isn't legally required.
Because Norcodrene is extremely potent, the dosing instructions are very specific.

They say to start out with one Norcodrene capsule on an empty stomach 30-45 minutes before breakfast, and another capsule 5 to 6 hours later.

This is to assess your tolerance and basically make sure that if you have side effects, they won't be so bad.

Once your tolerance has been determined, you can take an additional capsule with your morning dose, but under no circumstances are you to take more than 3 capsules in one day.
Reviews and Impressions
Overall, it seems like most customers like Norcodrene.

On Bodybuilding.com, the product has a rating of 9 out of 10. Some of the users also commented on the SA2-2 yohime, stating that even though they normally cannot take yohimbe, they experienced absolutely no side effects with this formula.
Add these reviews to the fact that PES is a highly reputable company, and Norcodrene seems like a very promising supplement.

The only potential issues I could foresee are the same negative side effect associated with any supplement.

If you following the instructions, however, and test your tolerance first, you should be fine.

As always, however, do not take any stimulant if you have a preexisting heart condition or are taking any cardiovascular medications.

This is a serious supplement.
Norcodrene Pros and Cons
Advantages of Norcodrene
The Norcodrene reviews are very favorable.
It's pretty inexpensive for a fat burner.
The ingredients are all very promising, and are designed to work with eachother for maximum effect.
PES is a highly reputable company.
Disadvantages of Norcodrene
It contains Yohimbe which can cause serious side effects and has been recommended against by the FDA, especially for long term use and for people with heart or blood pressure issues.
Where to Buy
You can pick up Norcodrene at GNC or online through the PES website or other supplement retailers.

The 90 count bottle which is a one month supply sells at GNC and the website for $59.99, but I found it for half that at Amazon and other online retailers.
Conclusion
Norcodrene is a fairly new supplement and it's ingredient list reflects that.The fat burner is based on the most recent science and includes many substances that are only just gaining popularity.

In addition, Norcodrene is designed to encourage fat lose from many different angles: It suppresses your appetite, speeds up your metabolism and increases the breakdown of body fat.
Of course, anything this stimulant-heavy always comes with some pretty bright caution lights and you should not ignore them.

If you decide to take Norcodrene, follow the instructions carefully and test your tolerance before moving forward.
Overall, when something has as many ardent fans as Norcodrene, it's hard not to recommend it.

Along with the other supplements from PES, Norcodrene has quickly gathered an intense group of supporters which can lead to one conclusion: It works.

Even more impressively, it seems to work with minimal side effects.
And when you add in the potentially low price, it's a no-brainer.

Remember, though, to get that low price, you may have to shop around.

In fact, the manufacturer's price was the highest I saw.
Have You Used Norcodrene? Leave Your Review Below!
Top 3 Fat BurnersAffiliate Disclosure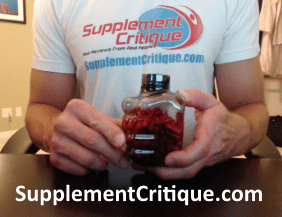 Instant Knockout is actually a new fat burning supplement I just came across, and got great results.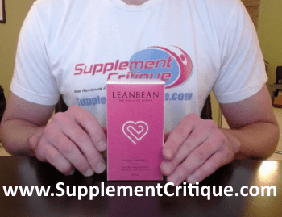 LeanBean Female Fat Burner is the BEST fat burner for women we\'ve ever tested.

Read our review here.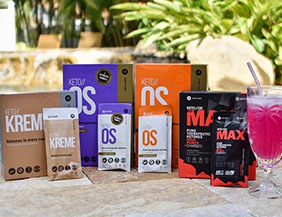 Biohacks your body into instant ketosis to burn fat instead of carbs.

Weight loss, energy, focus, anti-inflammatory, anti-aging.
Ask A Question
User Questions and Answers
---

How long does it take to fee energized? -Lynnette

It's generally pretty quick, about 15-30 minutes.  Make sure you start off with just one capsule at first, preferably with a meal. This will ensure that if there are any side effects, they'll be generally pretty mild.- Rob
Was this question helpful to you?

ASK A NEW QUESTION