Noxitril Video Review
By:
Rob Miller
Fact Checked On: 4-7-2020
Here we have yet another comprehensive and all encompassing video review aimed at giving you the best possible information and outlook on a new male enhancement supplement that we have gotten our hands on and put to the test so that we can steer you in the right direction.
Watch this video and check out some of our other video reviews to get a better understanding of how certain supplements work, or if they even work at all.
Does Noxitril really work? I've actually used it. Watch my video, and learn more about the ingredients, side effects, my personal results, and more.
Prefer to read my written Noxitril review? Click Here !
Video Transcription
Hey guys.

Rob here again with supplementcritique.com.

And in today's review we're going to be talking about Noxitril.

Noxitril is a male sexual performance supplement that I recently got a chance to try out at the request of one of my visitors.

I'm gonna talk a little bit about the product first before I dive into my personal results.

But if you'd like to skip ahead you can click the link in the description box below and it'll take you to my website supplementcritique.com, where I go into the nitty-gritty details of my little experiment here.

Anyway, Noxitril is an all-natural supplement, that according to them is designed to help you improve your orgasms, give you longer lasting erections and just overall improve your sex life.

I actually came across it while I was searching on Amazon for some new products to test and I figured I'd give it a shot.

It uses a combination of supplements like Tongkat ali, Maca root extract, L-Arginine, Ginseng and other herbs that are essentially natural aphrodisiacs.

I would say that the key ingredient here is probably L-Arginine.

If you're not already aware, l-arginine is an amino acid that's used in a wide variety supplements, ranging from basically, you know, any kind of male enhancement supplements.

Even pre-workout supplements contain some of it.

And the way that it works is it converts to a chemical called nitric oxide, which causes your blood vessels to open wider for improved blood flow, and in turn, this improves blood flow.

Is basically what helps you to achieve a full erection.

When combined with other ingredients such as the ones I mentioned above, this effect is augmented pretty dramatically.

I can tell you from experience that it definitely works, especially when it's combined with things like yohimbe and other types of stimulants.

I took a look at some of the other customer reviews of noxitril and to be honest there's not really a lot of feedback out there.

For example, I saw a couple of reviews on Amazon, both of them rated at one-star.

If you go to my website supplementcritique.com, and scroll down towards the bottom, we also have a couple of reviewers that tried it out and rated it poorly as well.

So despite all of this though, I figured I would give it a shot myself and see if it actually works.

The directions on the label state that you should take two capsules daily, which I did first thing in the morning on an empty stomach.

On the first day, I could say with a hundred percent certainty, I didn't feel anything.

I continued taking it, two capsules a day every day, and out of nowhere, on day five I woke up with this like raging hard-on.

I'm talking about the kind of hard on that makes it difficult to take a piss because your junk is standing at full tension.

This happened every morning for like a full week.

So I figured, let me stop taking it for a few days and see if it would go away, and sure enough, it did, you know, in the morning it would basically be vanished, within a few days of stopping it.

Overall I would say that noxitril definitely does work.

It's a bit on the expensive side at like 60 bucks a bottle, but might be able to work for you if you just give it a few days to kick in.

That's pretty much all I have for noxitril.

If you have any questions on it, you can leave a comment in the comment section below or send me an email to info@supplementcritique.com, and I'll try to get back to you as soon as I can.

I'll be back soon with another review.

Take care.
Top 3 Male EnhancementAffiliate Disclosure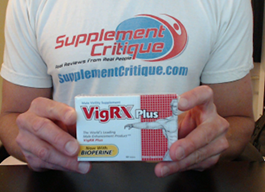 Out of the 100+ male enhancement products Ive tried, Vigrx Plus was the best.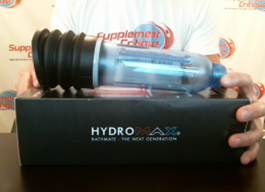 The Bathmate is a proven water-based vacuum pump that can help dramatically increase your size.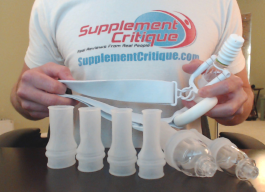 Phallosan Forte is a GREAT option for those looking to grow both length AND girth, permanently.
Honorable Mention/Inexpensive Alternative:Magnum Rings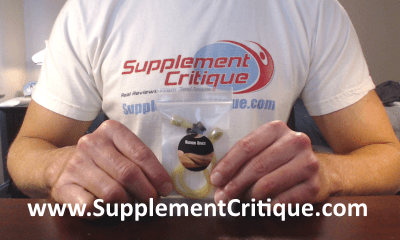 Magnum Rings are a VERY affordable option to getting both girth and length gains, at a fraction of the price of the Bathmate or Phallosan Forte.
Click Here to see our full Magnum Rings review.
Ask A Question
User Questions and Answers
No Questions Have Been Answered For This Article.