Epic Male Enhancement Review
By:
Rob Miller
Fact Checked On: 5-28-2018
Does Epic Male Enhancement really work? I've personally tested it! Watch my video review, and learn more about the ingredients, side effects, how it works, and more.
Prefer to read the written version? Click here now!
Video Transcription
Hey guys.

Rob here again with supplementcritique.com.

And in today's review, we're gonna be talking about epic male enhancement.

This is a product that I actually came across while browsing an adult film site.

And I saw a couple of ads, and they set stuff like the secret to porn star penis, and things of that nature.

It comes as a free trial so I figured I'd pick up a bottle and see how it works.

We've talked a little bit about the product first but if you'd like to go ahead and jump ahead to my results, you can just click on the link in the description box below, and it'll take you to my website supplementcritique.com, where I go into nitty gritty details about this particular supplement.

So anyway, epic male enhancement is clearly a male enhancement pill, male enhancement supplement, like I mentioned before, I came across an ad that ultimately led me to a, what looked like a blog post, called markers of Melbourne.

And this whole blog post basically talked about, you know, some secret to gaining 2.5 centimeters in penis size per week, and it went on and on and talked about, you know how, this guy had such a horrible life and everything was going wrong for him, and things of that nature.

And then he came across these pills, and you know, they changed his life.

So more or less I thought it was bullshit, and it turns out that it actually was.

And we're going to talk about that in a little bit.

So anyway as far as like what epic male enhancement is it's.

It basically contains just all natural ingredients, right.

So you have ingredients like l-citrulline, which is an amino acid, horny goat weed, which is a natural aphrodisiac that's been used for like a few hundred years, Agent panax ginseng, basically the same deal, and maca root extract.

All these ingredients, there's a few others are which I won't get into, but all these ingredients are very commonly found in a lot of other products of this nature.

So there's really nothing you know dramatic or like fancy about it.

But it's definitely something that's very common, so.

As far as their claims, if you go on their website you're gonna see all sorts of things.

They don't outright say you're gonna gain all this size, but they do, you know, mention that you'll have bigger, harder, and longer erections.

Improved sexual confidence, and actually I come to think of it, I'm looking at their website right now, it does say increase penis size.

So yeah they're not trying to hide that.

How it does that though, is a bit of a mystery, they don't actually really tell you exactly how that works.

But by all counts, epic male probably does that through the use of l-arginine, and l-citrulline.

So basically those two amino acids what they do is they cause a process called vasodilation, so what that means is you have a bunch of arteries and blood vessels that lead into the penis, right.

When you get erect, all that blood that's rushing in your penis is what causes the erection.

And what these two ingredients do, is they cause that vasodilation with, essentially allows for more blood to flow in, so it creates a larger erection.

It's kind of the same way, it's, it's actually the same exact process that, you know, medical prescription pills, like Viagra and Cialis, they do, they have the same exact thing.

It's called nitric oxide production, but yeah it essentially causes vasodilation.

So anyway, I decided to give a shot, I tried it out.

I had my opinion kind of set in stone from the start, you know, I've seen a lot of these male enhancement products marketed in pretty much the same fashion.

So I kind of figured that it wouldn't really do anything.

Anyway, I decided to order epic male pills.

For the first couple of days, I took them on an empty stomach, they don't really give you any directions other than saying that you need to take two capsules per day.

Let's see, yeah take two capsules daily.

So they don't say whether or not you should, you know, take one in the afternoon, one in the morning or if you need to take it on an empty stomach, or anything like that, so.

Basically, what I just did for, you know, the first couple of days, I just took the two capsules first thing in the morning on an empty stomach.

And I really didn't notice anything for the first couple of days.

I definitely didn't feel any [INAUDIBLE 04:03] I didn't feel any longer and certainly wasn't lasting any longer.

So despite all of this though I decided to keep taking it for a whole two weeks, just to see if anything would happen. And probably right around like maybe the four of the five-day market, it seemed to kind of hit me.

I sort of noticed that my erections were a little bit more pronounced, and I seem to be lasting like a little bit I longer than I usually would.

However, after a couple of days, probably about two or three days after that, I noticed that the effect seemed to go away.

So I'm not really sure if it was, this was the culprit or what, but I could definitely feel something for a few days.

So it may work in that regard, but I'm not really sure.

At the end of the two weeks, I took it like I said before, I took it for the full two-week period.

And I have to say my expectations were, you know, pretty much more or less confirmed.

I definitely didn't get any bigger.

I did take some measurements beforehand and there was no change in size, which I was really not that surprised about anyway, so.

Anyway, I'm gonna talk a little bit about their free trial as well, so the only way that you can actually get this supplement, is the order of via free trial.

And the way that works is, you put in your credit card information, and your billing info, and your shipping address, and all that stuff, and you pay like four or five dollars for shipping.

I think it was like, actually I think it was only like two dollars and 95 cents for this particular bottle.

And then way at the bottom of the page that you are actually ordering this from, you'll see the fine print.

And most guys actually miss it, but it basically goes like this: By submitting, you consent to have read and agreed to our terms and conditions, and after your 14-day free trial period has expired, being enrolled in our membership program for 95 dollars, thirteen cents.

And then you're paying six dollars for shipping and handling.

So basically totals out to almost a hundred and one dollars per month. So what does that mean?

It means that they're gonna charge you 101 dollars for this supposed trial or sample, that you think you're getting.

And if you don't call it cancel, then what they'll end up doing is send you a fresh bottle of epic male pills every 30 days.

And there's a lot of guys that don't realize that, and the next thing they know, they're 3-4 months in, and they keep getting this bottle.

They think they're getting a sample, and then they log in to their bank, or their credit card, or something like that, and you know, they'll see four hundred dollars worth of charges.

A lot of companies do this, they get away with it because, for one it's legal, and for two there's a lot of other larger companies that do it.

So if there was any kind of FTC regulation requirements saying that certain companies could do it, then it would definitely be a problem, so.

Anyway, that's pretty much all I have for Epic male enhancement.

If you have any questions you can leave them in the comment section below or you can send me an email to contact@supplementcritique.com, and I'll try to get back to you soon as I can.

And I'll be back soon with another review.

Take care.
Top 3 Male EnhancementAffiliate Disclosure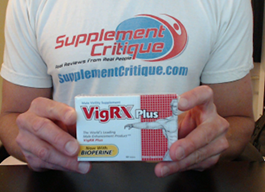 Out of the 100+ male enhancement products Ive tried, Vigrx Plus was the best.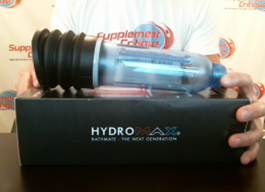 The Bathmate is a proven water-based vacuum pump that can help dramatically increase your size.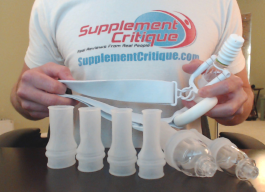 Phallosan Forte is a GREAT option for those looking to grow both length AND girth, permanently.
Honorable Mention/Inexpensive Alternative:Magnum Rings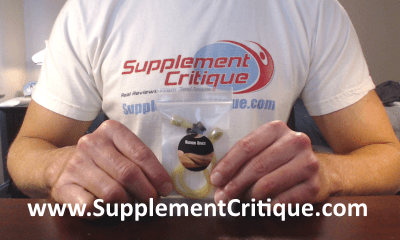 Magnum Rings are a VERY affordable option to getting both girth and length gains, at a fraction of the price of the Bathmate or Phallosan Forte.
Click Here to see our full Magnum Rings review.
Ask A Question
User Questions and Answers
No Questions Have Been Answered For This Article.