Contents
First, The Infamous Blog Post
What is Epic Male Enhancement?
What's in it?
My Personal Results
What About Their Free Trial?
Frequently Asked Questions
Recommendation
Note: I finally got a chance to test out Epic Male Enhancement. Click Here
to read my full review.
I recently came across a blog called "Marcos of Melbourne" which had a post about some "secret to gaining 2.5 cm in penis size per week".
The ad that led to it looked something like this: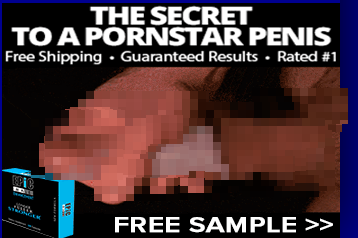 Look familiar?
I see ads like this all the time.
It's par for the course when you're involved in this business.
Most of the supplements that I've personally tested that claim penis enlargement usually fall WAY short.
In fact, many of them basically don't do anything.
As in, not only do they NOT give you any size gains, but they also do NOT help with better orgasms, increased libido, etc.
Related Article: Male Enhancement Products To Help Gain Size
In this blog post, a supplement called Epic Male Enhancement was being touted as a "revolutionary breakthrough in penis enlargement".
Does it really work? Well, I dug in to the claims and you'll be shocked what I found out.
Watch Our Video Review Or Scroll Down To Read More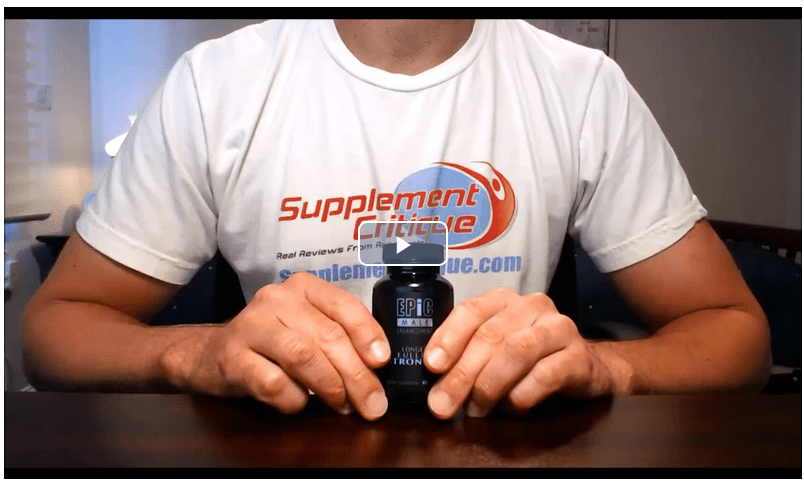 First, The Infamous Blog Post
After you click on the ad above, it takes you to a blog called Marcos of Melbourne.
The blog post starts of with a rather disgusting picture of a dude laying down on a bed with a massive penis.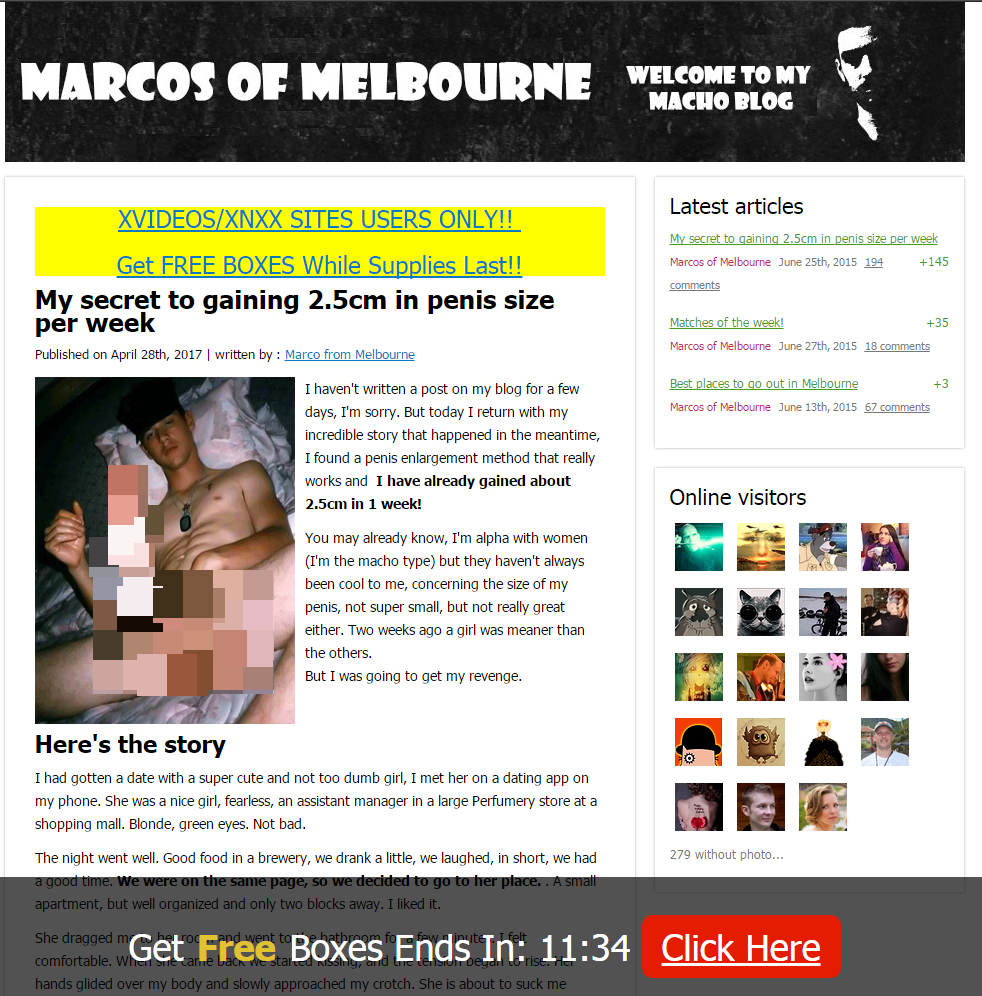 Through this article, "Marco" talks about a date he went on with a really hot girl.
They have a great time on their date, one thing leads to another and they are back at her apartment ready to have sex.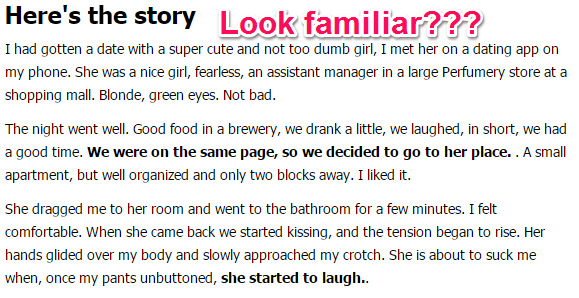 She pulls his pants down and starts laughing at the size of his penis.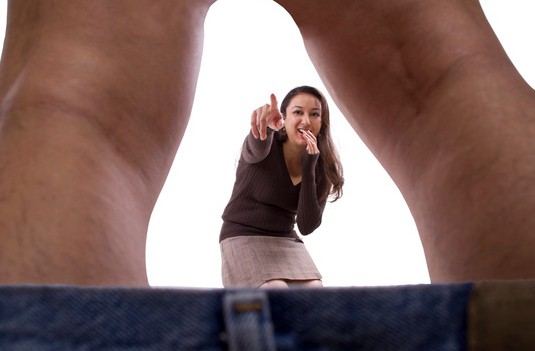 How embarrassing, and there's a decent amount of dudes out there who can relate.
That night, he starts to research his various penis enlargement options, when he comes across Epic Male Enhancement.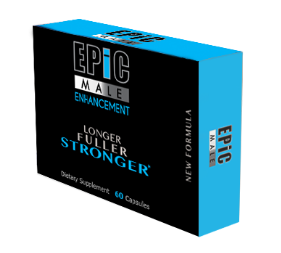 By all accounts, this pill is a GAME changer.
He orders a free trial of the stuff and gets it a few days later.
After using Epic Male Enhancement for 8 days, his results are astounding.
He gained a total of 2.5 cm, which is just under 1 inch.
With his newfound larger cock, he decides to call up the hot chick he went on the date with a week later and asked her out for a second date.
She begrudgingly agrees, but only "as friends".
As they're dancing, his swollen penis rubs up against her and she asks him if he put a banana in his boxers or something?
Want To

REALLY

Get Bigger?
Click Here to sign up for my free "Enlargement Exercises" eBook.
He laughs at her, walks away like a cowboy walking off into the sunset, and leaves the chick all by herself at the bar.
That'll show her!
At the bottom of the post you'll see all sorts of Facebook comments from other guys that have used Epic male enhancement, with insane results.
So What Gives?
Well, the long and short of it is, this entire story is complete and utter B.S.
How do I know this?
Well, the first thing I noticed was the URL.

See how it says he got huge dot com slash epic?
Look what happens when you just go to he-got-huge dot com.
That's right, it's basically an entirely different site altogether.
This is not "Marcos of Melbourne" blog.
It's an Advertisement for dick pills.
The second thing that may not be so obvious is the Facebook comments.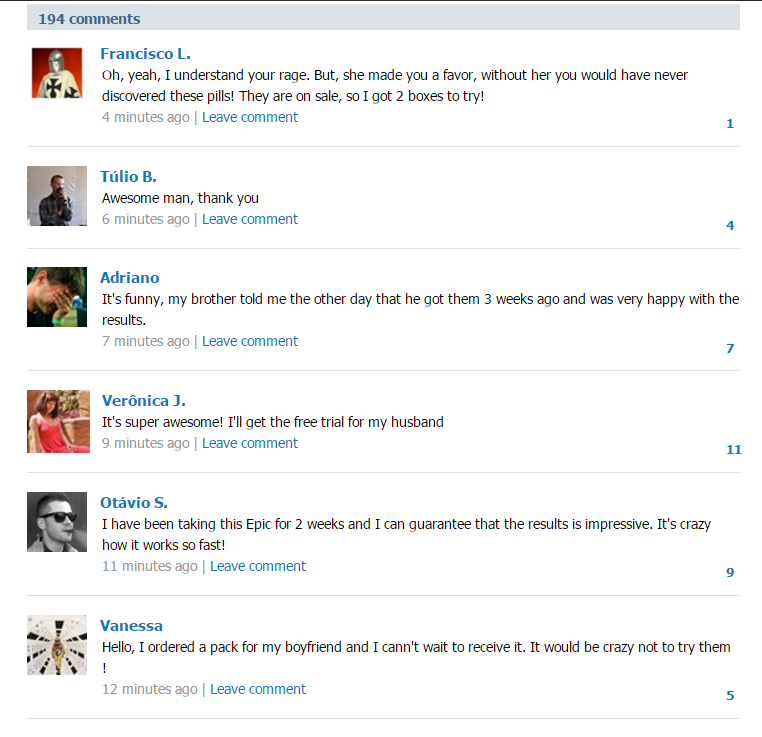 These may look like real Facebook comments, but they're not.
Try clicking on one of them and see where it takes you.
That's right, it takes you right to the official epic male enhancement website, NOT facebook.
All B.S. marketing aside, does the supplement even really work?

What is Epic Male Enhancement?
The official website lists benefits like bigger and longer lasting erections, increased sex drive and energy, and increased sexual confidence.
At first I didn't see any mentions of increased size, but upon closer examination I saw it.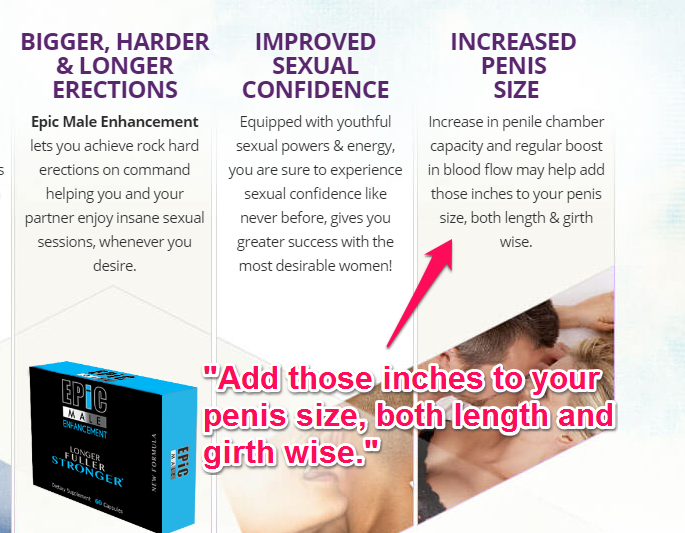 It's unclear how you're supposed to take it, as finding information on this particular supplement is next to impossible.

The Ingredients In Epic Male Enhancement
According to them, the official Epic Male Enhancement ingredients include:
L-Citrulline – A non essential amino acid that converts to L-Arginine, a semi essential amino acid, as it passes through the kidneys.
Panax Ginseng – Typically used to help improve thinking, concentration, and memory, Panax Ginseng has also been shown to help improve athletic endurance.
Longjack Root Extract – Also known as Eurycoma Lingifolia, Longjack root extract has been said to improve sexual ability and virility in normal, healthy men.
Horny Goat Weed – Another natural extract that has been shown to help as a remedy for ED.
Maca Root – Typically taken to help with energy, stamina, and athletic performance, Maca Root extract is actually used to increase fertility in livestock.
They don't list the quantities of these ingredients, so it's tough to make a determination as to whether or not they're in the therapeutic range.
Here's a snapshot of the ingredients label: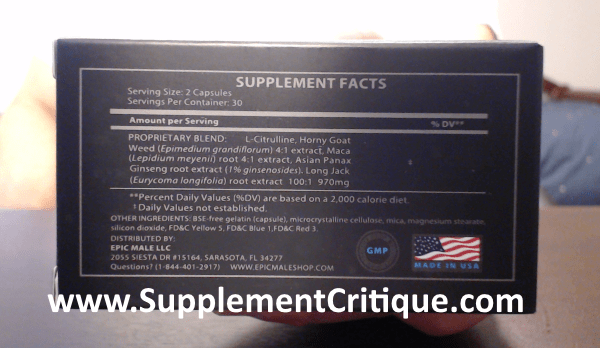 Do any of these ingredients cause penis enlargement?
Not directly.
They can help to improve overall blood flow, which in turn may result in a TEMPORARILY larger erection size.
You can think of them as ingredients that act as all natural Viagra alternatives.
Related Article: 7 BEST Over The Counter Viagra Alternatives
But in NO way, shape, or form will they give you any sort of permanent enlargement gains.
My Personal Results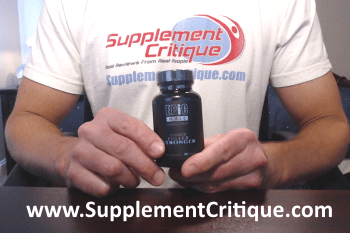 Going into it from the start, I pretty much had my opinion about Epic Male enhancement set in stone.
It followed all of the classic signs of being a scam, including the use of fake ads and stories to try and sell the product, as well as their free trial (which you'll learn about below is not so free after all).
Despite all of this, I decided to order a bottle because I've had several guys emailing me over the last few months asking me if I ever tested it.
I bought their free trial, which only cost about $5 or so, and received the package pretty quickly.
Epic Male or Vigor Excel?
One thing I was concerned about when I first ordered it was the email confirmation I got from them.
Instead of saying "Epic Male Enhancement" under the Items in your order section, it said this:
I didn't order "Vigor Excel", so why was it saying this?
Luckily, I received the "right" pills, and started taking them right away.
The directions on the label state that you should take 2 capsules daily, but didn't specifically state whether or not you should take them on an empty stomach, or if there was any particular time of the day that you should take it.
I decided to take the 2 epic male enhancement capsules first thing in the morning on an empty stomach.
For the first couple of days, I have to say I didn't really notice any effects whatsoever.
I didn't feel fuller.
I didn't feel longer.
And I certainly didn't feel stronger.
Despite all of this, I decided to keep taking it for a full 2 weeks just to see if anything would happen.
Right at about the 4 or 5 day mark it seemed to hit me.
I noticed that my erections were much more "pronounced" and I seemed to be lasting a bit longer than I usually would.
However, this effect seemed to go away after a few days.
I'm not sure if it was the Epic Male enhancement that was causing it or what, but I could DEFINITELY felt something going on down there for a few days.
At the end of my two week period, I have to say my expectations were more or less confirmed.
I didn't get any longer, any wider, and I certainly wasn't feeling any more "confident".
Luckily, I didn't seem to experience any side effects, which can be common with many of these so-called "male enhancement pills".
[/areaonpage]
What About Their Free Trial?
This is where Epic Male enhancement REALLY screws you.
So when you go to their website, fill out all of your information, and click submit, it takes you to this page.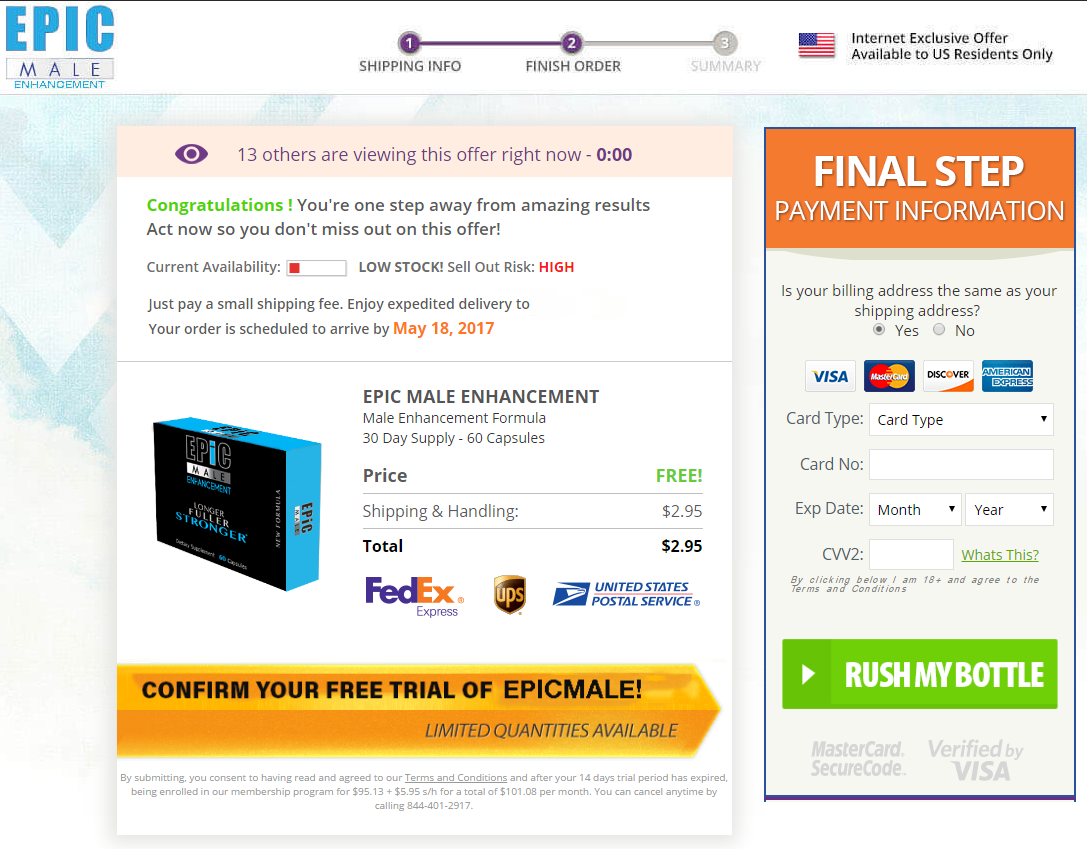 As you can see, it's only $2.95 for a bottle.
That's a great deal, right?!
Think again.
What you probably completely missed (it happens even to the best of us) is the very fine print at the bottom of that page that says this:
"By submitting, you consent to having read and agreed to our Terms and Conditions and after your 14 days trial period has expired, being enrolled in our membership program for $95.13 + $5.95 s/h for a total of $101.08 per month. You can cancel your Epic Male Enhancement free trial anytime by calling 844-401-2917."
So basically, you're not really spending $2.95 for that bottle.
They end up billing over $100 for that supposedly free bottle.

Frequently Asked Questions
Are there any side effects?
As with any supplement, side effects are always possible, and that's no different with Epic male enhancement.
Some common side effects you may run into include:
How Do I Take It?
I haven't seen a picture of the Epic male enhancement label, so I really have no idea what the dose is.
Who Makes It?
The address listed on their website is 7512 Dr. Phillips blvd suite 50-940 Orlando Florida 32819. When I ran a quick search of it, it led me to a UPS store box in Orlando.
Not helpful.
After a little more digging, I found out that the company responsible for this supplement is called Apex Nutra LLC, which is a Florida Limited Liability company registered in June of 2016.
That means they've only been around for about 10 months as of this review.
Where Can I Buy It?
As far as I can tell, it's only available for sale in the US. If you visit the official Epic male enhancement website, you'll see that there is no drop down selection for countries like the UK, Canada, and Australia.
Additionally, you won't be able to find it for sale in stores like Vitamin Shoppe, GNC, Walmart, or Walgreens, nor will you find it on Amazon. In fact, if you end up finding it for sale on Amazon I would be very cautious, as the product may indeed be a counterfeit or fake version.
Related Article: 10 Best Male Enhancement Pills At Walmart
I'm Skeptical. Can I see Some Before And After Pictures?
Unfortunately, if you're looking for real results in the form of before and after pics, you'll be sorely disappointed.
I scoured dozens of pages proclaiming to be Epic Male Enhancement reviews to try and find some actual, photographic proof that it causes any kind of permanent length and girth gains, but came up short.
Are There Any Coupon Codes or Discounts?
As of this review, I have not seen any available for this particular supplement.

Recommendation
I've seen literally HUNDREDS of these companies pulling a fast one on unsuspecting supplement companies over the years. They literally reel in guys hook, line, and sinker.
The hook is the promise of a bigger penis. I mean, what guy wouldn't want a bigger penis?
The line is the free trial. Free dick pills?
Sign Me Up!
The sinker is the obvious…
They WHAP your credit card with a ridiculously hefty charge, and most guys don't realize it until it's too late.
They're are PLENTY of other male enhancement supplements and products out there that REALLY do work.
They provide REAL results, they tell you everything up front about what you'll end up being charged, and they'll even give you a refund if it doesn't work for you.
Epic Male Enhancement is not one of them.
Do yourself a favor and take a pass on this one. You'll thank me later.
Have You Used Epic Male Enhancement? Leave Your Review Below!
Top 3 Male EnhancementAffiliate Disclosure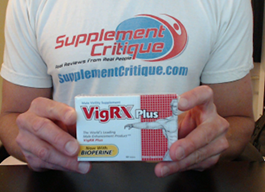 Out of the 100+ male enhancement products Ive tried, Vigrx Plus was the best.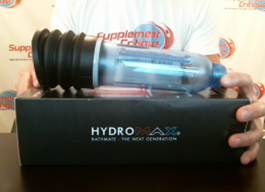 The Bathmate is a proven water-based vacuum pump that can help dramatically increase your size.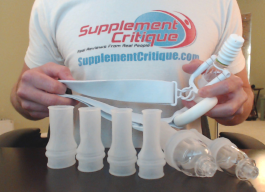 Phallosan Forte is a GREAT option for those looking to grow both length AND girth, permanently.
Honorable Mention/Inexpensive Alternative: Magnum Rings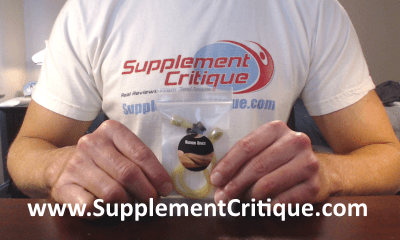 Magnum Rings are a VERY affordable option to getting both girth and length gains, at a fraction of the price of the Bathmate or Phallosan Forte.
Click Here to see our full Magnum Rings review.
User Reviews

4.5 out of 5 Stars (2 Reviews)
Have you used this supplement?
I was surprised
I was surprised after reading such a negative review on epic male enhancement. I was expecting raving reviews however, I have to say, this was the first time I found a site discussing epic male.

Having MS, I have been looking for a natural solution for my ED. I have to take so many medications that I didn't want to add another Rx pill to my list.

Needless to say, I have tried 4 different enhancement supplements, that hadn't worked for me B4 I got a bottle of epic male enhancement, with a bottle of epic male's Prostate Health. Honestly, I was expecting the same result as the others, but to my amazement they worked.

Even my wife commented on how hard it was. I took them together, 2 enhancement pills and 3 pills of Prostate Health.

On the directions, it only stated on the enhancement, take two daily and on the Prostate Pills, take 3 pills daily. It comes with no further instructions.

All I can say is that they worked for me and both my wife and I were happy with the hardware when I took the supplements. I can't comment on the financial part because, whenever I bought an ED supplement I went to my bank and got a temporary credit card, and I would use that number.

They are only good for 30 days. So if they try to charge anymore money to that account they can't because that number is closed.

Or If possible, my first choice of any payment is to use PayPal to check out.

Was this review helpful to you?
11 out of 13 people found this review helpful.
---
Paul @ thermo xplode's Review
By
Paul @ thermo xplode

,
Nov 4, 2017
I have no regrets buying this product. It helps me a lot with my micro- penis thingy.

The results is fantastic. Now, I am confident and ready for action.



Was this review helpful to you?
1 out of 2 people found this review helpful.
---
Want To REALLY Get Bigger?

Click Here To See Products That WORK!
Ask A Question
User Questions and Answers
---

nesecito el numero -Ortiz

844-401-2917- Rob
Was this question helpful to you?
5 out of 7 people found this question helpful.
ASK A NEW QUESTION
---

I've been diagnosed With -------. I don't want this Epic male Order # 365818 Don't send any more. Stop monthly billing. -Charles Ballard

SupplementCritique.com is a review website. We don't sell or have any affiliation with Epic Male Enhancement. You'll need to contact them directly. I'm not sure if it's correct, but the contact number I found is 844-401-2917.- Rob
Was this question helpful to you?
3 out of 3 people found this question helpful.
ASK A NEW QUESTION
---

Your top 3 is ranked higher and better than SizeGenetics? Also have you reviewed SizeGenetics ? -Tom

I have used and reviewed SizeGenetics. For a long time it was in my top 3, but ultimately, Phallosan Forte is more comfortable, and since the key with extenders is that they work if you wear them consistently, and you're more likely to wear something comfortable, I moved the Phallosan Forte up on the list: https://www.supplementcritique.com/phallosan-forte-review-does-it-really-work/- Rob
Was this question helpful to you?
1 out of 1 people found this question helpful.
ASK A NEW QUESTION
---

Have u use long and strong by rockhard -Luis

I haven't tried it myself, but we do have a review posted to the website: https://www.supplementcritique.com/rock-hard-review/.  The ingredient profile isn't bad (though we don't know amounts), but the free trial will catch you up in monthly payments if you don't cancel in time.- Rob
Was this question helpful to you?

ASK A NEW QUESTION
---

What's the price? -John

I don't see it for sale anymore and never saw the actual price when it was being offered as a "free trial scam".- Rob
Was this question helpful to you?
0 out of 1 people found this question helpful.
ASK A NEW QUESTION