10 Best Male Enhancement Pills At Walmart And Walgreens
By:
Rob Miller
The vast majority of boner pills we talk about here on Supplement Critique are almost strictly available online.
Even Blue Chew, which is literally Viagra, is available online only. (Click Here to read my review of that one)
At some point I realized that:
a.) Not everyone is comfortable buying stuff online, and
b.) 90% of Americans live within 15 minutes of a Walmart (Source)
I figured it was high time for me to write a post about the best male enhancement pills available at your local Walmart and Walgreens.
I've personally used about 100 different sex enhancers over the years, so you could definitely consider me somewhat of an "expert" on the subject 😉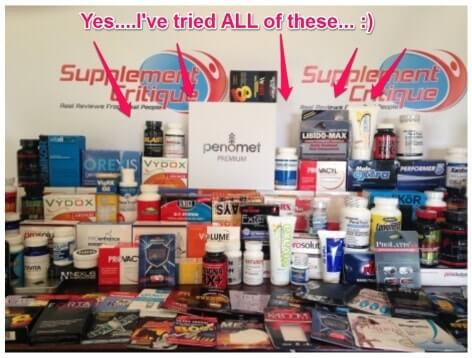 I KNOW what works at what doesn't.
Keep in mind that your local Walmart and Walgreens will have a different inventory, so just because I have it in the store near me doesn't necessarily mean it's in a store near you!
Note:These are ranked in NO particular order, however, Extenze Extended Release is my personal favorite.
Contents
#1 – Extenze Plus
#2 – Libido Max
#3 – Libido Max Red
#4 – VirMAX 8 Hour
#5 – K-Y Duration Spray
#6 – Extenze Liquid Shot
#7 – Magnum Blood Flow Sexual Peak Performance
#8 – Hombron
#9 – M Drive
#10 – VirMAX T
Bonus Enhancement Selections for Women
#1 – Lifestyles Excite Female Sexual Stimulating Gel
#2 – Wet Platinum wOw Female Arousal Serum
#1 – Extenze Plus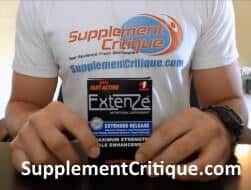 Extenze is hugely popular with my readers as well as the general public.
The reason is pretty clearly that the stuff just works really well, and they've built a reputation on that success.
The fact that you can pick it up in stores like Walmart and Walgreens doesn't hurt either.
Ifirst tried Extenze Original years ago and had what you might call a love/hate relationship with it.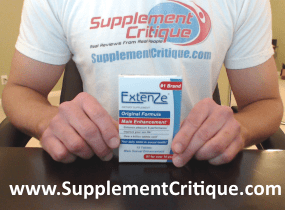 It works, there's no question about that.
But it made me feel pretty sick – like I was going to throw up.
I didn't, but it was definitely touch and go for a while.
So there I was with a raging erection all ready to go but all I wanted to do was curl up on the bathroom floor.
Once the side effects subsided, it was clear that Extenze did the job it was supposed to do, but for me, it just wasn't worth what I had to go through to get there.
A few years later, they came out with Extenze Extended Release (sometimes called Extenze Plus), and I gave that a try.
I have to say, things went a whole lot better.
I felt great and it did the job!
In fact, I would actually characterize it as the best over the counter viagra alternative in both Walmart AND Walgreens, way better than the original.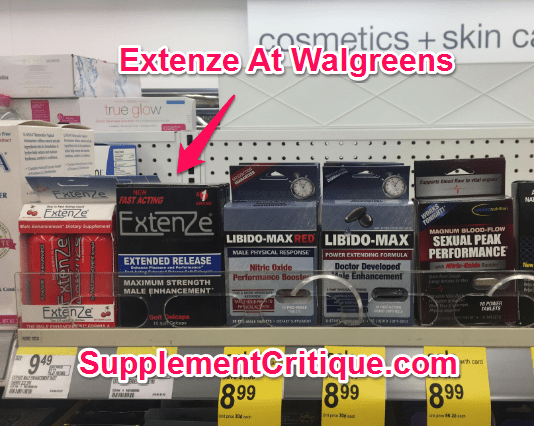 Original Extenze is fast acting, while Extenze Extended Release is a gel cap that releases a little more slowly over time.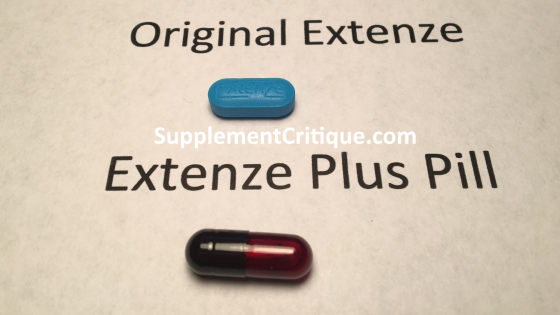 In fact, they market it as a daily pill, but in my opinion, it's more fast-acting than that.Let's say instead of taking it half an hour before sex, try 2 or 3 hours to give it enough time to really get going in your system.
The ingredients in each are similar, Tribulus, DHEA, L-Arginine, GABA, some herbal aphrodisiacs, and most notably, Yohimbe Bark Extract.
If you ask me, Yohimbe is the key ingredient in both formulas, especially when combined with L-Arginine.
It's the reason why they work, and it's the reason Extenze Original tends to cause more harsh side effects than the Extended Release Version.
The thing about Yohimbe and L-Arginine is that it works… really well.
In fact, the combo has been clinically studied and proven to work time and time again at helping to remedy erectile dysfunction issues. (Study 1, Study 2)
But it can cause those side effects like nausea and dizziness, not to mention the racing heartbeat.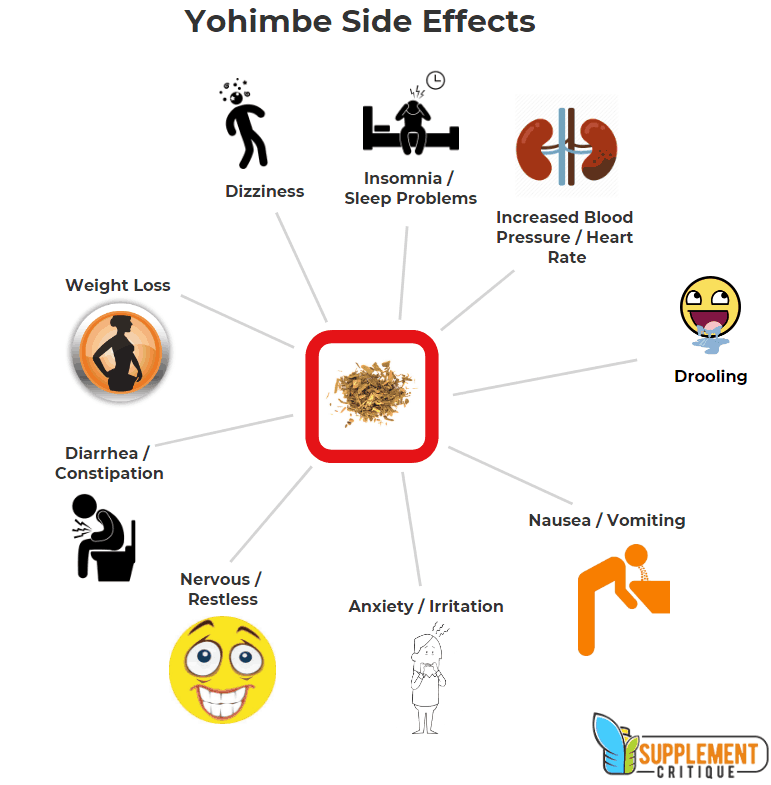 Some guys tolerate it really well, some don't.
And a lot of it has to do with the dose.
If you're interested in doing some more research on the effects of Yohimbe, this article from WebMD is a good place to start.
In both formulas, the Yohimbe is found within Proprietary Blends.
In the Original, it's the first ingredient in a 600 mg blend.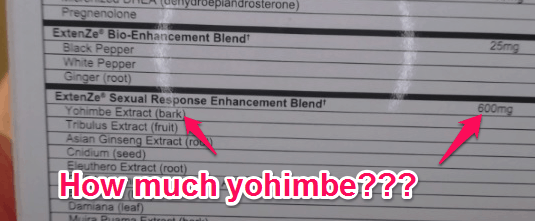 In the Extended Release, it's the 10th ingredient in a 178 mg blend.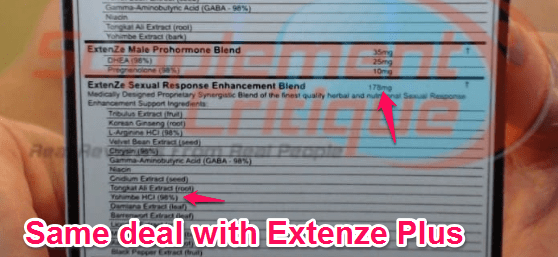 That probably represents a big disparity in the amount used, and apparently, the Extended Release formula gets it right.
Walgreens sells them both.
You can pick up
30 Extenze Original tablets for $39.99
while 30 of the
Extenze Extended Release Gelcaps will set you back $45.99.
You can also buy Extenze Extended Release on their website, www.BuyExtenze.com.
#2 – Libido Max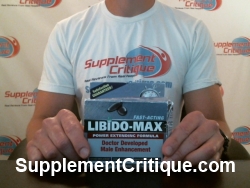 Libido Max is another one of the best pills like Viagra available over the counter at Walmart, and it also contains a hefty dose of Yohimbe.
It was actually one of the first male enhancement pills I ever tried, and I'll never forget the experience.
It was a lot like what I described above with the Original formula of Extenze.
Yeah, it works.
You will have a rock hard erection.
But you'll also feel like you have the flu and basically want to die for a few hours, maybe even as much as a day.
Of course, that was my experience, and that's generally how it goes for me when I take something with a lot of Yohimbe.
Not everybody responds this way. Some guys can use it with no issues at all.One of the things I've learned to do that helps me out is take the lowest possible dose of anything that lists Yohimbe in the ingredients.
In this case, the recommended dose anywhere from 1-4 gel capsules about an hour before sex.
At least that's what it says on the label.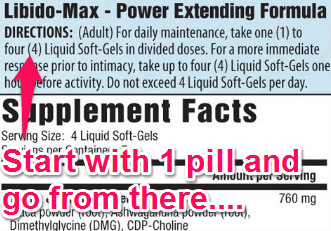 However, if I were to take it today, I'd go with just one to start out.
Just as a point of reference, I took 2 when I first tried it, and I felt really nauseous.
You can read the whole story of my personal experience with Libido Max here:https://www.supplementcritique.com/libido-max-review/
Made by a company called Applied Nutrition, the Libido Max formula divides its formula up into proprietary blends.
The Stamina Blend includes Maca and Ashwagandha.
The Libido Boosting Blend Includes Epimedium, Tribulus, L-Tyrosine, and Yohimbe Extract.

The blend totals 740 mg with the 4 ingredients, so it's unclear how much Yohimbe is in it.

My guess is A LOT.
The Power Max Blend includes L-Arginine and NADH.
Bioperine Complex: Includes Ginger extract, Long Pepper extract, and Bioperine.
Again, the key ingredients here seem to be L-Arginine and Yohimbe.
Also noted is Tribulus Terrestris, which has also been clinically studied to help with male sexual dysfunction. (Study 1, Study 2, Study 3)
If you want to pick some up at Walgreens, you can buy a 30-count box for just $8.99.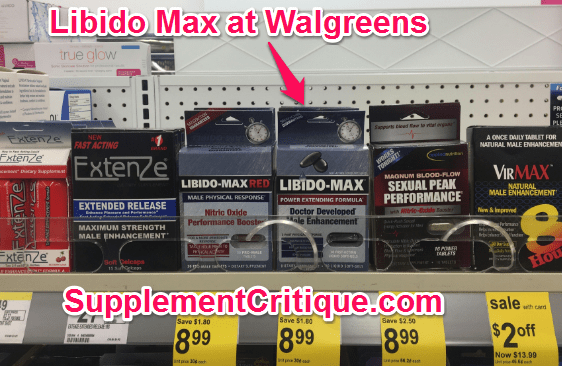 The same is true at Walmart, where you can find a 75-count box for almost $18.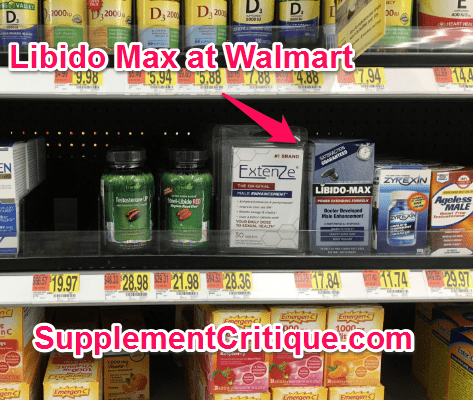 You can also find it on Amazon for the low price of $26.16, here's the official Amazon listing (affiliate link): https://amzn.to/2URZfdG
The easy accessibility and cheap price both definitely contribute to Libido Max's popularity.
If you can figure out a system to get past the side effects – like eating a meal before you take it or drinking a whole lot of water – it could be an economical way to go.

#3 – Libido Max Red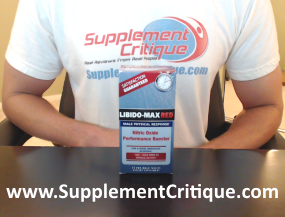 Libido Max Red places a direct focus on improving erections by increasing your Nitric Oxide levels for improved blood flow.
Nitric Oxide is a vasodilator, meaning that it helps open up blood vessels, allowing increased blood volume to go through.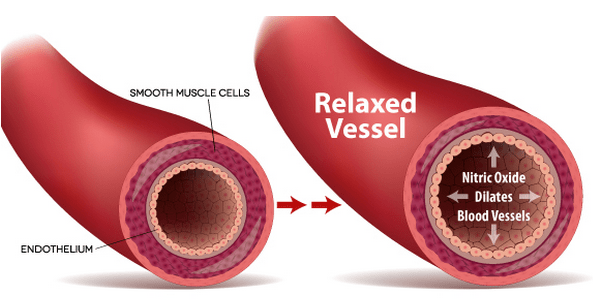 Since an erection essentially occurs when blood rushes into your Corpus Cavernosa, increased Nitric Oxide equates to better erections. (Source)
The formula is a 1620 mg proprietary blend per 4 tablet serving that includes:
Instructions are to take 2 tablets twice a day, or you could take it as needed, ie an hour before sex, if you prefer.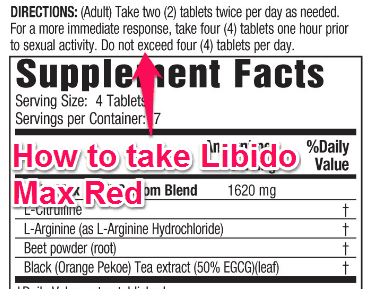 I wouldn't recommend taking it that way.
Generally speaking, with a nitric oxide boosting supplement, you want to take it every day for best results.(Source)
At Walgreens, the 30-count box sells for $8.99.
You can also find Libido Max Red on Amazon as well for $23.99, here's the official Amazon listing (affiliate link): https://amzn.to/2Yi66iu
That'll last about a week if you take the full recommended dose, so it's definitely more expensive than regular Libido Max.Applied Nutrition recommends you stack the two together to cover all your sexual enhancement and performance needs.

#4 – VirMAX 8 Hour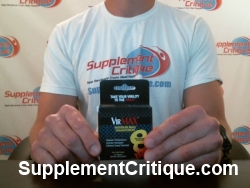 VirMAX 8 Hour is a once-a-day tablet, but given the name, it's best that you time your dose to sometime within 8 hours of when you're likely to have sex.
The claimed benefits of this pill are that you'll:
Improve your performance.
Experience increased sensation.
Enhance your overall sexual function.
To that end, the formula starts off with Epimedium which helps with both libido and erections. (Source)
It's then divided up into 3 proprietary blends:
The Amino Potency Power Blend contains Amino Acids like L-Arginine, L-Glutamine, L-Lysine, and L-Alanine.
The VirMAX Herbal Blend with Ginseng, Ginkgo and Saw Palmetto for a little libido boost. Saw Palmetto has also been shown to help decrease symptoms of BPH. (Source)
The VirMAX Stamina Blend with Angelica Pubescens Root and Cnidium Monnieri. Cnidium has been shown to have a vasorelaxing effect in rabbits. (Source)
Here's a snapshot of the label:
I wouldn't call it a home run formula, but it should help you get hard AND stay hard. The fact that you can pick up 30 VirMAX pills at Walgreens for $13.50 and $12.86 at Walmart may make it worth a trip to see if this is something that can work for you.

#5 – K-Y Duration Spray (For Those With PE Issues)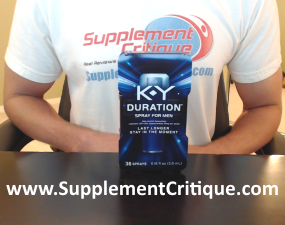 Male enhancement is sometimes more than just pills.
That may be especially true when it comes to remedies for problems associated with premature ejaculation.
While there are a few hard on pills to help specifically with this (ProSolution Pluscomes to mind)more often, the solution is a spray, condom, cream, or gel.
The one that caught my eye at Walgreens was K-Y Duration Spray.
This is probably because K-Y is such a longstanding familiar name brand that it engenders trust right from the start.
If you're not familiar with desensitizing sprays, they contain ingredients that can lessen the intensity of the sensation you feel.
The primary active ingredient in KT Duration Spray is Lidocaine, which is a common topical analgesic used to help with premature ejaculation issues. (Source)
It also happens to be the same ingredient used during dental procedures.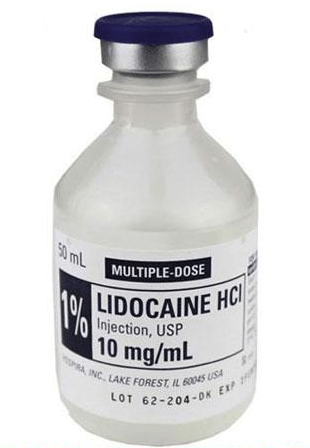 According to WebMD, a small study was done on a similar product, and the result was that men who used the product lasted 2.4 times longer than those who didn't.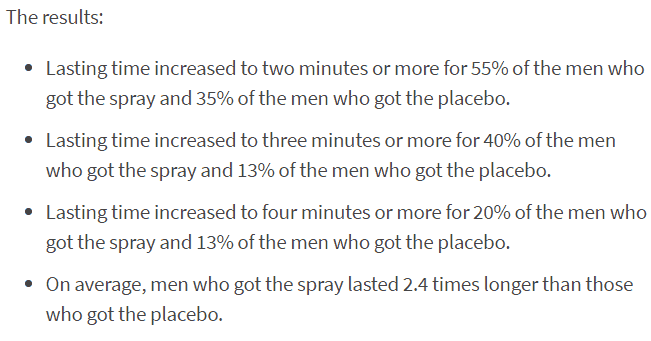 The biggest potential problem with K-Y Duration Spray is that you cannot safely use it with a condom.
The reason being is that the chemicals in KY Duration spray can compromise the integrity of the condom.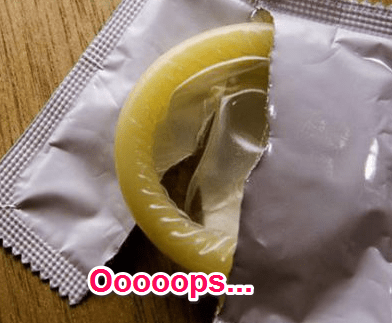 This will diminish it's ability to protect you from STD's and may make it ineffective for birth control.
With that said, they have another product in their arsenal called KT Duration Gel For Men which IS condom compatible.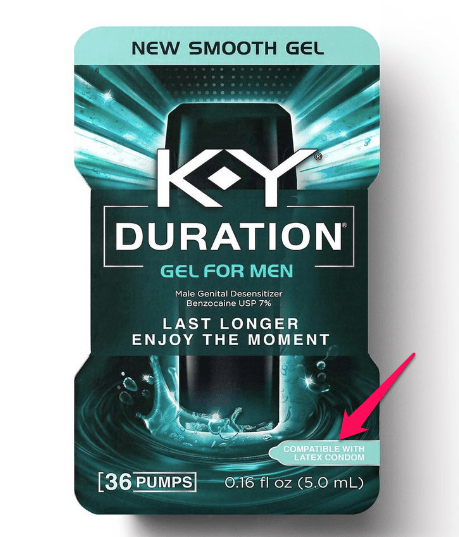 KY Duration Gel uses a different, yet equally effective, ingredient called Benzocaine.
Benzocaine is also a topical anesthetic which can help to reduce premature ejaculation, a fact proven in a clinical study. (Source)
In short, if you want to use a condom, use KY Duration GEL.
If you aren't planning on using a condom, use KY Duration SPRAY.
You'll also have to make sure you follow directions and let it dry or wipe it off before getting busy with your partner.
If you do it right, none of the numbing agent should transfer, but if you don't wait long enough, it could.
Walgreens and Walmart both sell the 36-count spray bottle for $19.99.
You can also find both KY Duration Gel and Spray on Amazon really cheap, here's the official Amazon listings for both (affiliate links):
KY Duration Spray: https://amzn.to/2Ud9hco
KY Duration Gel: https://amzn.to/2URgdst
The recommended starting point is 3 sprays, which you can increase to 10 if needed, so how long this bottle will last is anywhere from 3 to 13 uses.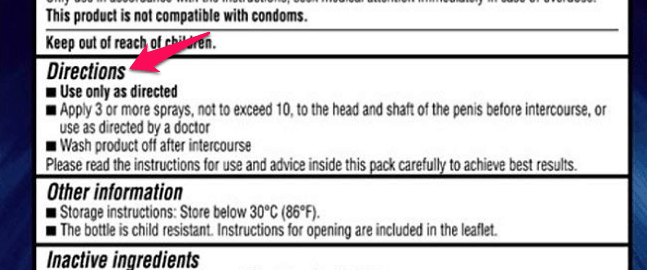 #6 – Extenze Liquid Shot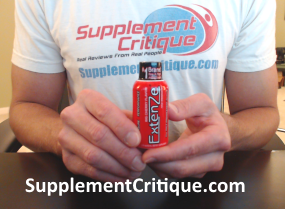 We talked about two products from Extenze above, and there is yet another one worth discussing that's also carried at Walgreens.
It's calledExtenze Liquid Shots.
The shots contain many of the same ingredients as the two Extenze pill products.
Some of the overlap includes L-Arginine, GABA, some herbal aphrodisiacs, and Yohimbe.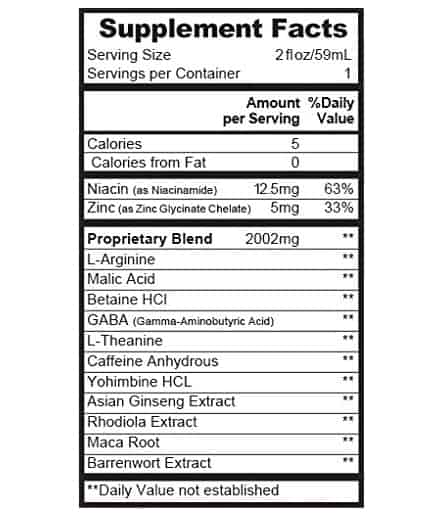 One notable addition to the list is caffeine.
This is probably one of the reasons you'll see a lot of guys referring to this product as a "sexual energy shot".
It makes sense really.
It's packaged like an energy shot, and if I had to guess what was on the marketers' minds when they came up with the idea, I'd say that's no accident.
As is the case with the other two, the Extenze Liquid Shot formula is also a proprietary blend, meaning we don't know how much Caffeine or Yohimbe it contains.
When I tried it myself I felt the burst of energy and definitely felt that familiar tingle in my pants within 10 minutes of taking my first sip.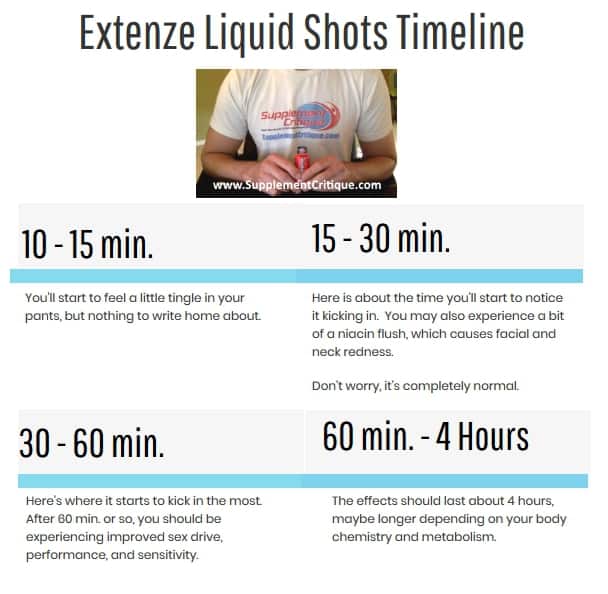 It's always a good idea to start off with a low dose when it comes to products containing yohimbe.
You never know how hard that Yohimbe's going to hit, especially when it's combined with caffeine.
Unsurprisingly, it actually worked REALLY well.
When I got home from Walgreens, I checked for reviews left on the website by customers.
I was actually a bit taken aback by the sheer amount of negative reviews that were posted.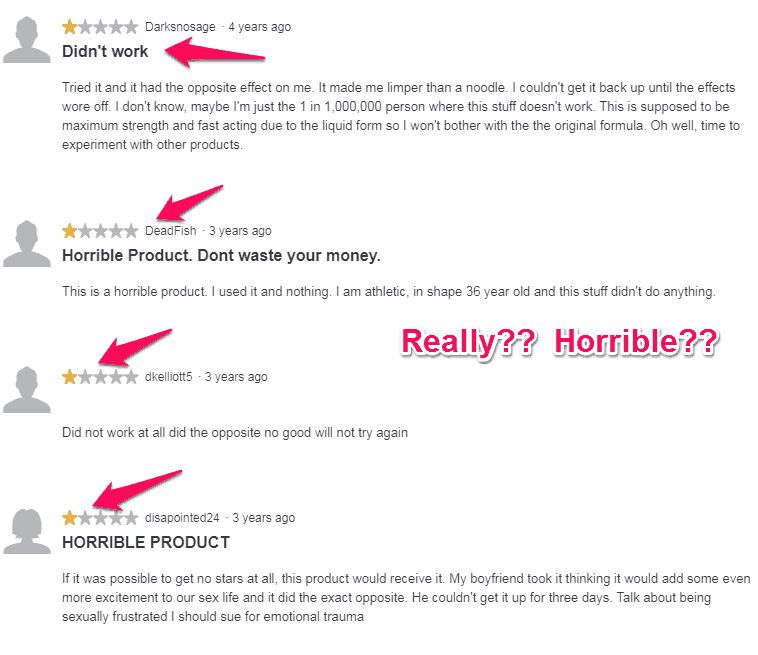 With that said, there were plenty of good ones to go around as well.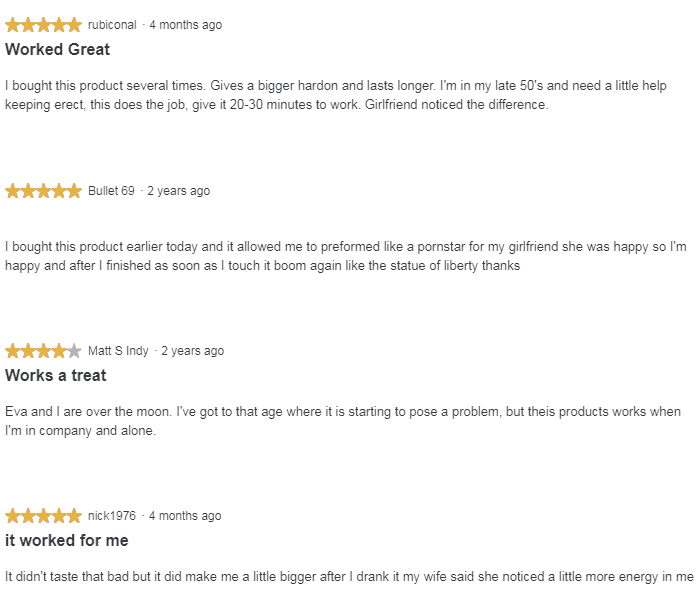 To me, this all adds up to the fact that Extenze Liquid Shot is the kind of product you won't be able to really judge until you try it yourself.
They have one flavor and one flavor only, cherry…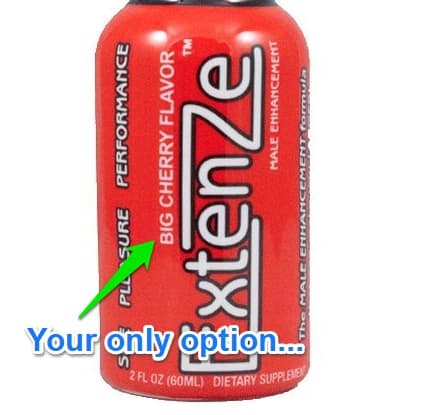 The taste actually isn't as bad as you would think, although it does have a bit of a chalky aftertaste.
The closest thing I can compare it to would be sour patch kids.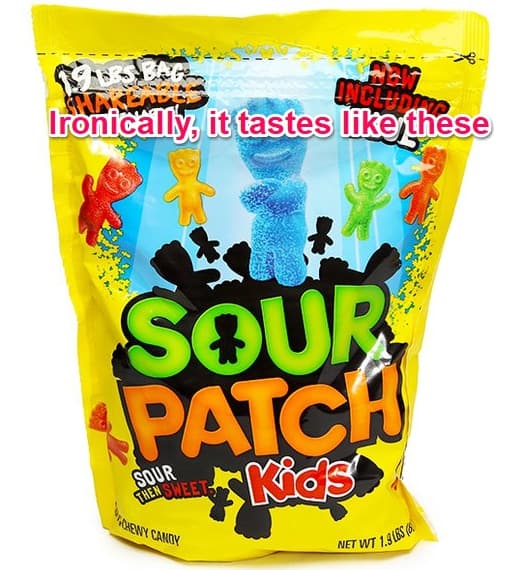 And the good news about that is that doing so will only set you back $9.49 for a 2-pack at Walgreens, and only $6 at Walmart.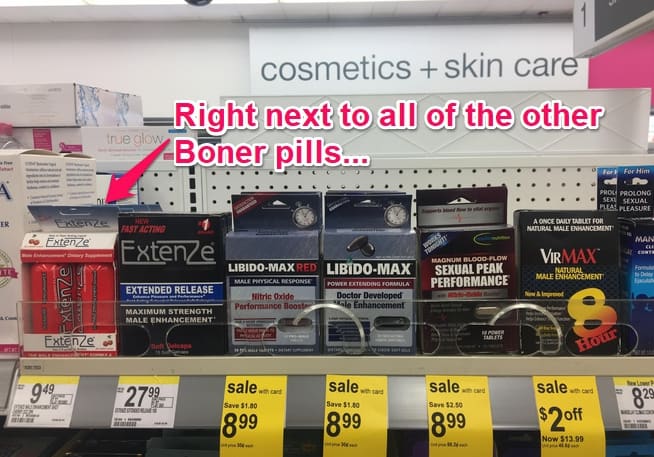 Amazon also sells a 6 pack of Extenze Shots for as little as $18.95, here's a link to the official Amazon listing (affiliate link): https://amzn.to/2CAYMoZ
You can check out my full review of Extenze Shots here.

#7 – Magnum Blood Flow Sexual Peak Performance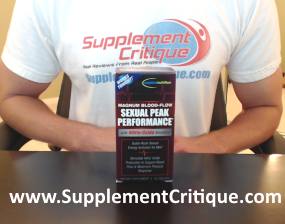 When it comes to picking out a male enhancement pill, generally speaking you have 2 options:
Option 1– Do you want something you have to take everyday?
Option 2 – Do you want something you have to take as-needed?
The benefit to Option 1 is that, while you have to dose everyday, the effects build up in your system and allow you to be ready when you need to be.
The benefit to Option 2 is that you can just take it when you need to.
The nice thing about Magnum Blood Flow Sexual Peak Performance is that you don't have to decide.
According to the label, you get the best of both worlds with this product.
If you want a daily product, take 2 pills twice a day.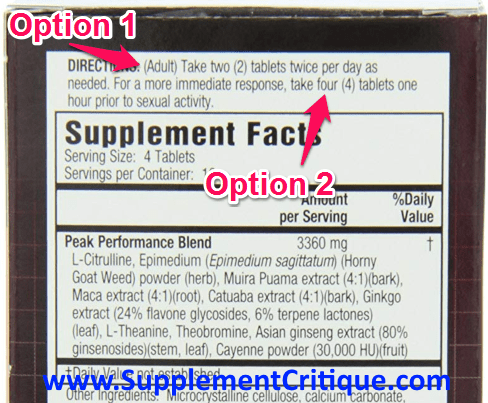 If you want to take something to get hard only when you need it, you can skip the daily dose and just take 4 pills about an hour before sex.
Since this product is all about "blood flow", it contains a number of ingredients that are supposed to help get that blood flowin'.
The specific ingredients that have a direct impact on blood flow include:
I haven't tried Magnum Blood Flow Sexual Peak Performance myself, but I plan on trying it soon.
Given that's its available at the big chains as well as Amazon, there is plenty of available customer feedback for us to check out.
Unfortunately, a lot of it is negative.
There are a disturbing number of 1-star reviews for this product, the vast majority of which say it just simply doesn't work.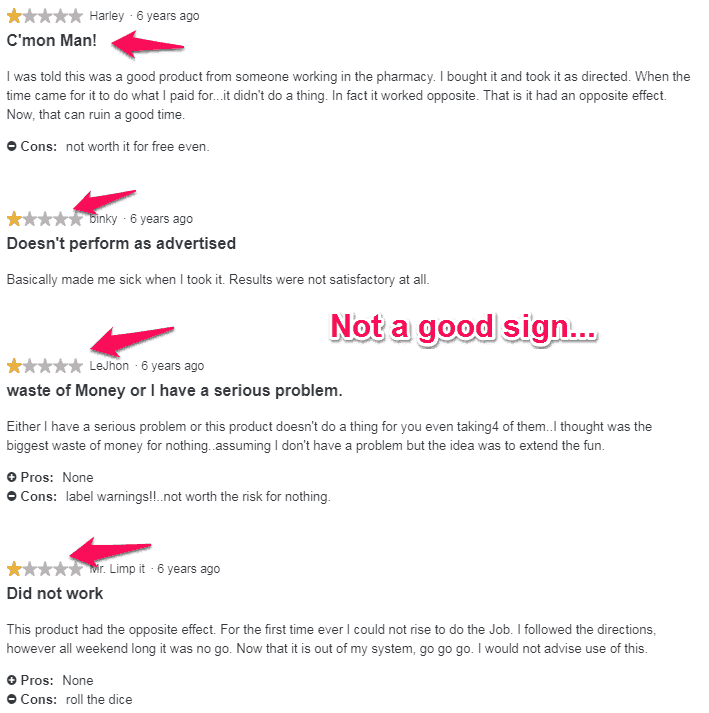 On the flip side, there's almost an equal amount of highly favorable reviews of Magnum Blood flow.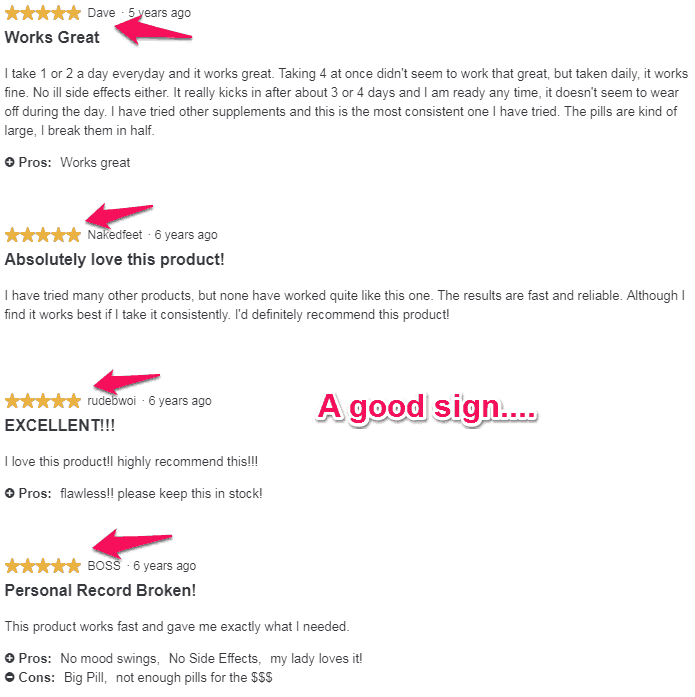 This just goes to show you, and I've been saying it for years at this point…
Just because one of these male enhancement pills works for someone else, does NOT mean it will definitely work for you!
I'll leave that decision up to you as far as whether or not you're willing to give it a try.At Walgreens, you can buy the 16-count package of these stay hard pills for $8.99, and about a $1 cheaper at Walmart.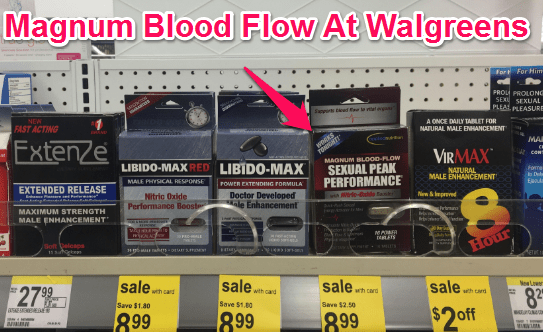 That is pretty expensive if you're planning on taking 4 pills every day.Perhaps your best bet would be to wait for a sale or coupon.
Amazon also sells it a bit cheaper at $64.14 for a 3 pack, here's a link to the official Amazon listing (affiliate link): https://amzn.to/2JPziun
You can read our complete Magnum Blood Flow Sexual Peak Performance review here.

#8 – Hombron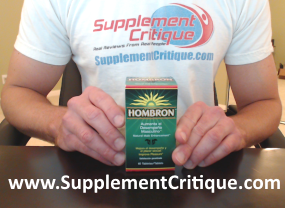 Hombronis a male performance enhancement supplement made by Absolute Nutrition and marketed mainly to Spanish speakers.
Hence the name, which means "Big Strong Man" in Spanish.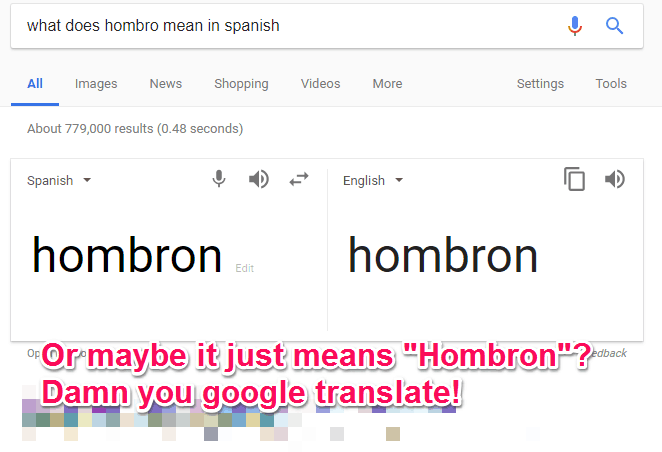 It's sold in the US, and its label is bilingual – English and Spanish.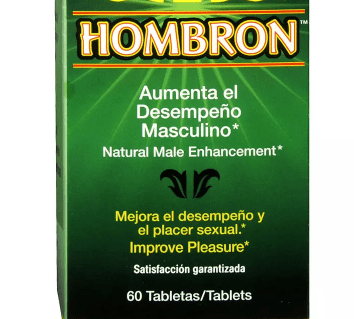 But enough about the marketing, what matters about a supplement is what's in it and whether or not it works.
The angle from which Hombron approaches improving sexual function is general health and hormonal balance.
It's designed to balance hormone levels for greater energy and the subsequent boost in virility that comes along with it.
It's not the kind of product you take once in a while as needed.
It's for daily use, 2 tablets daily, offering more subtle and lasting effects.
The Hombron formula is divided into 3 Blends:
The Virile Blend with herbal aphrodisiacs like Maca, Horny Goat Weed, Tribulus, and Muira Puama.
The Stamina Complex with Ginseng, Stingling Nettles, Astragalus, and Licorice.
The Growth Blend with Oat Straw, L-Arginine, Pumpkin Seed, and Boron.
At first glance, it looks like you could possibly classify Hombron as a testosterone booster.
I mean, it contains a decent amount of Tribulus Terrestris.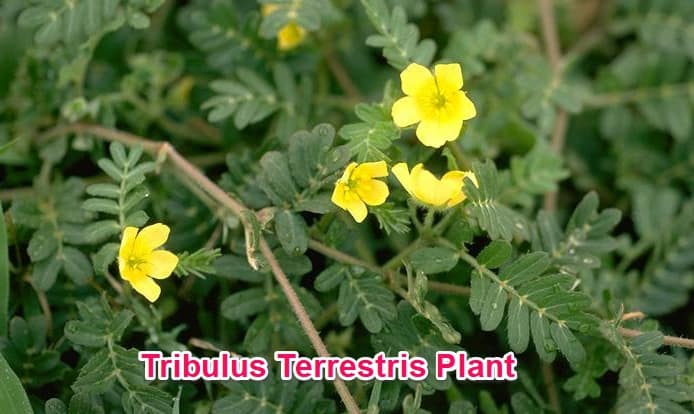 Tribulus Terrestris is a somewhat controversial ingredient, however.
The data is pretty clear, Tribulus Terrestris does NOT increase testosterone. (Source)
With that said, that same research indicates that Tribulus CAN help with libido in both men AND women.
In the end, isn't that all we're REALLY looking for?
I haven't tried Hombron myself, so I'm at the mercy of feedback from guys who have, and the truth is there aren't a lot of customer reviews online.What is there, though, is vaguely positive.
Take these 2 reviews on the Walgreens website with a grain of salt: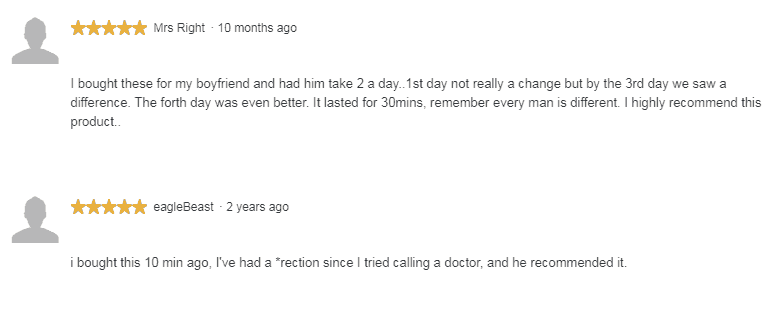 That said, if you're looking for something to take every day for an overall improvement in virility and male health, Hombron may be worth the $20.99 for a months supply on your next trip to Walgreens.
You can also find Hombron on Amazon for the low price of $17.99, here's a link to the official Amazon listing (affiliate link): https://amzn.to/2U6Ceq5

#9 – M Drive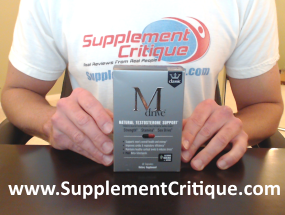 M Drive is really more of a natural testosterone booster, but it belongs in this list because the mechanism by which it raises your T levels can lead ultimately to significant sexual performance improvements.
At least in theory, anyways.
This product has been around a long time.In fact, the manufacturer has taken to calling it M Drive Classic due to the fact that they've expanded the line to include additional products, like M Drive Prime and M Drive Elite.I take this as a good sign that this product and Dreambrands, the company behind it, have stood the test of time – no easy feat in the dietary supplement industry.
M Drive is marketed to guys who've reached that age where they begin to notice the effects of declining testosterone – effects that include a certain sluggishness and drop in libido and virility.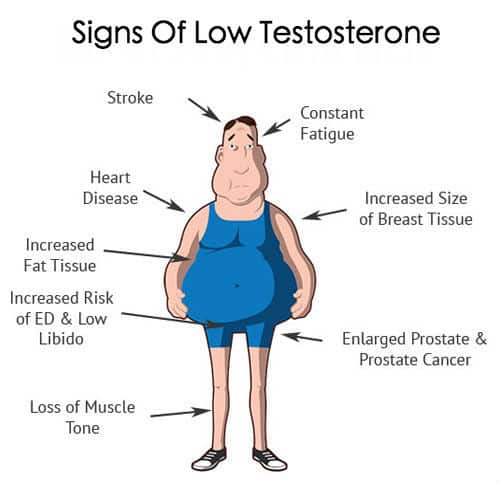 By taking M Drive regularly, you'll start to get back some of that lost drive and stamina, making you feel like your old self again.
The M Drive Formula leans heavily on their two main ingredients: Codyceps Extract and KSM-66, a proprietary brand of Ashwagandha Root Extract.
Cordycepshas been shown to increase testosterone production in mice. (Source)
KSM-66 (Ashwagandha) has been shown in studiesto significantly increase testosterone levels and to improve sexual performance. (Source)
The M Drive formula also provides Vitamins B and D, Maca Root, Tongkat Ali, and Ginseng – all for better energy, performance, and drive.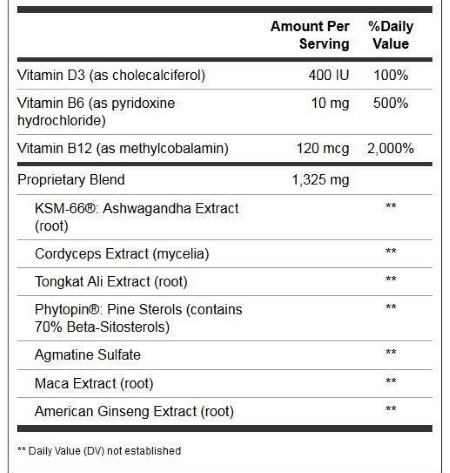 If your needs in a supplement are a little more general – you want to improve sexual performance but you could also benefit from an overall boost in drive, stamina, and energy, check your Walgreens for M Drive. My store was selling the 60-count box (one month supply) for $39.50.
Amazon also sells the original M Drive for $45.95, here's a link to the official M Drive Amazon listing (affiliate link): https://amzn.to/2UawV9d

#10 – VirMAX T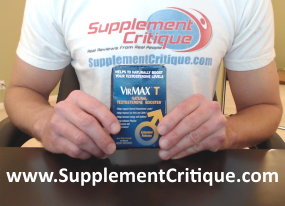 In addition to the 8 Hour formula, Walgreens also carries a testosterone boosting product from VirMAX called VirMAX T.
By supporting natural testosterone levels, it ensures that you'll have increased energy and endurance along with that boosted libido and stronger erection.
The VirMAX T formula starts off with a Magnesium and Zinc mineral combination, both of which are crucial to the chemical reaction in the body that produces testosterone.
The rest of the formula is a proprietary blend of several herbs known or believed to improve testosterone levels through various mechanisms.
For example, you'll find:
Where VirMAX 8 Hour puts its focus directly on libido and improving erections with nitric oxide boosting L-Arginine, VirAX T uses the pathway of increased testosterone, with a few added aphrodisiacs to attempt to achieve the same goal.
Read our complete VirMAX T review here: https://www.supplementcritique.com/virmax-t-review/
For my money, if you're only concerned with sex drive and erections, go with the VirMAX 8 Hour.But if you want more energy and virility overall, with a perhaps less pronounced yet still noticeable direct improvement in sexual performance, the VirMAX T is the better choice.
You can pick up a 30 day supply of VirMAX T at Walgreens for $20.99.
Amazon also sells Virmax T, here's a link to the official listing
(affiliate link): https://amzn.to/2HDJP9Q

Bonus Enhancement Selections for Women
My wife sometimes jokes about how I never review any products for the ladies, so while I was at Walgreens and "in the neighborhood", I did take note of a couple products made explicitly to increase female pleasure and enhance a woman's overall experience.
Here are the two that caught my eye.

#1 – Lifestyles Excite Female Sexual Stimulating Gel
This product is made to maximize a woman's pleasure when used in conjunction with sexual activity.It's a clear, scientifically formulated, gel that creates a warm, tingling sensation when applied using the recommended massage techniques.
As it's a topical formula, it doesn't use herbal aphrodisiacs to boost libido.
It mainly uses the warming, tingling feeling to produce an arousal state.
The ingredients to note are Menthol which produces the warm sensation, and L-Arginine which will increase blood flow in the area of contact.
The increased blood flow will work with the warming to produce the tingling feeling.
It will also increase sensitivity for better arousal and more intense orgasms.
Lifestyles Excite Female Sexual Stimulating Gel is compatible with latex condoms, meaning it's perfectly fine to use them together, and you will be protected.
Customer feedback on Lifestyles Stimulating Gel is extremely mixed,leading us to believe this is definitely a case where people either love it or hate it.
On the one hand, you've got Mike saying this: "This stuff is awesome!
My wife loves it and swears by it.
We nearly ran out the other day and she nearly had a fit!"
On the other hand, there's Kathleen who says: "It would have been the same if I had used Vicks Vapo Rub.
Ouch, talk about feeling the burn!
Can I give it zero stars?"
That actually seems to be a running theme.
Lots of women seemed to
say the burning was too much
.
If you're game, you can pick up the 20 application pump applicator for $9.49 at Walgreens.
You can also find Excite on Amazon, here's a link to the official listing (affiliate link): https://amzn.to/2HDKOH4

#2 – Wet Platinum wOw Female Arousal Serum
Wet Platinum wOw Female Arousal Serum works in much the same way as the Lifestyles product.
This one is a water and silicone based gel that you also massage in to the genitals, creating a pleasurably warming sensation.
Instructions recommend that you massage a pea size amount of the gel into the area, allowing for about 5 minutes to go by before expecting to feel the warmth, and possibly the tingling.
The feeling is said to last about 45 minutes.
If this is the case, it may be longer than the Lifestyles brand lasts, as that was one of the more frequent complaints .
As far as ingredients go, the active warming ingredient in Wet Platinum wOw Female Arousal Serum is Peppermint, with the rest of the formula devoted to creating the smooth, slippery gel delivery mechanism.
Wet Platinum wOw Female Arousal Serum can be used with latex condoms, and will not interfere with their effectiveness.
As far as customer feedback is concerned, I found far fewer reviews for Wet Platinum wOw Female Arousal Serum than for the Lifestyles product, but within that smaller sample, the consensus was more positive.
Of about 10 reviews, only one was negative, saying it just didn't work, but this positive review (5 stars) sums it up for several of the others:
"Since every woman's clitoral response varies, I will share that this product is excellent for after "the change of life," when the libido is dormant.
I use wOw for self pleasuring, and it gets me where I need to go in less time than it usually does.
I apply it directly and pleasure away.
I have tried many other similar products, and was very disappointed. wOw comes in a small tube, and a "dap will do ya".
Wet Platinum wOw Female Arousal Serum comes in a small tube and costs $25.99 at Walgreens.
Finally, Amazon also sells it for less than $12, here's a link to the official listing (affiliate link): https://amzn.to/2Wicq7T
Additional References
https://www.ncbi.nlm.nih.gov/pmc/articles/PMC3326875/
https://www.ncbi.nlm.nih.gov/pmc/articles/PMC2996571/
https://www.ncbi.nlm.nih.gov/pmc/articles/PMC3909570/
https://www.ncbi.nlm.nih.gov/pmc/articles/PMC3551978/
https://www.ncbi.nlm.nih.gov/pmc/articles/PMC3163612/
https://www.ncbi.nlm.nih.gov/pubmed/2657105
https://www.ncbi.nlm.nih.gov/pubmed/9649257
How People Found This Review:
and viril x walmart
Want To REALLY Get Bigger?

Click Here To See Products That WORK!
Ask A Question
User Questions and Answers
No Questions Have Been Answered For This Article.