Meratrim Review – 1 HUGE Reason to Try It
By:
Rob Miller
Fact Checked On: 5-5-2018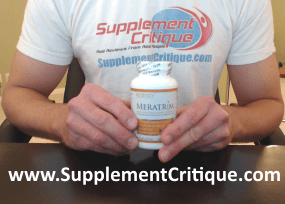 The other day while I was looking through all the weight loss supplements available at Walmart for this article, one in particular caught my eye. It's called Meratrim, and may just be the hottest new thing in scientifically backed weight loss products.
Let's back up for a second and talk about the fact that there's a bunch of junk out there claiming to be able to help you lose weight, and all the while Americans are getting fatter. Something just doesn't add up.
Now obviously, a supplement can't do it alone.

A person has to commit to the process and stick with it, and that can be extremely difficult for any number of reasons.

But the fact is using a supplement can help, if for no other reason than to spark motivation.
Then comes the problem of figuring out which supplement to use in your particular case, and that's where this review comes in. We'll break down and discuss what's in Meratrim, what we know about those ingredients, how people using it feel about it, and ultimately whether or not it's a good value.
What is Meratrim?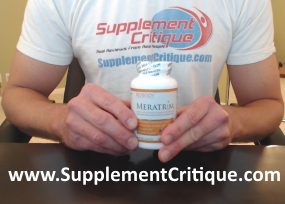 Meratrim is a stimulant-free proprietary weight loss ingredient, with clinically proven results.It's made by a company called InterHealth Nutraceuticalsthat researches and develops supplement ingredients.

Meratrim itself is not a specific product.

It's an ingredient sold to manufacturers to use in their products.

In the case of Meratrim, most of these manufacturers have chosen to use the name in their product names.

So for instance, some of the more popular name brands are:
Meratrim 1234
Ultra Botanicals Meratrim
and the one we're focusing on, Re-Body Meratrim Fruit and Flower Slimming Formula.
They call it the "Fruit and Flower Formula" because its two active ingredients include a fruit and a flower (both of which we'll talk about in more depth in the ingredients section).
It's important to note that Meratrim contains no stimulants.This is pretty unique for weight loss supplements.

They tend to use stimulants because they provide energy, appetite suppression, and a metabolism boost – all key components to weight loss.
But some people don't want stimulants, or don't do well with them, so they need other options.

With clinical studies backing up the notion that this stuff actually works, Meratrim may be one of the few viable stimulant-free options.
Meratrim Ingredients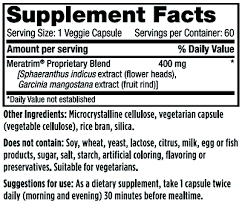 The Meratrim proprietary blend consists of only two active ingredients totaling 400 mg per serving.Sphaeranthus Indicus Extract and Garcinia Mangostana Extract are the two ingredients.

You've probably never heard of them before. (Garcinia Mangostana sounds an awful lot like Garcinia Cambogia, but they are very different in how they affect weight loss).

So let's discuss what they are and what they can do.
Sphaeranthus Indicus is the "Flower" in the "Fruit and Flower Formula".

It's also known as the East Globe Indian Thistle, and it's been used in Ayurvedic medicinal practice for thousands of years.

Independent research has been sparse so far, but it is believed that it may have promise for the treatment of allergies and boosting testosterone, and even as a potential anti-cancer herbal compound.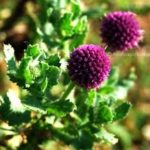 On its own, there is next to no information about how Sphaeranthus Indicus can help with weight reduction, and even more significant is the fact that the research that has been conducted in rats would indicate the need for a much higher dose than what you'll find in Meratrim.
Garcinia Mangostana is the Fruit in the "Fruit and Flower Formula".

You may have heard of it under the name Mangosteen. It's becoming popular as a healthy choice in juices, but the evidence backing it up is pretty scant, and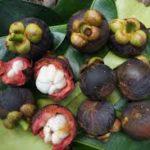 what there is doesn't even relate to weight loss at all.

It's believed to have a number of benefits for several issues, like Diarrhea, Eczema, and Menstrual Disorders, but WebMDdoesn't mention a connection to weight loss at all.

There is plenty of online talk about how Mangosteen helps suppress appetite and burn fat, but these assertions do not seem to be backed up by science.
But How Do the 2 Ingredients Work Together?
Individually, it's difficult to imagine that Sphaeranthus Indicus and Garcinia Mangostana could induce weight loss.

But in Meratrim, they're used together, each contributing but in the end forming a synergistic situation whereby increased weight loss is enabled.
It is said that Meratrim affects several aspects along the process of fat cell formation, retention, and breakdown, and that continued use will lead to significant weight loss, including in the waist and hips.
Clinical Studies
The biggest buzz surrounding Meratrim is that according to their data sheet, it's been clinical tested in 3 randomized, double-blind, placebo controlled studies.

Apparently, the studies have shown results such as:
11 pounds lost in 8 weeks.
4 times more effective than diet and exercise alone.
You can view a combined summary of two of the studies here.
Basically what they did was put 100 overweight and obese people on 2000 calorie a day diet and had them engage in walking for exercise 30 minutes a day, 5 days a week.

Half of the participants took 2 Meratrim pills a day for a total of 800 mg of the formulation, while the other half took 2 visually identical placebo pills.

At the end of 8 weeks, the group taking Meratrim had lost a statically significant amount more than the group taking the placebo.3.4 times more to be precise, and that worked out to 11 pounds during that 8 weeks.
It should also be noted that no major side effects were reported by either group, and any minor effects were reported equally by the active and control groups.
Meratrim Customer Reviews
Re-Body Meratrim Fruit and Flower Slimming Formula is sold at Amazon.com and GNC, along with several other online retailers.

It appears to be one of the most popular Meratrim brands, and has a lot of customer feedback – over 300 reviews – on Amazon.com.
And here's the trouble.

Of the 303 customer reviews posted to the Re-Body Meratrim product page on Amazon.com, a full 37% received only 1-Star. Ouch! Add the 2-Star reviews and you're all the way up to 49%, which doesn't leave much for the positive reviews.
Looking at a few examples, a pattern of simple disappointment emerges:




There are some 5-Star reviews, but an interesting thing to note is that most of them talk more about other weight loss efforts besides the taking of Meratrim.Take this one for example:

Of course you will lose weight if you "eat healthy, move your butt, and drink lots of water" but is that really Meratrim providing the benefits… or the lifestyle habits?
Where to Buy
As we noted, Meratrim is an ingredient more than a specific product, but there are specific products containing Meratrim that are available for purchase.
The one we've been focusing on in this review is called Re-Body Meratrim Fruit and Flower Compound, and it's sold at GNC and Amazon. GNC sells a one month supply of 60 capsules for $31.99.You can get it cheaper at Amazon where the same bottle sells for $28.80 with free shipping.
There's also Meratrim 1234 that you can pick up at Walmart.A one month supply there costs $18.88.
As far as money back guarantees go, you'd have to check with your particular product and/or retailer.
Meratrim Pros and Cons
Advantages of Meratrim
It's effectiveness and safety are backed up by multiple double-blind, placebo controlled studies.
It's pretty widely available and also pretty cheap.
Disadvantages of Meratrim
The customer feedback on Meratrim from customers that have used the Re-Body brand is really overwhelmingly awful.
Meratrim – The Bottom Line
This is a tough call.On the one hand, you've got clinical studies demonstrating that among two groups both following the same exercise and diet program, those taking Meratrim's proprietary blend lost significantly more weight.This would seem to prove that it works.
On the other hand, Amazon customers who've actually used the product in real world situations, say it doesn't work.
It could be that the version sold on Amazon is just no good, but it's difficult to say that's the case since Meratrim is the only ingredient on the label, so it can't be that there's something else interfering with its effectiveness.
The difference can't be accounted for by dosing instructions either.

The Re-Body Meratrim label instructs the user to take 1 capsule 30 minutes before breakfast and another 30 minutes before dinner. This is exactly the protocol used in the clinical studies as well.
So where does that leave us, and what are we to believe?

Since there are several Meratrim product options, some of them quite inexpensive, I'd have to say that if you're looking for a non-stimulant weight loss supplement, the clinical studies alone make it worth giving it a shot.
Have You Used Meratrim?

Leave Your Review Below!
Top 3 Weight LossAffiliate Disclosure
Instant Knockout is actually a new fat burning supplement I just came across, and got great results.
LeanBean Female Fat Burner is the BEST fat burner for women we\'ve ever tested.

Read our review here.
Biohacks your body into instant ketosis to burn fat instead of carbs.

Weight loss, energy, focus, anti-inflammatory, anti-aging.
Ask A Question
User Questions and Answers
No Questions Have Been Answered For This Article.