M-Drive Elite Review – Does it Work?
By:
Rob Miller
Fact Checked On: 5-26-2015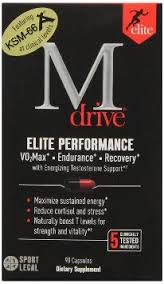 M-Drive Elite Overview
M-Drive Elite is an updated version of DreamBrands' popular original M-Drive formula.

It's a natural testosterone booster that also focuses on stimulant-free energy to keep you going and motivated throughout the day to reach and exceed your sexual and athletic performance goals.

They took nothing away from the original formula.

They simply added some additional natural components to make an already good product even better.
Geared toward highly active, athletic men as they age, M-Drive Elite focuses in on a very specific group of potential customers.

They combine a significant testosterone increase with ingredients to maximize your body's use of it as well as natural energy and muscle endurance.

The end result claims to be the total package for the seriously athletic man as he moves through his natural stages of life.
M-Drive Elite Ingredients and How They Work
The stars of the M-Drive Elite formula Re the 5 clinically tested sports performance ingredients:
KSM-66 (Ashwagandha) which improves lasting energy for both athletic and sexual performance, while also focusing on reducing mental stress.
Testofen which can increase free testosterone for better overall performance.
L-OptiZinc which is vital for all sorts of body and brain functions, including the production of testosterone.
Selenium to support cell health and immune function which leads to better muscle recovery.
Chromax which can help reduce body fat and preserve lean muscle mass by improving energy, promoting free testosterone levels, and reducing body fat.
These are all in addition to the original M-Driveingredients which include Cordyceps, D and B Vitamins, Ginseng, Maca Root, Damiana, and Bioperine.
Instructions are to take 3 M-Drive Elite capsules in the morning with food.
M-Drive Elite Pros and Cons
Advantages of M-Drive Elite
The ingredients are all natural and stimulant-free.
In spite of being stimulant-free, M-Drive Elite provides all-day energy.
M-Drive Elite reviews from customers are overwhelmingly positive, with most talking about increased energy and feelings of overall well-bing.
Disadvantages of M-Drive Elite
It can be expensive depending on where you look.
The marketing is a little confusing, going from talking about older men to talking about any elite athlete.
Where to Buy
You can purchase M-Drive Elite online through a number of different websites, including its official website and Amazon.

Both options charge about $60 for a month's supply.
Conclusion
It's hard to argue with all the positive reviews for this stuff.The only real negative I see is a bit of an identity crisis.

On the one hand, M-Drive Elite positions itself for the elite, peak-performance athlete.

Then it turns around and talks about aging and decreasing testosterone levels.

They're probably just trying not to discourage anyone from using their product, but it ends up leading to a little confusion.

But in the end, it's all about whether or not M-Drive Elite works, and according to the vast majority of customer reviews, it does.
Have You Used M-Drive Elite?

Leave Your Review Below!
Top 3 Testosterone BoostersAffiliate Disclosure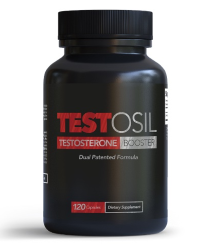 Testosil is the most effective testosterone boosting supplement on the market that I've tested.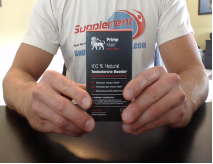 Prime Male is another very effective testosterone booster that uses clinically proven ingredients.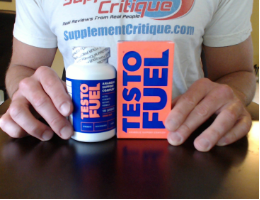 Testofuel is a VERY popular testosterone booster that contains ingredients to help older men.
Check Out My Top Choice For T Boosters - Testofuel

Click Here To Read My Review
Ask A Question
User Questions and Answers
---

Is it safe to combine protein shakes with M Drive? -Mike

Yes, there shouldn't be any interactions.- Rob
Was this question helpful to you?
3 out of 3 people found this question helpful.
ASK A NEW QUESTION
---

Unfortunately I have a history of seizures. And when I say history, I mean one 7yrs ago. despite this single occurrence, I'm often discouraged about taking pre-workout supplements. does this product have warnings about consumers with seizure history? -Kevin

None of the ingredients are known to cause seizures, but you should check with your doctor before starting any new supplement, in case they are aware of any contraindications with your condition or any medications you take.- Rob
Was this question helpful to you?

ASK A NEW QUESTION
---

I'm 48 years old, workout 4 times a week and have an enlarged prostate. Is it safe to take M Drive Elite performance? -Michael

Because of your condition, you should check with your doctor before taking any kind of supplement, just to make sure there are no contraindications.- Rob
Was this question helpful to you?

ASK A NEW QUESTION