Anabol X1 Review – Should You Use It?
By:
Rob Miller
Fact Checked On: 5-28-2015
Anabol X1 Overview
We talk a lot about free trial supplements and scams around here. And there's good reason. They're everywhere.

Even if you're new to the supplement world, you've probably seen at least a few already.

They use big flashy marketing and make incredible-sounding promises.

They even tell you you can try it for free. But beware.

There's a reason for the old saying "if it sounds too good to be true, it probably is."
Anabol X1is a testosterone building supplement that came across our radar recently.

It promises to boost your sagging testosterone levels and provide all the benefits that come along with that, which include:
Fat reduction (especially belly fat).
Greater endurance.
Mood enhancement.
Improved well-being.
Lean muscle gains.
Improved sexual performance.
Anabol X1 is not alone in making those promises, not by a long shot.

But is there anything in the formula to make those promises a reality.
Anabol X1 Ingredients and How They Work
As is the case with most free trial supplements, the Anabol X1 formula is proprietary, which means they tell you the components, but don't tell you how much of each they use.

In Anabol X1, a total dose is 800 mg divided up among:
Tribulus Terrestris which is said to increase testosterone through the mechanism of Luteinizing Hormone.

It signals the pituitary gland to release an increased amount of LH, which then signals the testes to produce and release more testosterone.
Chrysin which which helps burn stored fat.
Diindoylmethane (DIM) which boosts athletic performance with increased endurance.
Eurycoma Longifolia which increases free testosterone by reducing free SHBG which binds itself to testosterone, making it unavailable for use.
Gamma Oryzanol which reduces cholesterol levels and boosts athletic performance.
The recommended serving is 2 capsules a day, taken any time.
Where to Buy
Anabol X1 is available online through some of their several affiliate websites.

They each present themselves as review sites, but really they're just gateways to the "free trial" offer.

Once you indicate you want a free bottle, it takes you to an order form where you enter your credit card information.

If you look real hard, you'll find the terms and conditions where they explain how you have to opt out if you don't want to keep being charged for the stuff.

If you don't opt out within 14 days, you'll be signed up to pay each month until you finally cancel.

One thing to note about Anabol X1 is that several of their review sites send you to a different product altoghter.

This is a real good sign that the seriousness of this supplement is very lacking.

To its marketers, it's basically interchangeable with a host of other similar supplements.
Anabol X1 Pros and Cons
Advantages of Anabol X1
The ingredients are all natural.
Disadvantages of Anabol X1
It uses false promises, shady marketing and billing practices in order to charge your credit card over and over each month.
Conclusion
Like most free trial supplements, my very strong opinion is that you should just stay away.
Have You Used Anabol X1?

Leave Your Review Below!
Top 3 Testosterone BoostersAffiliate Disclosure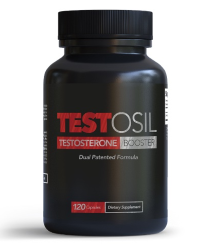 Testosil is the most effective testosterone boosting supplement on the market that I've tested.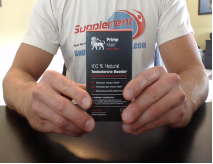 Prime Male is another very effective testosterone booster that uses clinically proven ingredients.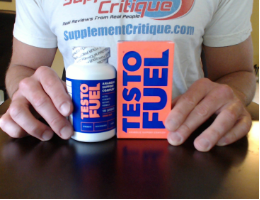 Testofuel is a VERY popular testosterone booster that contains ingredients to help older men.
Check Out My Top Choice For T Boosters - Testofuel

Click Here To Read My Review
Ask A Question
User Questions and Answers
---

Is it ok to take this if I am sensitive to caffeine? -Chris

There is no caffeine listed with the ingredients, so you should be fine.- Rob
Was this question helpful to you?

ASK A NEW QUESTION