Nugenix Alternatives: 5 Cheaper (and better) Substitutes
Fact Checked On: 8-4-2021 By: Rob Miller
Walk into any GNC today and you'll see a section that looks dedicated to one line of supplements: Nugenix.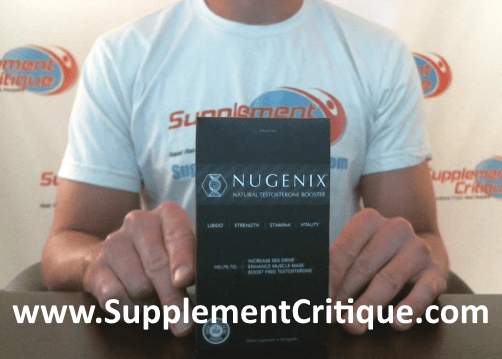 Nugenix is probably one of the most well-known brands of testosterone boosters on the market in 2020, and for good reason.
They spend an absolute fortune on TV and Radio Ads like this one featuring former MLB star Frank "The Tank" Thomas:
The commercials themselves are a bit cringe-worthy, but they definitely get the job done.
Nugenix also happens to be one of the most expensive testosterone boosters on the market.
As of February 2019, here's the average retail price for each line of Nugenix:
Ultimate Testosterone: $85
Maxx: $169.99
Original: $57.99
With prices like these, it's no wonder people are searching for something cheaper.
So, is there a Nugenix alternative that works just as well, but for a fraction of the price?
The simple answer to that is a definitive yes.
Top 5 Nugenix Alternatives For 2020
#1 – D-ASpartic Acid and Fenugreek
#2 – DHEA
#3 – Tribulus Terrestris
#4 – ZMA
#5 – Fenugreek
Scroll below to learn more about each.
#1 – D-Aspartic Acid And Fenugreek
You'll often find D-Aspartic Acid in a wide range of over-hyped testosterone boosters, Nugenix included.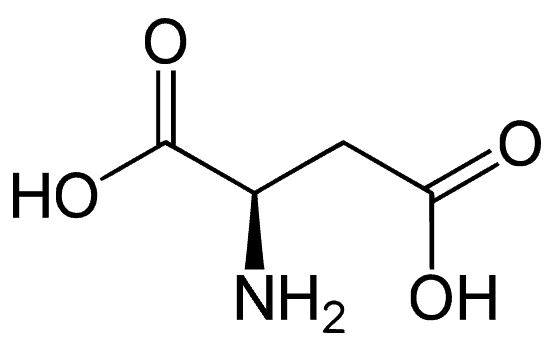 D-Aspartic Acid (D-AA) can increase the release of growth hormone, which in turn leads to an overall increase in testosterone. Source: 1
But is it necessary to pay top dollar for it? Not by a long shot.
There are several well known brands of D-AA on Amazon, all of which may give you similar results.
Here's just a couple:
Another one of the most popular ingredients that you'll find in nearly all of the Nugenix testosterone booster product line is a compound called "Testofen".
Made by a company called Gencor, Testofen claims to have numerous health benefits, including:
An increased sex drive
Increased energy levels
Lowered body fat composition
This all sounds great until you learn the truth about what Testofen is: Fenugreek extract.
That's right, this ingredient is simply a derivative of fenugreek seeds.
The jury is still out on it's effectiveness at increase free and total testosterone, but there is some clinical evidence to support it. See sources 2, 3, and 4
With all that said, there are much cheaper alternatives to getting your Fenugreek fill.
For example, on Amazon you'll find several very reputable brands of Fenugreek available for as little as $7 a bottle!
Here's just a few notable brands:
The stuff is high quality too, and will give you nearly identical results to what you would get with Nugenix.
#2 – DHEA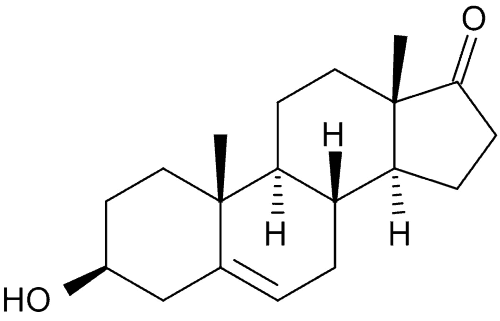 This particular ingredient is actually one you will not find in any of the Nugenix line of supplements, which is a bit surprising.
Just like with most herbal ingredients that claim to support increased testosterone levels, the science is still a bit inconclusive.
On the one hand, one study noted that ingestion of 50 mg of DHEA resulted in a statistically significant increase in serum androstenedione concentrations after just 2 weeks. Source: 5
However, a completely different study found that acute DHEA administration found no correlation with increased testosterone levels. Source: 6
With all of this said, I have personally used DHEA supplements myself, and have noticed significant overall benefits.
While taking DHEA for a period of 4 weeks, I noted:
Better sleep quality
Increased sexual function
An overall increase in positive mood
This isn't surprising, considering 2 out of the 3 benefits listed above were reported by WebMD. Source: 7
Just like with the other Nugenix alternatives on this page, you can find DHEA supplements way cheaper on Amazon.
Some of the more reputable brands include:
Natrol DHEA (300 capsules – 25 mg per capsule) – $16.19
Life Extension DHEA (60 capsules – 50 mg per capsule) – $22.33
#3 – Tribulus Terrestris
Tribulus terrestris has been a supplement used to increase testosterone levels for centuries—which you might have guessed, given its Latin name.
It's a naturally-growing plant, which does provide a lot of great benefits without the worries you may have with a chemical alternative.
The tribulus terrestris plant is grown in the Mediterranean area, produces sweet fruit, and is covered with spiny vines (giving it its second name, the puncture vine). Source: 8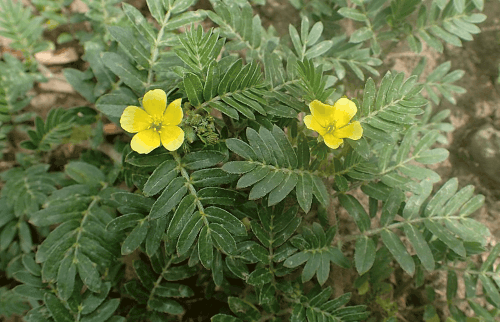 However, even though it's natural, it does come with certain side effects.
If you're taking tribulus terrestris, you should definitely watch out for the following:
Insomnia or trouble sleeping
Nausea or an upset stomach
And, excessive hair growth.
However, few people feel these side effects, and the benefits are considered by many to outweigh the cons!
When I personally took tribulus terrestris supplements myself, I took them for about six weeks. As I got to the end of the first month, I began to notice the following amazing benefits:
Great nights of sleep (yes, I actually slept better with this supplement!)
General happiness and positivity
A feeling of strength (although I wasn't working out)
And, my sexual function was off the charts.
If you want to find this great alternative to Nugenix online, a great first place to go is Amazon.
Here are a few brands to search for:
BulkSupplements Tribulus Terrestris Powder (500 grams) – $20.96
Nobi Nutrition Premium Testosterone Booster (90 capsules) – $18.99
Now Sports Nutrition Tribulus Terrestris Double Strength (180 capsules) – $17.26
#4 – ZMA

Zinc magnesium aspartate—it's a supplement that's very popular among athletes, and for good reason.
When I took this supplement over the course of a month, I saw:
Boosted muscle strength
Improved endurance and recovery
And, fantastic sleep quality
The fact that this is just three naturally-occurring minerals used in conjunction with each other gives this supplement less the feel of a medicine and more the feel of a vitamin.
And, since its side effects are quite minimal, that's what it feels like during the entire time you're taking it!
Providing 270% of the recommended daily intake of zinc, 110% of the recommended daily intake of magnesium aspartate, and throwing in a whopping 650% of the fantastic vitamin B6 for additional glow and strength—this supplement truly helps you do what even the best of diets never truly could.
Your muscle growth will be off the charts with the help of this fantastic supplement. Source: 9
As per usual, the cost of this drug is way less if you search on popular online retailers.
Here are a few great brands to look out for:
Nutricost ZMA, Non-GM and Gluten Free (180 Capsules) – $20.95
Staunch ZMA (90 Capsules) – $20.00
Optimum Nutrition ZMA for Muscle Recovery and Endurance – $18.44
#5 – Fenugreek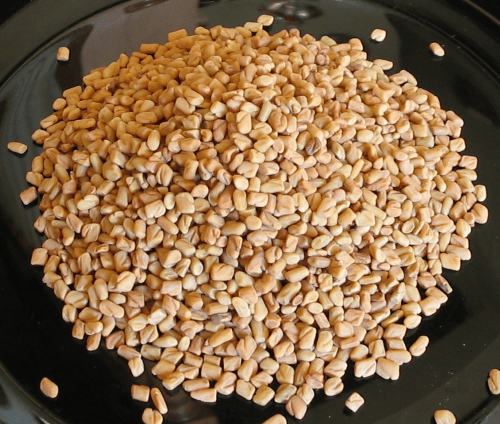 Coming in as the last in our list but certainly not the least, Fenugreek is a powerful way to make sure that your hormones are doing all of the jobs you want them to be doing!
Along with being able to lower blood sugar levels in people with diabetes — which, itself, would affect your hormones in a very beneficial way — fenugreek is also simply known as a delicious herb used in lots of Indian food dishes. Source: 10
Would you feel weird eating food to optimize your health? No, of course not!
Fenugreek is an incredible, ultra-natural way to make sure your body's acting just the way you'd want it to do.
It's got a very nice, subtle, sweet-and-spicy taste—so, when I began to take it as a supplement, it almost felt like a little treat instead of just a healthy supplement.
When I began to see the benefits as well I was almost blown away!
Here are just a few of the benefits I was able to track while I was taking Fenugreek:
I was more regular, digestively speaking (Fenugreek packs a fibrous punch!)
Picking up heavy objects got much easier, and my muscled appeared way more toned
My libido went through the roof!
Maybe this was placebo, but food just started to taste better—I think my taste buds got more sensitive!
With all of these benefits and virtually no side effects, Fenugreek is a no-brainer way to boost your own testosterone levels, especially when brought in as an alternative to Nugenix.
If you think you'd like to give Fenugreek a try, keep in mind that it'll be way easier and cheaper to find online! Here are a few recommended brands:
Now Supplements, Fenugreek 500 mg (100 capsules) – $4.95
Anthony's Organic Fenugreek seeds (2 lbs) – $11.98
FenuTrax Fenugreek Seed Extract (2 month supply) – $27.99
Conclusion
As you can see, getting a great deal on a Nugenix alternative doesn't have to be difficult.
By knowing what different supplements do and making the choice to be more adventurous with your research, you can see great results—without making the huge investment.
Supplements are often just as good for the earth as they are for you, as they often depend on natural ingredients made in simple processes instead of huge, complex chemical distillations.
If you're looking for a way to make sure your testosterone's doing what it should be doing in your body, then look no further: from Fenugreek to ZMA, there's sure to be a supplement that's right for you.
Don't take the easy, expensive, chemical route and just go for Nugenix!
Try out any of the supplements discussed above, instead, and enjoy deeper sleep, increased sexual function, and muscle toning—all at lower costs, with lower risks.
Top 3 Testosterone BoostersAffiliate Disclosure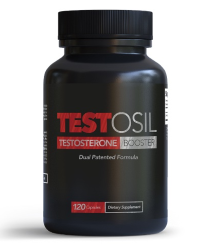 Testosil is the most effective testosterone boosting supplement on the market that I've tested.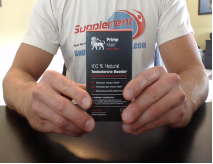 Prime Male is another very effective testosterone booster that uses clinically proven ingredients.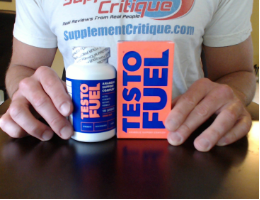 Testofuel is a VERY popular testosterone booster that contains ingredients to help older men.
Ask A Question
User Questions and Answers
No Questions Have Been Answered For This Article.