LFI Labs Boost Burn Fat Burner Review
By:
Rob Miller
Fact Checked On: 2-24-2019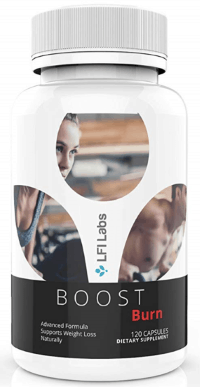 Burning fat is a lot of hard work.

From strict diets to tough workouts, weight loss is not exactly something you can achieve easily.

This is why any form of help you can find can be great in getting closer to your goals.
While fat burners are often good, it feels like there's just too many to choose from sometimes.

However, we picked out something that seems to be getting quite a bit of attention lately, it claims to help you BOOST your fat burning efforts.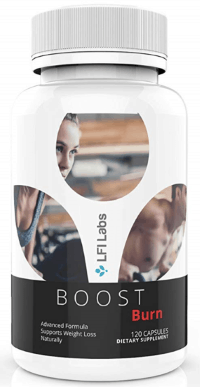 The Boost Burn Fat Burner wants to help you lose weight by using a lot of natural ingredients.

And apparently, it isn't just about burning fat, the producers also want you to have a generally healthy lifestyle as well.
Is the Boost Burn Fat Burner really any good or just hype?
Read our Boost Burn Fat Burner review to find out!
Related Article: Check Out Our Top 3 Fat Burner Choices Here
About Boost Burn Fat Burner
Boost Burn fat burner is sold by LFI Labs.

They claim that their fat burner is capable of blocking carbs, improving cardiovascular performance, and supporting heart health. They also claim to help boost workout performance for quicker results.
Here are a few key points to know before we kick off properly:
Too many ingredients. For a capsule supplement, that's not ideal.
Prop blend. Prop blends are always bad for transparency.
Natural tag. It insists on guaranteeing "natural" everything.

Which is great.
Boost Burn Fat Burner Ingredients
Boost Burn Fat Burner has 28 ingredients including the vitamins.

You read that right: 28 freaking ingredients all stuffed inside four small capsules. What could go wrong?

Well the main thing is that the doses are likely very small meaning limited benefits at best.
Vitamin C & B6. Generic additions of good vitamins.

B6 in particular is heavily dosed because the body tends to use a lot of B vitamins during exercise.
Chromium. This small-dosed compound helps improve blood sugar levels which leads to better appetite management.

At 200 mcg, we have a good working dosage.
Gamma-Linoleic Acid. Not really a fat burner, so we're not sure why it's here.

What it is good for is bone health and a bit of an attention boost.
Conjugated Linolenic Acid. Both good for muscle composition and weight loss, but the 50 mg dosage will do next to nothing.
Bladderwrack. Also known as brown seaweed, this plant supplies xanthophyll antioxidant as well as iodine which stimulates the thyroid gland, we still aren't sure it will trigger fat burning.
Choline Bitartrate. A nootropic that improves brain function whilst also supporting normal fat metabolism.

At 500 mg, it's a good addition.
Inositol. It's more of a health ingredient, affecting insulin sensitivity.

In the long term, it could possibly help with appetite management, but we want something that works NOW.
Gymnema sylvestre. An ingredient that works on appetite control and overall weight loss.
Garcinia cambogia. Standardized to 50% Hydroxycitric acids or HCAs which help block carbs from being converted to stored fat.
Carnitine. This is a great fat burner that will not work due to the small dose of 25 mg. To add insult to injury, tartrate is also the weakest form in terms of bioavailability.
Turmeric. There's a lot of health benefits regarding turmeric and its active compound curcumin, but this is more of a health ingredient than a fat burner.
Coenzyme Q10. This is an ingredient that is supposed to prevent the aging of hair follicles, but at 5 mg the amount is laughably small.

Most products make use of at least 50 mg.
Prop Blend, 1,003 mg
On top of the ingredients listed above Boost Burn also includes a secret blend of an additional 12 compounds.

At around 1000mg this means the average dose for each is 100mg.
Kelp powder. This is an appetite suppressant that works like typical fiber.
Spirulina. A health ingredient that's potentially good for the heart.

To be honest this is usually found in super green supplements.
Phenylalanine. More of a nootropic than anything.
Tyrosine. An amino acid that is popular with energy drinks and pre-workout supplements.

It isn't something we'd expect to see in a fat burner.
Methionine. An essential amino acid that has benefits for muscle growth and general health.
Bromelain. A pineapple enzyme that can help the body absorb nutrients faster.
Psyllium. Another fibrous ingredient which could be helpful to the gut, it is similar to Kelp but likely under-dosed.
Uva ursi, Buchu, & Juniper Berry. These are diuretics.

Diuretics help you pee water out more often and in larger quantities.

It helps with losing water weight, not fat.
Cloves, Cinnamon, and Allspice. General health ingredients, but not fat burners.
Cranberry & Grapefruit. Sources of antioxidants.
Boost Burn Fat Burner Formula Analysis
Boost Burn Fat Burner is a bit of a mess unfortunately.

It tries offering the customer everything but in doing so falls short and ends up offering nothing.

We saw this one coming from the start, but it is still staggering to us how many ingredients the makers tried to squeeze in.
Every ingredient in the primary formula is either terribly dosed or just fairy dust.

The only ingredients that are supported by science and included in generous doses are; Choline bitartrate and Inositol.
Then there's the prop blend that we're pretty sure was only added for marketing purposes.

You know, the makers can make all the claims under the sun owing to the fact that Boost Burn Fat Burner has all this 'amazing stuff inside'.
All things considered we don't think it's a good formula.

Even if the price is "cheap," we don't think it is worth buying.
How it could be improved
So let's say someone bought you the Boost Burn Fat Burner, but then you read our Boost Burn Fat Burner review and realize it's pretty useless on its own.

What can you do to improve it?
Here are some suggestions:
Glucomannan. Glucomannan is a type of fiber that helps suppress appetite by gelling after ingesting.

This makes your stomach feel full.
Green Coffee. Green coffee is a bonafide energy source, but also a powerful fat burner for its chlorogenic acids.

Chlorogenic acids spark thermogenesis.
Black pepper. Piperine, the active compound found in black pepper, helps improve absorption of every ingredient.

This still wouldn't solve the problem of low doses in this supplement however.
Serving instructions
4 Capsules daily preferably with meals or as directed by a healthcare professional.
For best results, take 2 capsules with 8 ounces of water before breakfast and again before dinner.
This product should be used in conjunction with a sensible diet and exercise program.
Boost Burn Fat Burner FAQs
Is Boost Burn Fat Burner Safe?
We want to say yes, but with the large number of ingredients included there's arguably more chance of you disagreeing with one of the.

Even if the dosing of each one is small, mixing them all up might do something unexpected.
Does it contain Caffeine?
It has zero caffeine.
How much can you take at once?
They recommend 2 capsules per meal for a maximum of 4 capsules per day.
Is Boost Burn Fat Burner stackable with other supplements?
It needs a lot of stacking, preferably with effective fat burners and appetite suppressants like the ones we suggested.
Boost Burn Fat Burner Customer Reviews
Honest customer reviews can be impossible to come by.

The good thing here is that plenty of people seem to have bought and tried Boost Burn.

As with many fat burners you will get positive and negative comments.
You'll need to bear in mind that many customers may not have used the product whilst exercising and eating right.

And that severely hamper the performance of any fat burner.
Here are some that caught our eye:
One user said:
I had so much energy, it helped me fit into my old pants.
Whilst another bargain hunter remarked:
Great deal for the price, I will be buying more next time.
Unhappy customers made comments you'd expect to see:
It didn't help me lose weight at all.

I didn't feel any extra energy or see any changes whatsoever.
Boost Burn Fat Burner Summary
Pros
Multiple uses. At least one of the ingredients has to be good for you.
Appetite. It might actually help suppress appetite.
Cheap. Some will definitely find this a steal, for better or for worse.
Cons
No focus. 28 ingredients inside 4 capsules.

Crazy.
Poor dosing. Almost every ingredient won't work as advertised.
No burn at all. Much of the formula is made of non-fat burners.
Fairy dusting. Added ingredients just so people will be impressed.
Boost Burn Fat Burner Conclusion
Boost Burn Fat Burner is a hot mess of a supplement.

They used 28 ingredients excluding the other ingredients.

Ironically, the only useful ingredients are compounds to support general wellbeing and are not known for their fat burning capabilities.
They seem to have sprinkled a lot of "fancy" ingredients in there, perhaps they think that fat burner supplements work like multivitamins.

By adding as many ingredients as possible perhaps they believe the results will be better.
Boost Burn Fat Burner doesn't really have any redeeming qualities aside from price.
However, we would recommend you get another fat burner even if you have to spend 50% more if only because you have a better chance of actually buying something worth your money.
Have You Used Boost Burn Fat Burner?

Leave Your Review Below!
Top 3 Female Fat BurnersAffiliate Disclosure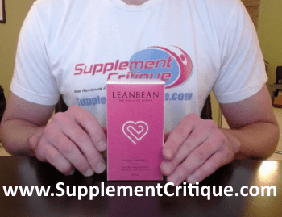 LeanBean Female Fat Burner is the BEST fat burner for women we've ever tested.

Read our review here.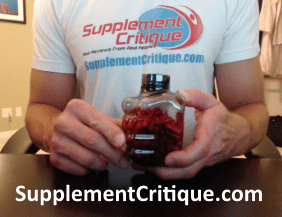 Instant Knockout is actually a new fat burning supplement I just came across, and got great results.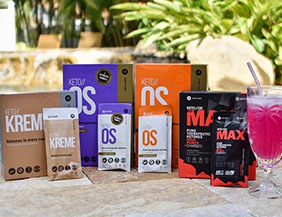 Biohacks your body into instant ketosis to burn fat instead of carbs.

Weight loss, energy, focus, anti-inflammatory, anti-aging.
Ask A Question
User Questions and Answers
No Questions Have Been Answered For This Article.