Olympus Labs Tr3n Review – Should You Use It?
---
Olympus Labs Tr3n Overview
You pronounce it "Tren," but technically its name is Olympus Labs Tr3n.

It uses a prohormone called Trendione as its main ingredient, and boasts that its got the highest quantity available.

Using Olympus Labs Tr3n will increase the strength and size of your muscles, and it will also reduce the unwanted fat that blankets those muscles.

So to summarize, the benefits you get include:
Extreme gains in strength.
Phenomenal gains in size.
Fuller muscles.
Effective fat burning
Dry, hard muscles.
Olympus Labs Tr3n Ingredients and How The Work
The Olympus Labs Tr3n formula contains one active ingredient: Estra-4, 9, 11-Triene-3, 17-dione (otherwise known as Trendione).

What's so special about this product is the amount.

Most pills containing Trendione have up to 10 mg, but Olympus Labs Tr3n uses 30 mg of Trendione, so it's 3 times as powerful as its competitors.
As a prohormone, what it does is convert to Trenbolone and allow you to amp up your cycle with pumps, strength, muscle gain and fat loss.

It's recommended that if you're in a cutting cycle, you stack Olympus Labs Tr3nwith Olympus Labs Ep15tane, and if you're in a bulking phase, stack it with Olympus Labs Stenabol.

It works well in both situations.
The recommended dose is 1 capsule taken twice a day with food.

As with most prohormones of its kind, it is recommended that Olympus Labs Tr3n only be taken by healthy adult males over the age of 21, and that you follow standard Post Cycle Therapy protocols to return hormone production back to normal when you're through with your cycle.
Olympus Labs Tr3n Pros and Cons
Advantages of Olympus Labs Tr3n
It's got more Trendione than its competitors.
It stacks well for both cutting and bulking cycles.
There are several positive Olympus Labs Tr3n reviews from customers who've used it.
Disadvantages of Olympus Labs Tr3n
Most successful users seem to use double or more than the recommended dose in order to get the great results they want.
Using a double dose makes Olympus Labs Tr3n get pretty expensive.
Where to Buy
You can purchase Olympus Labs Tr3n at the Olympus Labs website or other online retailers.

I've seen prices range from $43 to $70, so you'll want to shop around for your best deal.
Conclusion
If you want to go with prohormones, you can get good results from an effective stack.There are a few things to remember, though.

With a product like Olympus Labs Tr3n, you are affecting your hormone balance, and you'll need to do post cycle therapy.

But if you know what you're doing, you can get great results with Olympus Labs Tr3n.
Have You Used Olympus Labs Tr3n?

Leave Your Review Below!
Top 3 Body BuildingAffiliate Disclosure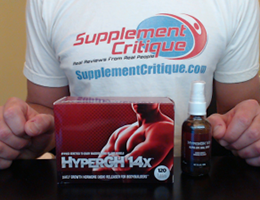 HyperGH 14X is a potent HGH releaser which works great for bodybuilding.

Read more in our review.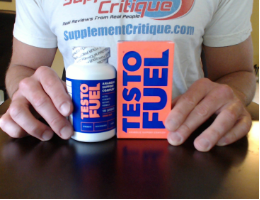 Testofuel is the most effective testosterone boosting supplement on the market that ive tested.

Read my review to learn more.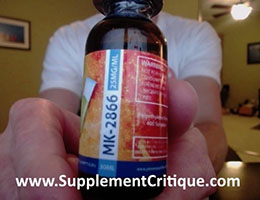 Ostarine is the poster boy for SARMS, and will promote lean muscle tissue growth dramatically.
How People Found This Review:
and olympus labs tr3n, and olympus labs reviews, and tr3n reviews
Ask A Question
User Questions and Answers
No Questions Have Been Answered For This Article.