Omega Sports T-Force Review – Something Different?
By:
Rob Miller
Fact Checked On: 9-14-2014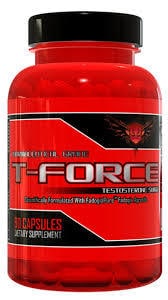 Omega Sports T-Force Overview
There is little doubt that as your testosterone levels begin to fall, you start to notice all sorts of unwanted effects.

These include lethargy, mood deflation, lack of libido, loss of strength and motivation, and increased fat gain.

Nothing life threatening maybe, but certainly nothing pleasant.

There are lots of natural testosterone boosters on the market to help counter these effects which makes choosing the right one quite difficult.

Lots of them use very similar ingredients in their formulas, which may make the choice even harder.
Omega Sports T-Forceis a bit different, using a more unique formula.

Yet the expected benefits are the same and include:
An increased sense of well-being.
Improved sexual health including desire and performance.
Increased muscle mass.
Decreased body fat.
Omega Sports T-Force Ingredients and How They Work
We mentioned that the Omega Sports T-Force formula is different from most other natural testosterone boosters. Now let's take a closer look.

There is only one active ingredient, and it is called Fadogia Pure Fadogia Agrestis.

It's an herb that contains a full spectrum of alkaloids, saponins, anthraquinones, and flavonoids which all work to improve your body's own natural production of testosterone.

It does this by improving the functioning of the testes by increasing testicular cholesterol (which is necessary to the production of testosterone.) By not involving the pituitary gland (the way most natural testosterone boosters do) both total and free testosterone levels are improved.
The recommended dose is 1 Omega Sports T-Force capsules taken 4 to 5 times daily, spread out over the day as evenly as possible.

It is not for women or for anyone under 21.
Omega Sports T-Force Pros and Cons
Advantages of Omega Sports T-Force
There aren't too many Omega Sports T-Force reviews out there, but the ones that I could find were generally very positive, with "this is my favorite natural testosterone booster" a common comment.
It's reasonably priced.
Some clinical testing has been done.
Disadvantages of Omega Sports T-Force
Remembering to take a pill 4 to 5 times a day can be difficult.
Where to Buy
You can purchase Omega Sports T-Force online through the Omega Sports website and a number of other retailer sites.

The 120 capsule bottle sells for anywhere from $23 to $33 so shop around for your best price.
Conclusion
Getting older is hard enough.Once it starts, it's almost like you wake up every day with a new nagging sign or symptom.

Decreasing testosterone levels have a lot to do with that.

Finding the right natural testosterone boosting supplement can be the easiest, most cost effective solution around.

If you don't mind taking a pill 4 or 5 times a day, Omega Sports T-Force is a good choice.
Have You Used Omega Sports T-Force?

Leave Your Review Below!
Top 3 Testosterone BoostersAffiliate Disclosure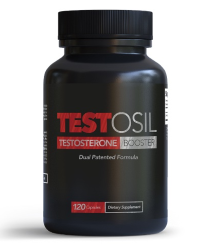 Testosil is the most effective testosterone boosting supplement on the market that I've tested.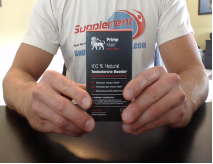 Prime Male is another very effective testosterone booster that uses clinically proven ingredients.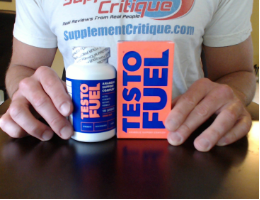 Testofuel is a VERY popular testosterone booster that contains ingredients to help older men.
Check Out My Top Choice For T Boosters - Testofuel

Click Here To Read My Review
Ask A Question
User Questions and Answers
No Questions Have Been Answered For This Article.