Onnit T+ Review – Does It Work?
By:
Rob Miller
Fact Checked On: 5-1-2014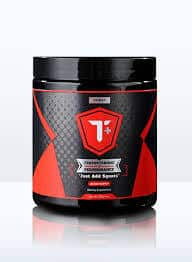 Onnit T+ Overview
It's hard to deny the central role that testosterone plays in our overall health and well being.

It's the primary male hormone, after all.

When we're young, we're loaded with it. After we hit 35, not so much. And it gets worse and worse every year.

So if you're fighting to lose that spare tire, or to get ripped, or to get a stiff erection, or even to have the energy to get up and go to work in the morning without feeling like it's the last thing you want to do, then there's a good chance you could use a boost in testosterone.
Most of us don't have a medical necessity for testosterone replacement therapy, so we turn to natural boosters like Onnit T+.

Made by Onnit Labs, they call it a "testosterone and performance supplement." And that's the key.

If you use Onnit T+ to raise your testosterone levels naturally, your performance in basically all areas of your life, will improve.
Onnit T+ Ingredients and How They Work
The Onnit T+ formula is divided into 3 main functions with specific ingredients supporting each.
For boosting internal natural testosterone production, there's:
Mucuna Pruriens which by elevating natural dopamine levels increases testosterone production.

This is because dopamine is a key neurotransmitter involved in hormone synthesis.
Eurycoma Longifolia encourages the production of various androgens in the body.
Magnesium Aspartic Acid which is a new compound combining Aspartic Acid which has been shown to increase testosterone production with Magnesium which has shown potential but requires more research.
For minimizing estrogen, there are several herbal compounds that have been shown in research to have that minimizing effect.

They are Red Clover, Luteolin, Resveratrol, and Stinging Nettle Root.
For improving athletic performance, you'll find Beta Alanine to reduce muscle fatigue and Branch Chain Amino Acids (BCAAs) to speed up recovery by reducing muscle soreness after tough workouts.
Onnit T+ comes in a watermelon flavored powder form. You mix one scoop a day with water.

On workout days, you want to take it about half an hour before your workout.

On non-workout days, take it half an hour before a meal.

A tub contains a 30 day supply, after which you should take a 2 week cycle off before starting again.
Onnit T+ Pros and Cons
Advantages of Onnit T+
It's made by Onnit Labs which is one of the more respectable supplement researcher/manufacturers.
It is specifically designed to boost your body's internal testosterone production, so your body won't shut that process down.
Most every Onnit T+ review I've come across has been positive, to the point of glowing even.
Disadvantages of Onnit T+
It's not cheap.
Some people don't love the watermelon flavor.
Where To Buy
You can purchase Onnit T+online through Bodybuilding.com and Amazon, among other venues.

The 30 day tub goes for $59.95 regularly, but I've seen it as low as $53.95. Not much of a discount, but a bit of one.
Conclusion
Aside from the cost, which isn't outrageous but also isn't cheap, there's no reason not to try Onnit T+.The ingredient profile is complete, it's been heavily researched, and guys love it.
Have You Used Onnit T+?

Leave Your Review Below!
Top 3 Testosterone BoostersAffiliate Disclosure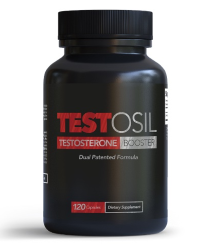 Testosil is the most effective testosterone boosting supplement on the market that I've tested.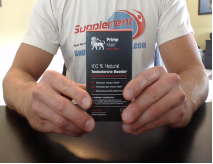 Prime Male is another very effective testosterone booster that uses clinically proven ingredients.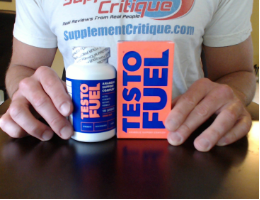 Testofuel is a VERY popular testosterone booster that contains ingredients to help older men.
Check Out My Top Choice For T Boosters - Testofuel

Click Here To Read My Review
Ask A Question
User Questions and Answers
---

Should I take Onit T w/ Testo fuel. Or should I try them separately? I have the Onit and and I like it only on my second week. Just turned 40, and trying to get back n shape -Jay

Since they're both testosterone boosters, stack your Onnit T with a pre workout instead. Go with Nitrocut.- Rob
Was this question helpful to you?

ASK A NEW QUESTION