Firm-X Stimulant Gel Review – The Topical Alternative
By:
Rob Miller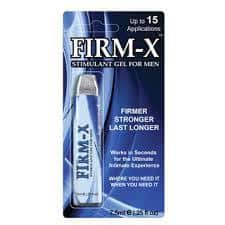 Firm-X Stimulant Gel Overview
"Where You Need It.

When You Need It." It's plain, simple, and to the point.

They're taking about Firm-X Stimulant Gel.

It's a sexual performance enhancing gel that instantly helps you get a firm erection and helps make sure that erection lasts as long as you need it to.

The packaging is small and discreet too , so you can always be sure to have it with you.
Firm-X Stimulant Gel Ingredients and How They Work
After much looking, we were finally able to locate a list of ingredients in the Firm-X Stimulant Gel formula.

The actives include:
Ginkgo Biloba for improved blood flow to the penis, giving you better erections.
Ginseng also for improved blood flow but more specifically for increased energy.
Saw Palmetto Extract which supports overall sexual health.
L-Arginine which is a pre cursor to nitric oxide, which dilates blood vessels so more blood can enter the penis.
There are about 15 uses in one dispenser.

You simply apply a couple drops of the gel onto the shaft of your penis and rub it in. The effects begin immediately.

Firm-X Stimulant Gel is not a contraceptive, but there's no word on whether or not it can be used with condoms or whether or not it's edible.
Firm-X Stimulant Gel Pros and Cons
Advantages of Firm-X Stimulant Gel
It's convenient to carry with you.
Firm-X Stimulant Gel is a viable alternative for someone who doesn't want to or cannot take pills.
It's widely available.
Disadvantages of Firm-X Stimulant Gel
It's pretty expensive for a topical product.
It is unclear whether or not it's safe to use with condoms.
It is unclear whether or not it's safe to ingest.
For a product with such wide availability, we found very few Firm-X Stimulant Gel reviews to help us out with deciding whether or not it works.
Where to Buy
You can find Firm-X Stimulant Gel at Target and Walmart as well as online via Amazon.

It generally runs about $25 a pop, but I actually found it at Walgreens online for $11.99. I thought for sure it was a smaller size, but according to the product description, it's a full size dispenser.
Conclusion
For someone who's resistant to taking pills, either because you don't want to or because you aren't able to, something like Firm-X Stimulant Gelis a good option.The ingredients are there, though it's pretty much erection specific, with nothing really there for libido help. The convenience of it is great.

If you do decide to try it, make sure you come back and leave your Firm-X Stimulant Gel review.
Have You Used Firm-X Stimulant Gel?

Leave Your Review Below!
Top 3 Male EnhancementAffiliate Disclosure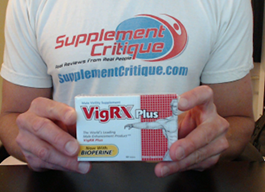 Out of the 100+ male enhancement products Ive tried, Vigrx Plus was the best.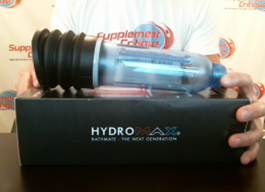 The Bathmate is a proven water-based vacuum pump that can help dramatically increase your size.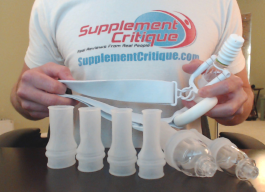 Phallosan Forte is a GREAT option for those looking to grow both length AND girth, permanently.
Honorable Mention/Inexpensive Alternative:Magnum Rings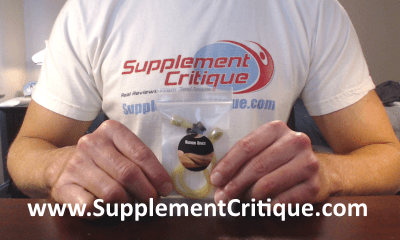 Magnum Rings are a VERY affordable option to getting both girth and length gains, at a fraction of the price of the Bathmate or Phallosan Forte.
Click Here to see our full Magnum Rings review.
User Reviews

2.0 out of 5 Stars (1 Reviews)
Have you used this supplement?
Better can be had
By
Jake

,
Nov 3, 2018


In Short:

I would NOT recommend this to a friend.
The girlfriend actually gave me Firm X gel. I can't remember if it was water based or not.

We aren't really the ideal couple to test this. She has some vaginal dryness sometimes, and pregnancy is not a possibility so we tried it.

Like most men, at least most truthful men, I've experimented with different masturbatory lubricants for fun and pleasure. Because of my girlfriend's occasional dryness and need for a little extra, some of my erstwhile penis grease is now partner grease.

I didn't want to try FirmX stimulant gel because we use other things a good deal better, but she wanted Firm X this time so we tried. I let her massage it into my erecting penis.

It was a little sticky, but manageable. My penis got harder and harder as she teased herself around her opening and clitoris.

I eased my erection inside and we did the deed. My penis did experience a sensation of warmth, it was not as easy to slide in and out of her like my penis has done using other lubricants.

Firm X Stimulant gel is OK, but for either intercourse or doing what all men do best? That latter is a think veiled reference to masturbation, there's better stuff out there.

Was this review helpful to you?

---
Want To REALLY Get Bigger?

Click Here To See Products That WORK!
Ask A Question
User Questions and Answers
No Questions Have Been Answered For This Article.