OsteoJuv Overview
It seems like once you reach a certain age, just about everyone you know complains of having some sort of joint pain.

It's your sister who played tennis in high school.

It's the biggest guy in the gym wincing in pain when he lifts the bar over his head, Or it's your Uncle Joe who just attributes his aching knee to age.

The point is, it can and does strike everybody.
If joint pain strikes you too, it may be time to look into an over-the-counter product called OsteoJuv.

It promises to stop joint pain from interfering with the important things in your life like:
Performing at your peak level in sporting activities.
Participating in your favorite past times for more and a few minutes.
Working out and exercising.
Doing your job without discomfort and pain.
Enjoying your young family and friends.
Feeling better and more agile.
It certainly sounds good, but if you have joint pain, you've no doubt tried other products that promised the same thing.

So next we'll take a look at the ingredient list to see if OsteoJuv lives up to its claims.
OsteoJuv Ingredients
The OsteoJuv formula includes:
Hyaluronic Acid which lubricates and cushions your joints.

It's what joint fluid is made of so it's found naturally in the body already.

There's no chance of rejection and it helps reduce inflammation. You'll find Hyaluronic Acid in several dozen other joint health supplements, including Instaflex Advanced.
Glucosamine which is used to rebuild and bolster cartilage.
Chondroitin which works increases Glucosamine's ability to create new cartilage.
Collagen which buffers and cushions the joints.
White Willow Bark which is used for pain relief.
The OsteoJuv claims to be about more than just the ingredients.

It's about how they're put together in just the right combinations and amounts to get the results you need. OsteoJuv contains more Hyaluronic Acid than any other joint supplement.
The recommended dose is just two OsteoJuv capsules each morning when you wake up for all day relief.
OsteoJuv Pros and Cons
Advantages of OsteoJuv
It uses not only the right ingredients but it uses them in the right proportions to get the best possible results.
It lubricates joints with more Hyaluronic Acid than other supplements.
The combination of Glucosamine and Chondroitin is very effective at reducing joint pain.
Disadvantages of OsteoJuv
Some OsteoJuv reviews reveal that it doesn't work for everyone.
Where to Buy
You can purchase OsteoJuv online through the OsteoJuv website.

There are a couple different ways you can go.

You can try it at a discounted price of $19.99 for a month supply.If you choose this method, you'll be signed up for monthly shipments along with payments of $57.99. Otherwise, you can buy a one time bottle outright for $64.99 or 2 bottles outright for $99.99. These options won't trigger monthly payments and shipments.If you go for the deeply discounted bottle, be sure you're aware of the terms and know when you need to call if you don't want to continue on the autoship plan.
Conclusion
People with joint pain tend to want to try anything that might possible help.

I would say there are enough positive reviews to indicate that OsteoJuvhas indeed helped lots of people.

If you're looking for a daily supplement that can provide relief, OsteoJuv is most certainly worth a look.

Just be sure you know what the terms are if you go for the $19.99 challenge.
Have You Used OsteoJuv?Leave Your Review Below!
Top 3 Joint HealthAffiliate Disclosure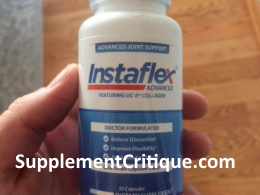 Instaflex Advanced is our #1 rated joint relief formula for a variety of reasons, learn why here.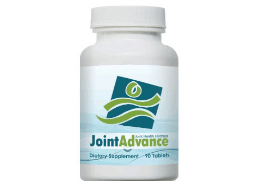 Joint Advance is an effective joint pain reliever, check out our review here.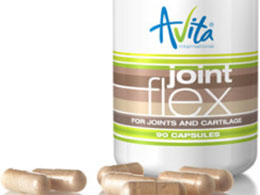 Joint Flex uses all natural ingredients to help you manage joint and muscle pain without drugs.
User Reviews

1.0 out of 5 Stars (1 Reviews)
Have you used this supplement?
Contacting company
By
David

,
Dec 6, 2022


In Short:

I would NOT recommend this to a friend.
I have been trying to contact the company about out dated delivery of product only to never being answered. I called them today 32 times in 8 hours and they never answered it but message said "if we do not answer we are busy call back shortly. If during hours 8 Am to 8 pm we take no messages. Ever hear of a company tell you that?

Was this review helpful to you?

---
Ask A Question
User Questions and Answers
---

will osteojuv help shoulder pain? -alma

As a joint relief supplement, it should. However, I find that there's wide disparity between what works for some people and not others. It is worth trying though.- Rob
Was this question helpful to you?
1 out of 1 people found this question helpful.
ASK A NEW QUESTION
---

what stores sell osteojuv -Frank

It's only available online through their official website. It's not sold in stores.- Rob
Was this question helpful to you?

ASK A NEW QUESTION