OXL Sport Review – Does It Work?
By:
Rob Miller
Fact Checked On: 4-5-2018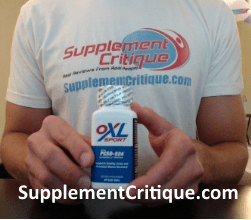 OXL Sport Overview
Great HealthWorks has been making the very successful Omega XL for coming up on 10 years now.

With several celebrity endorsements, like Larry King and Terry Bradshaw, it has enjoyed a lot of success as a joint relief supplement.

Now, they're branching out with something a little more specific in OXL Sport.

While the original Omega XL is designed for anyone with sore or aching joints, OXL Sport is more specifically targeted to those with an active lifestyle.
Recently retired NBA player Keyon Dooling is their celebrity endorser this time.

In fact, he was involved in the production process from the beginning.

He says, "I've worked with Great HealthWorks to create OXL Sport, a product with even greater potency than Omega XL – for people with active lifestyles." It's the supplement that athletes need to not only relieve joint pain, but support cardiovascular health, improve recovery, and enhance your cognitive function so you're always in top mental and physical form.
OXL Sport Ingredients and How They Work
Big claims are one thing, but what's really important is what goes into a supplement's formula.

In the case of OXL Sport, it's all about the Omega 3s.

It's been pretty well established that Omega 3 Fatty Acids have several health benefits, including reduced inflammation, respiratory support, decreased triglyceride levels, and even alleviated symptoms of depression.
The OXL Sport formula uses a patented fish oil called PCSO-524 Oil Complex that they derived from the Green Lipped Mussel that grows only in the waters of New Zealand.

This unique complex contains over 30 essential omega-3 fatty acids including ETA and DHA which are widely known to be by far the most essential of the fatty acids as well as ETA and OTA which must be sourced from the Green Lipped Mussel in New Zealand.
This Green Lipped Mussel was discovered when researchers noted the astounding mobility and agility of the elderly members of the indigenous Maoris of New Zealand.

The community ate this shellfish as a major staple in their diet, and they showed no signs of arthritis as they aged.

Their aged villagers were as mobile and spry as those who were much younger.
OXL Sport Pros and Cons
Advantages of OXL Sport
It is primarily composed of fish oil, which is known to have many health benefits.
It comes in a smaller capsule than we're used to with fish oil.
It's backed by a company
It can help you recover faster after tough workouts.
The ingredients are safe and natural.
Disadvantages of OXL Sport
The website doesn't provide a lot of solid information about the product, just an overview of its benefits.
There doesn't seem to be an option to order OXL Sport on the website.
Where to Buy
There is an OXL Sport website, but there is currently no option for making a purchase.

They sent me a free sample to test out, so if I find out it's worth using, I'll figure out how to buy it and let you know here.
Conclusion
OXL Sport appears to be a healthy daily supplement. Omega-3s are clearly good for you. The company sent me a bottle to test.

I'll do that soon and report back here on our results.
Have You Used OXL Sport?

Leave Your Review Below!
Top 3 Joint HealthAffiliate Disclosure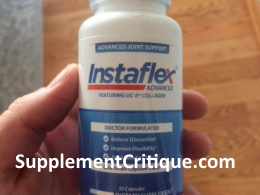 Instaflex Advanced is our #1 rated joint relief formula for a variety of reasons, learn why here.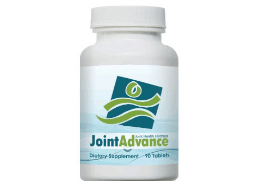 Joint Advance is an effective joint pain reliever, check out our review here.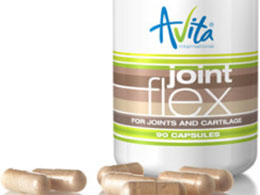 Joint Flex uses all natural ingredients to help you manage joint and muscle pain without drugs.
Ask A Question
User Questions and Answers
No Questions Have Been Answered For This Article.