Ripped Freak Overview
Fat burners come in all shapes and sizes, so when we came across Ripped Freak by Pharma Freak, we knew we were looking at something special. You most likely heard about this far burner from a trainer or your local GNC rep, and it has been circulating throughout mainstream bodybuilding circles as a leading shredding formula. But how does it stack up against the competition, and does it even really work? We set out to see how guys and girls across the US were faring with this supplement, and see if it can help you shed the weight quickly and effectively.
What is Ripped Freak?
Manufactured by a company called Pharma Freak, Ripped Freak is a supplement that uses "100% Newly Synthesized and Organically Altered Hybrid Lipolytic Compounds" to give you increased energy for your workouts and increases your intensity and strength. Like most fat burners, it is a synthetic formula that acts as a thermogenic compound, and is used primarily to increase Epinephrine & Norepinephrine.
The ingredients contained in Ripped Freak include a number of different EGCG compounds which are derived from Green Tea. Among a host of other benefits, EGCG is used as a stimulant and can act almost the same way as caffeine does.
Dosage and Pricing Information for Ripped Freak
Your supposed to take Ripped Freak at least once a day, preferably in the morning with one capsule before breakfast. Use as directed for further doses. The best price we could find was for $31.05 from luckyvitamin.com, but this price is always subject to change. GNC currently is running a $20 off promotion for the product, bringing their base price down to about $39.
Comparison Between Ripped Fuel, Oxyelite Pro, and Hydroxycut
Purely from looking at what customers we saying about each respective product, when Ripped Fuel was compared to OxyElite, their were many more customers that seemed to have better results with OxyElite. This may have to do with the fact that Oxyelite has been in the business a little bit longer, or the fact that Ripped fuel contains very different ingredients.
When stacked up against Hydroxycut, Ripped Fuel seems to take the edge because of the often bad side effects associated with Hydroxycut. The simple truth is, both products work as intended, it's just a matter of how each individual will respond.
Recommendation
Like most fat burners, Ripped Freak seems to work if you combine it with a solid diet and exercise plan. Taking Ripped Freak alone will not shred you completely, and I would even go so far as to say diet and exercise are probably 90% of the battle. If you are looking to stay in shape, or need something to add to your everyday workout routine, than we feel this supplement may be right for you.
Have You Used Ripped Freak? Leave Your Review Below!
Top 3 Fat BurnersAffiliate Disclosure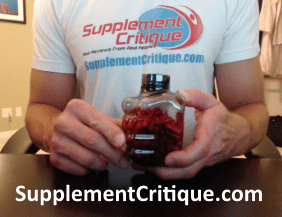 Instant Knockout is actually a new fat burning supplement I just came across, and got great results.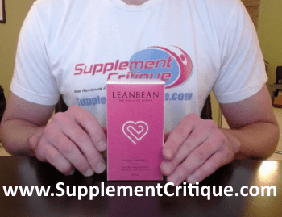 LeanBean Female Fat Burner is the BEST fat burner for women we\'ve ever tested.Read our review here.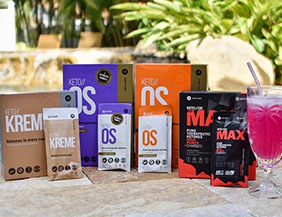 Biohacks your body into instant ketosis to burn fat instead of carbs.

Weight loss, energy, focus, anti-inflammatory, anti-aging.
2 Star User Reviews

2.0 out of 5 Stars (1 Reviews)
Have you used this supplement?
Get ready for the bowl... or maybe not
Along with a gym buddy we tried it and it was like night and day. They say on the label to drink lots of water (something most doctors recommand anyway but that's not the point) which I did, following the ounces prescribed on the label and I recall having to urinate as if the prevention of the destruction of the world depended on it. It was crazy. (SIDE NOTE: I don't have IBS or any disease relating to frequent urination whatsoever.)

When it came to my friend, he didn't feel at all the same physical response. I'm not putting this review to bash this product or the company behind it. When it came to weight loss, there was improvement in this area but I didn't keep at it due to the main annoyance of rushing to the bathroom especially when I spend most of day in an office.

Heck even if it was in the gym it would be strange. Also, when we took it, we felt a bit of tremors but it wasn't something we couldn't handle. Anyway, if it wasn't for that, I probably would have stucked to it.

Was this review helpful to you?

---
Ask A Question
User Questions and Answers
No Questions Have Been Answered For This Article.