PharmaFreak Anabolic Freak Review – Does It Work?
By:
Rob Miller
Fact Checked On: 12-18-2014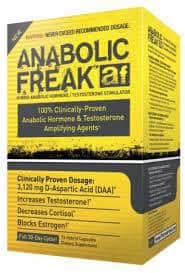 PharmaFreak Anabolic Freak Overview
One of the biggest issues when you're choosing a testosterone boosting supplement is dosage.

You want to choose something that contains the ingredients that have been clinically proven to work.

But just as importantly, you want to choose something that contains those ingredients at the precise level that was proven effective.

This is not the case with most of your options.

PharmaFreak Anabolic Freak is one of the exceptions.

When it comes to the main ingredient of this natural testosterone booster, they do use the full clinical dose.
With PharmaFreak Anabolic Freak, you get the clinically proven testosterone boost, and you also get a blocking of the conversion of testosterone to estrogen. This ensures that free testosterone levels remain high within normal range.

On top of that, PharmaFreak Anabolic Freak keeps your cortisol levels in check too, so you're complete athletic hormone profile is in balance.
PharmaFreak Anabolic Freak Ingredients and How They Work
The main testosterone boosting ingredient in the PharmaFreak Anabolic Freak profile is D-Arpartic Acid (DAA).

Research shows that DAA stimulates the release of Luteinizing Hormone, which then stimulates the production of testosterone.
The DAA is supported by Vitamins D, B6, B12, and Folate.

These all contribute to the testosterone production process.
Rhodiola Rosea keeps your cortisol levels in check, ensuring optimal testosterone: cortisol ratios, allowing for increased endurance.
Resveratrol blocks the aromatase enzyme so your testosterone is being converted to estrogen at a lower level, leaving more of it available for use.
The recommended dose is 2 PharmaFreak Anabolic Freak capsules in the morning, and another 2 in the mid afternoon.

If it's a workout day, take one of your doses before your workout.

You should use it for 12 days straight before taking a 3 day break and beginning again.

So it's basically like you get two 15-day cycles per bottle for a 30 day supply.
PharmaFreak Anabolic Freak Pros and Cons
Advantages of PharmaFreak Anabolic Freak
It focuses on complete hormonal balance.
The formula uses clinical dosing of DAA.
There are lots of positive

PharmaFreak Anabolic Freak

reviews from customers who've used it.
Disadvantages of PharmaFreak Anabolic Freak
Some reviewers found PharmaFreak Anabolic Freak to have no positive effect.

In fact, a few even say they experienced side effects like anxiety and sleeplessness.
Where To Buy
You can find PharmaFreak Anabolic Freak for purchase online through several retail sites.

The 30 day supply sells for both $35 and $55, so make sure you shop around for your best price.
Conclusion
The word of mouth on PharmaFreak Anabolic Freak is just too diverse for us to get fully behind it.I like the idea of the clinical dose of DAA. But with supposed side effects and ineffectiveness cited by customers, I find there are simply better options.
Have You Used PharmaFreak Anabolic Freak?

Leave Your Review Below!
Top 3 Testosterone BoostersAffiliate Disclosure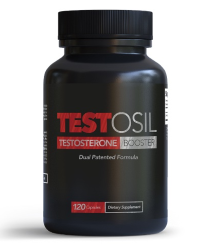 Testosil is the most effective testosterone boosting supplement on the market that I've tested.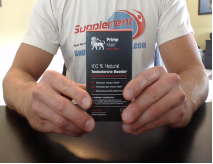 Prime Male is another very effective testosterone booster that uses clinically proven ingredients.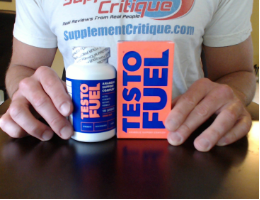 Testofuel is a VERY popular testosterone booster that contains ingredients to help older men.
Check Out My Top Choice For T Boosters - Testofuel

Click Here To Read My Review
Ask A Question
User Questions and Answers
No Questions Have Been Answered For This Article.