AEN APE Review – Does It Work?
By:
Rob Miller
Fact Checked On: 12-18-2014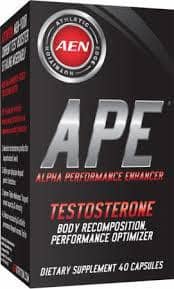 AEN APE Overview
AEN stands for Athletic Edge Nutrition, and their product APE stands for Alpha Performance Enhancer.

It's a testosterone boosting/hormone regulating supplement that leaves you in that Alpha state where you can accomplish anything.

You'll lose fat, you'll see strength gains, you'll put on muscle mass, you'll have more energy, you'll be more motivated, and you'll perform better in the bedroom as well. These are the claims according to AEN.

It's our job to look into the formula and research the ingredients to see if they know what they're talking about or if we need to look somewhere else for an effective testosterone boosting product.
How AEN APE Works
AEN takes the stance that in order to optimize your performance, you need to tackle 4 different issues. AEN APEdoes this.

It:
Increases testosterone production levels using clinically studied ingredients.
Supports fat loss.
Improves your estrogen balance so you remain hard, determined, and full of vitality.
Enhances vascularity and overall athletic performance by improving blood flow to your muscles while you're working out.
AEN APE Ingredients
Included in the AEN APE formula are a few key ingredients like:
Testosurge which is made from Fenugreek.

It's known to support a healthy estrogen balance by blocking the Aromatase enzyme that converts testosterone to estrogen.
Glycocarn which increases nitric oxide levels to open up blood vessels and allow more blood to flow to your muscles for better oxygen delivery, leading to longer workout sessions and better results.
Maca Extract which supports libido and overall sexual performance.
Indole-3-Carbonal which blocks estrogen conversion.
The supporting case of ingredients includes Zinc, Vitamin D, Vitamins B6 and B12, and Folic Acid.
The recommended dose is 2 AEN APE capsules taken in the morning, 5 days a week.

Presumably, you'll want to take your doses on days you work out.
AEN APE Pros and Cons
Advantages of AEN APE
The formula approaches performance and hormonal balance from several angles.
It's pretty affordable.
You can find some very favorable AEN APE reviews online from customers who've used it.
Disadvantages of AEN APE
There are several complaints about quality control provided by AEN for their products, including AEN APE.

One reviewer talks about how the bottle is too small to contain the capsules, so some were crushed and some were bonded to the inside of the bottle.
Where to Buy
You can purchase AEN APE online. The one month supply sells for $30-$40 depending on where you go.
Conclusion
At first glance, AEN APE is a highly recommendable product.But talk of a lack of quality control is worrisome.

If you can't trust that the company has its customers' best interests in mind, then it's probably just best to stay away.
Have You Used AEN APE?

Leave Your Review Below!
Top 3 Testosterone BoostersAffiliate Disclosure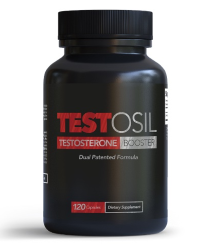 Testosil is the most effective testosterone boosting supplement on the market that I've tested.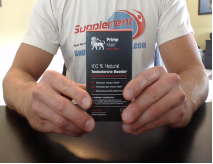 Prime Male is another very effective testosterone booster that uses clinically proven ingredients.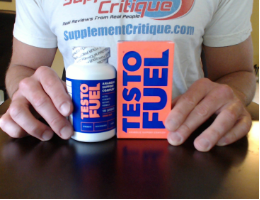 Testofuel is a VERY popular testosterone booster that contains ingredients to help older men.
Check Out My Top Choice For T Boosters - Testofuel

Click Here To Read My Review
Ask A Question
User Questions and Answers
No Questions Have Been Answered For This Article.