USP Labs TT750 Review – Does It Work?
By:
Rob Miller
Fact Checked On: 12-18-2014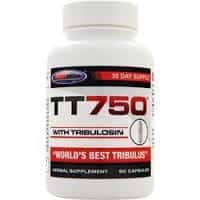 USP Labs TT750 Overview
If you've every considered a natural testosterone booster before, there's no doubt you've come across Tribulus Terrestris.

You may have heard that it increases your body's natural production, and you may have heard that it does very little beyond causing a slight libido boost.

The reason for this disparity is that Tribulus can be pretty hit or miss. It works for some guys, not for others.

It's commonly thought that this is due to differences in the guys using it.

But what if it's actually differences in the Tribulus itself?
USP Labs TT750is a single ingredient supplement from USP Labs.

Its only ingredient is a form of Tribulus called Tribulosin.

And by using USP Labs TT750, you'll see that increase in testosterone that you've been looking for.

As a result, you'll see:
More energy and strength at the gym.
Better mood.
Improved sleep.
Boosted libido.
Increased muscle mass.
Decreased fat.
USP Labs TT750 Ingredients and How They Work
So let's take a little closer look at this special kind of Tribulus. It's called Tribulosin.

It's found in high quantities in the Tribulus harvested in Vietnam and India.

It's widely thought that the best Tribulus comes from Bulgaria.

This is because of the high percentage of Saponins found in the Bulgarian variety.

But USP Labs TT750 would have you believe that it's Tribulosin, not Saponins, causing the Tribulus to be effective.
Unfortunately, USP Labs TT750 doesn't back that claim up with any sort of evidence, not even anecdotal.

What Tribulus is said to do in general is increase the release of Luteinizing Hormone, which then goes on to signal the testes to produce and release an increased amount of testosterone.

But there's no research or documentation showing that the tribulosin in USP Labs TT750 does that any better than the saponins in Bulgarian tribulus.
The recommended dose is 3 capsules taking once a day with food.
USP Labs TT750 Pros and Cons
Advantages of USP Labs TT750
The formula is simple (extremely) and natural.
Disadvantages of USP Labs TT750
There are no USP Labs TT750 reviews from customers attesting to how effective it is.
It's expensive for a single ingredient supplement.
There are no clinical studies explaining how it is or could be effective.
Where to Buy
You can find USP Labs TT750 to purchase online through a few different retailers.

Prices for the one month supply vary depending on where you go.

We've seen everything from $22.50 to $49.99, so make sure you shop around.
Conclusion
We don't really see why you'd want to spend your money on USP Labs TT750.It's simply tribulus terrestris, though it claims to be something much more significant than that.

There are much better products with favorable customer reviews to back them up.
Have You Used USP Labs TT750?

Leave Your Review Below!
Top 3 Testosterone BoostersAffiliate Disclosure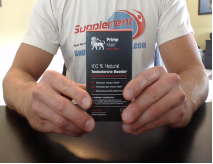 Prime Male is the most effective testosterone boosting supplement on the market that I've tested.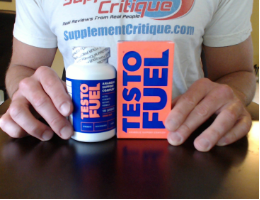 Testofuel is a VERY close 2nd to Prime Male, but contains ingredients to help older men.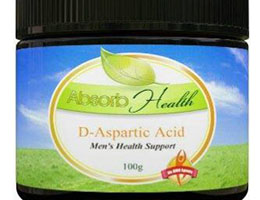 D Aspartic Acid is a clinically proven substance that has been shown to dramatically increase testosterone.
Check Out My Top Choice For T Boosters - Testofuel

Click Here To Read My Review
Ask A Question
User Questions and Answers
No Questions Have Been Answered For This Article.