Powerzen Gold Review – How Potent Is This Formula?
By:
Rob Miller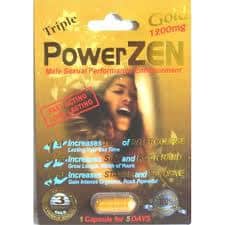 Contents
Overview
How It Works
Where to Buy
Recommendation
User Reviews
Powerzen Gold Overview
Powerzen Gold is sold as a male enhancement formula capable of correcting male sexual issues, especially those caused by aging.

One of the most important benefits of this product is the ability of sustaining healthy testosterone production in men, even seniors.

Since it is well known that male problems, such as erectile dysfunction, are generally caused by the decline in testosterone production caused by aging, a testosterone booster may solve the problem, at least partially.

Powerzen Gold is also said to be able to provide penis enlargement benefits, but such claims may be a bit farfetched since there are no clinical studies to sustain the potency of this pill in this direction.

How Powerzen Gold Works
Powerzen Gold is an all natural formula, which is a good thing, since natural remedies do not cause the same unpleasant side effects as pharmacological products designed to treat erectile dysfunction.

While the full list of ingredients is not disclosed on the retailers' websites, it is known that Powerzen Gold contains Yohimbe, a powerful aphrodisiac, known to stimulate sex drive, and help men get firmer longer lasting erections.

Another potent ingredient included in this formula is L-Arginine, an amino-acid that acts as a precursor of nitric oxide in the blood; the result is a better irrigation with blood of penile chambers.
These benefits may lead consumers to believe that they may obtain penis enlargement benefits from using this pill, but they should know that such benefits are only notable during erections, and they are not long lasting.

Damiana, Guarana, Tribulus Terrestris, zinc, and a complex of vitamins are also included in the Powerzen Gold formula, their main role being to support stamina and testosterone production.

Consumers must only take one pill before intercourse, and they do not have to take it for a long time in order to experience its benefits.
Powerzen Gold Benefits
It is an all natural formula
It contains Yohimbe, a well known natural aphrodisiac
It contains testosterone boosters
It does not have known side effects
Powerzen Gold Drawbacks
It may not be able to increase penis size
It does not have an official website
It's full list of ingredients is not well detailed
It does not come with a refund policy
Where to Buy Powerzen Gold
Powerzen Goldcan only be purchased online, from retailers.

Since there is no official website for Powerzen Gold, you will not be able to get a refund if you are not satisfied with it, except for a different policy offered by the retailer.
Update!

Hidden Ingredients Found in Powerzen Gold

In a recent lab test conducted by the FDA, it was discovered that Powerzen Gold contains sildenafil which is the active ingredient in Viagra. No wonder it works as well as they say it does!

Related Article: 7 BEST Over The Counter Viagra Alternatives

We see this happen alot in the male enhancement industry, and this supplement is no exception. I would expect to see Powerzen Gold disappearing off the shelves sooner rather than later.

See the full FDA post here.

Recommendation
Powerzen Gold contains some powerful ingredients, such as Yohimbe and Tribulus Terrestris.

While it may be beneficial for sustaining testosterone production in aging men, it may not be as capable to provide penis enlargement benefits.
It is also worth noting that Yohimbe in particular has a wide range of negative side effects that have caused a great deal of heart ache and even led to fatalities in the past and consuming it should be met with caution.

It is used in many male enhancement supplements because it does work often, but be wary of the potential side effects.
Powerzen Gold can be used as an alternative to pharmacological products for erectile dysfunction, but, since no clinical studies are shown, and the only information is provided by retailers, caution is advised when buying and using Powerzen Gold.

Have You Used Powerzen Gold?

If so, leave your review below!
Top 3 Male EnhancementAffiliate Disclosure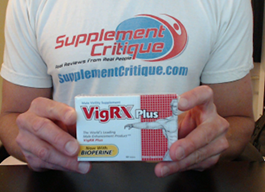 Out of the 100+ male enhancement products Ive tried, Vigrx Plus was the best.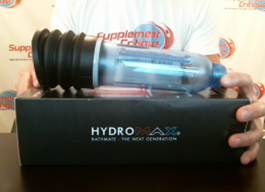 The Bathmate is a proven water-based vacuum pump that can help dramatically increase your size.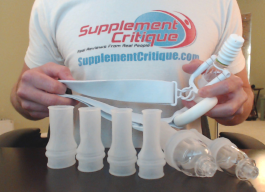 Phallosan Forte is a GREAT option for those looking to grow both length AND girth, permanently.
Honorable Mention/Inexpensive Alternative:Magnum Rings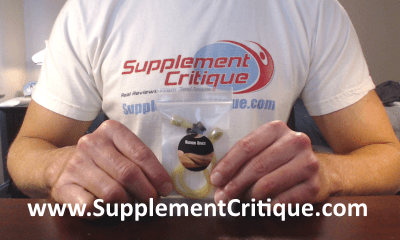 Magnum Rings are a VERY affordable option to getting both girth and length gains, at a fraction of the price of the Bathmate or Phallosan Forte.
Click Here to see our full Magnum Rings review.
5 Star User Reviews

3.4 out of 5 Stars (50 Reviews)
Have you used this supplement?
The clerk at a local grocery store recommended Powerzen Gold. I told him I was having a date last night. I was just curious, I gave it a try. I am very impressed. Now I'm doing research on it. Powerzen Gold really works people. I will report a slight pressure in my head. It's really no big deal. I'm 42 years old.

Was this review helpful to you?
25 out of 26 people found this review helpful.
---
Wish I could still find it!!!
When I took, Powerzen Gold, I had no side effects. I just had an iron hard erection that lasted about an hour. I wish people still carried it.

Was this review helpful to you?
19 out of 25 people found this review helpful.
---
WORKS 100% if REAL
I have been taking Powerzen Gold for about 3 years now, ever since I had open heart surgery. The problem is finding the real ones. Here are a couple of clues They must be distributed out of Los Angelos. They also have a lot code and date and have markings on the pills. I'm 60 with prostate cancer and they still work for me for up to 4 days with no ill effects to my heart. It does not affect my blood pressure. Viagra does not work for me and at 25.00 a pill, it's not worth it for one night anyway. At 10.00 a pill if you know where to buy them, you get a good 4 nights. That's why I use them I take one a week and I'm always ready. The majority of places around me all carry the fake pills. I have to drive in 10 miles to find the real ones. I can't imagine how effective these would be to a young healthy man. With the number of meds I take, I should never be able to perform but its never a problem. These were a life saver for me.

Was this review helpful to you?
5 out of 5 people found this review helpful.
---
Rocky hardone's Review
By
Rocky hardone

,
Mar 25, 2016
Oh, the glorious powers of Power Zen Gold 2000. Get ready 007. You will be the man with the golden gun. The first time I took it I was with an Asian girl and it was our first time having sex. We began foreplay at 1:00 am which swiftly led to sex. We messed around and fucked like apes until 8:00 am. We woke up around 2:00 pm and ended up exploring each other's blissful organs four more times. Upon leaving the next night, she said: "I think you bruised my pussy." I'm still smiling.
For me, it honestly did increase size by about an inch and increased girth. Perhaps I'm just obsessed with Asians? But honestly, I do recommend power zen gold. Nothing I've tried compares. Join me in becoming a centaur today!

Was this review helpful to you?
3 out of 3 people found this review helpful.
---
It works
It definitely works. It lasts for a good 3 days. It's a controllable erection too in my opinion. If you think about sex, then u will get rock hard. If you don't, then you will stay flaccid, which I like.

I never experienced any side effects when I took it by itself. Now, when I did it w another substance, I easily got nauseous for 2 weeks. I never experienced body aches though.

I'm going to try taking half after I open the pill this time and see what happens.

Was this review helpful to you?
3 out of 3 people found this review helpful.
---
Powerzen
By
Angel Ramos

,
Oct 24, 2016
I have been using this Powerzen Gold for quite a while. I do know all the little tricks about it, so here is how to properly use this pill and you will not regret it. Do not and I mean by all means do not take the entire pill. Open the pill and keep the rest of it for later use. Take about one-eighth to one-quarter of the pill maximum. I usually mix it into orange juice or some other drink and it will lessen the chance of you getting a headache by a lot. It will also still give you the full potency of the pill. Great news for you because you can now get at least four uses out of this thing. They are not cheap.

Was this review helpful to you?
2 out of 2 people found this review helpful.
---
I am a true believer in this product. I have much stronger erections and I last so much longer with Powerzen Gold. My girl didn't know I was using anything, so after a few times, she says to me. I think your dick is bigger. She said I can't fit it in my mouth like I use to and even in my hand it feels and looks bigger. I don't get the headaches like I do from other products or nasal congestion

Was this review helpful to you?
2 out of 2 people found this review helpful.
---
I just tried Powerzen Gold yesterday for the first time. The product works great. I mean really great. Although there is that next day headache. Is it just me, or did anyone else notice purple coloring in their vision?

Was this review helpful to you?
1 out of 1 people found this review helpful.
---
It works
I tried Powerzen Gold and I swear by this product. It is sold by the store in my neighborhood. One capsule lasts for a whole week. I have unbelievable stamina and rock hard erections. I love it

Was this review helpful to you?
1 out of 1 people found this review helpful.
---
Jake's Review
Hey, guys this stuff really works. I just tried Powerzen Gold. I took the 2000mg. It helped with the ejaculation. I lasted for about 45min to an hour. There were no side effects.

Was this review helpful to you?

---
People must understand everyone's body is different. With that said, I heard about Powerzen Gold from a friend at a barbershop so I went to purchase one and I can tell you, it is without a doubt great. I had no side effects. I was just hungry after putting work in!

Was this review helpful to you?

---
ZEN gold, blue
By
Dave Denni

,
Aug 1, 2015
I have tried the product Powerzen Gold. The claim that it lasts as long as 3 days is true for me. Even flaccid, I'm much thicker than without it. My morning erection is incredible. It is hard and long lasting too. I recommend it. Side effects for me were similar to Viagra.

Was this review helpful to you?

---
100% works
By
818 truth

,
Jun 12, 2014
Powerzen Gold is the first male enhancement pill I ever took! I saw lots in the gas station an this one got my attention . Lucky I picked a beautiful pill because this stuff really works! My penis was active for 4 days everytime I took one. It was easy to get hard when needed. I had great confidence in sexual activities. I lasted long in sex even after cumming. It makes you feel bigger and fatter on your penis! I'm from 818 this is real review try it ! I've never gotten headaches I don't know what people are talking about. Every time I stop taking it I hate it! I get more happy confidence when I know it's inside my body.

Was this review helpful to you?

---
Teresa's Review
I was told about zen power from a friend and this shit really works. I used to only get it one time but with this, the erection was hard and long-lasting. Even into the next day! Woo Whooo Ladies!

Was this review helpful to you?

---
I love it and my friends do too!!!
By
Mike Myers

,
Feb 11, 2014
For over the counter, Powerzen Gold is great, I do get headaches and nasal congestion, but the easy fix is opening the capsule and taking half of the powder. It looks and tastes like dirt, but no headaches. I get harder. I last longer and have more intense orgasms. Plus the pills last twice as long. Usually the effects of the supplement last for 3-5 days.

Was this review helpful to you?

---
Duh!
By
jim oravetz

,
Jul 11, 2016
I have been using Powerzen Gold for a couple years now. It works great but duration of effects depends on how fresh the pill is. My side effects have included headaches as well but 2 Motrin kill it also when it is beginning to work for me all lights seem blueish but otherwise I take it cause it works! P.S. The duh is because your fucking like a stallion so your body will ache! Duh!

Was this review helpful to you?

---
I tried Powerzen Gold. No joke, it works and feels pretty normal. I've tried it several times with no side effects. Depending on your physiology it can last for 3 to 7 days since I'm in great shape it lasts for 7 days for me but beware there are knockoffs by the name of powerzen. They are not the same and won't even work.

Was this review helpful to you?

---
Powerzen gold 1750
By
Kennedy Steel

,
May 28, 2014
I'm 48 and have been using Powerzen Gold 1750 for 6 Months. Its awesome and works every time I use it! I get harder more sustainable erections and it has never
failed me! And my orgasms are off the chart! I'm not a big fan of over the counter things but this works! I've got my friends on board also!

Was this review helpful to you?
0 out of 1 people found this review helpful.
---
Want To REALLY Get Bigger?

Click Here To See Products That WORK!
Ask A Question
User Questions and Answers
---

What if I open up the capsule of Powerzen Gold and mix half the pill with a one-quarter cup of water would that allow it to work some and lessen the side effects? I don't need it for ed only to give an extra boost for the evening. -angel

It would still contain the undisclosed ingredients, so if you're not a candidate for prescription ED drugs, than you may still have a problem.- Rob
Was this question helpful to you?
11 out of 16 people found this question helpful.
ASK A NEW QUESTION
---

I tookPowerzen Gold. I have a severe headache and joint pain. I was at the hospital last night, they just gave me something for the pain. Right now I cannot tolerate the pain, what should I do? -Erik

Follow the advice of the doctors, and discontinue taking it.- Rob
Was this question helpful to you?
7 out of 10 people found this question helpful.
ASK A NEW QUESTION
---

How long does the headache last for with Powerzen Gold? -Bobby

An effect like that is different for everyone. Drink plenty of water and get some rest.- Rob
Was this question helpful to you?
5 out of 7 people found this question helpful.
ASK A NEW QUESTION
---

Are the side effect like bad headache and body pains with Powerzen Gold temporary or permanent? Usually how long do they last for? -Bob

It should be gone within a few hours, but if not, see a doctor.- Rob
Was this question helpful to you?
3 out of 5 people found this question helpful.
ASK A NEW QUESTION
---

Does Powerzen 1400 mg interact with Parkinson's meds levodopa and pramipexole dihydrochloride 0.5? -George

It contains Yohimbe which is known to cause side effects, and it's been recalled by the FDA for containing undisclosed prescription ingredients. Giving these two factors, it's impossible to say it would be safe for anyone. But as a general rule, when you take prescription medication, you need to check with your doctor about the potential for negative interactions with any supplement you're thinking about taking.- Rob
Was this question helpful to you?
1 out of 1 people found this question helpful.
ASK A NEW QUESTION