Prepare X Review – Better Erections?
By:
Rob Miller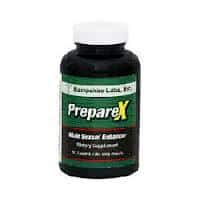 Prepare X Overview
Prepare X is a male enhancement supplement you take daily to ensure that you are prepared with stronger, bigger, harder erections when the time comes that you need them.

It's made by Hampshire Labs with a focus almost exclusively on erection quality.

A fair amount of product information is available on the Hampshire Labs website so we've taken a look, and we'll let you know what we've come up with in terms of a recommendation for or against using Prepare X.
Prepare X Ingredients and How They Work
The Prepare X formula is exceedingly simply with only two active ingredients.

They are L-Arginine and Pine Bark Extract.
L-Arginine is a precursor to nitric oxide, making NO more abundant in you r body.

When you get aroused, your brain signals the release of nitric oxide.

This causes your blood vessels and the smooth muscle walls of the penile cavities to relax and open up, so more blood goes rushing in.

This is what creates erections, so the more blood, the bigger, harder, and firmer the erection.
Pine Bark Extract has been shown in studies to support and enhance the benefits of L-Arginine for erection quality.

It is an antioxidant and anti-inflammatory that also dilates blood vessels in its own right.
While clinical studies have not specifically been performed on Prepare X, the combination of L-Arginine and Pine Bark Extract has been shown in several studies to improve erection quality.
The Prepare X formula is rounded out with Grape Seed and Green Tea extracts for their antioxidant effects.
The recommended dose is 3 Prepare X capsules per day with the idea that this will leave you "always prepared."
Prepare X Pros and Cons
Advantages of Prepare X
It uses a combination of ingredients that's been clinically shown to improve erection frequency and quality.
There's a 120 day money back guarantee.
The ingredients are all natural and listed on the product page in their entirety.
Disadvantages o f Prepare X
We found no independent Prepare X reviews from customers who've used it.
Hampshire Labs has had several complaints lodged against them, mainly regarding product quality.
Where to Buy
You can purchase Prepare Xfrom the Hampshire Labs website or a few other supplement retailers.

The price for a one month supply is $29.95. Savings are available if you buy multiple bottles at a time.
Conclusion
The simple, proven formula in Prepare X may be just what you're looking for if erection quality is the only problem you need to solve.The L-Arginine and Pine Bark combination has the ability to help in that regard.

My only hesitation in recommending this is that it doesn't contain any ingredients to help with libido, energy, or stamina.

If these are what you need, find something else.

If it's all about the erection for you, Prepare X could be a good choice.
Have You Used Prepare X?

Leave Your Review Below!
Top 3 Male EnhancementAffiliate Disclosure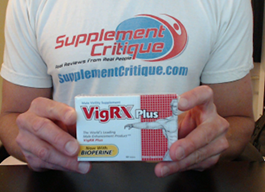 Out of the 100+ male enhancement products Ive tried, Vigrx Plus was the best.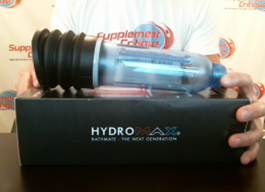 The Bathmate is a proven water-based vacuum pump that can help dramatically increase your size.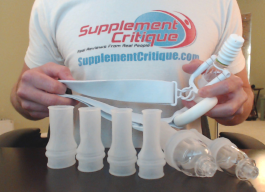 Phallosan Forte is a GREAT option for those looking to grow both length AND girth, permanently.
Honorable Mention/Inexpensive Alternative:Magnum Rings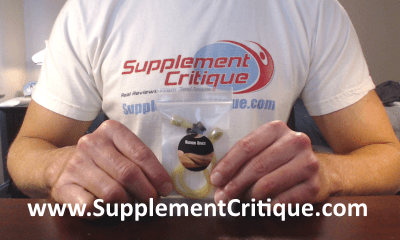 Magnum Rings are a VERY affordable option to getting both girth and length gains, at a fraction of the price of the Bathmate or Phallosan Forte.
Click Here to see our full Magnum Rings review.
User Reviews

3.0 out of 5 Stars (1 Reviews)
Have you used this supplement?
Experiment Experiment!
By
Jasper

,
Dec 13, 2018


In Short:

I would recommend this to a friend.
At first I didn't think the four ingredients in this would get it done. Have to say on either an as needed dose or staying on it for two weeks my erections didn't happen any sooner, but they were harder. Not quite firm enough to guarantee penetration each and every time, but the results were better than expected. L-argenine's properties are well known, for me grape seed extract is an unknown; green tea has been of just barely marginal help; not that crazy about I and don't particularly care for the taste. The only reason I drink green tea is 'cause it's good for your penis! But pine bark? Walking into a room just cleaned with Pinesol does indeed perk you up, but there's gotta be more to it than that. Turns out pine bark has something to do with oligomeric proanthocynidins and does at least to some degree help to put some pep in the pecker. While alone this did not enhance my erection enough to make it a reliable supplement; it could have some promise if stacked with other things, perhaps other amino acids. It's not that expensive, with some testing and experimentation it may prove beneficial without the expense of prescription drugs or the shakiness and side effects of yohimbe. Too much experimenting would not be cost effective. It was not reliable for me, however I would recommend it to a friend who was willing to experiment. If short term results are not effective for you, quit and go to another sex enhancer.

Was this review helpful to you?

---
Want To REALLY Get Bigger?

Click Here To See Products That WORK!
Ask A Question
User Questions and Answers
---

how long will it take to work? from the first pill. -paul

You'll likely feel something right away, but the full effects should kick in in about 3 to 4 weeks.- Rob
Was this question helpful to you?

ASK A NEW QUESTION