Primovar 100 Review – Is Primovar 100 Legal?
By:
Rob Miller
Fact Checked On: 3-24-2020
Primovar 100 Overview
With every guy and his father wishing he had more testosterone, supplement companies are more than happy to oblige. Lately, most are doing so with herbal compounds thought or known to boost the bodies own natural testosterone producing ability. Primolabs is going a different route, a more old school route actually, with their product Primovar 100. Here's what they say about it:
"Primovar 100 is a hybrid steroid analog that has been shown to execute a great deal of strength and definition for both male and female athletes." Calling something a steroid analog doesn't really tell you much, though, because it just means "something like a steroid." The say Primovar 100 is great for pre-contest cycles because it doesn't cause water retention and it the rate of aromatisation (conversion of testosterone to estrogen) is low. But this is actually kind of iffy because from what we've heard, Primovar 100 may show up as a banned substance for some athletic organizations.
Primovar 100 Ingredients and How They Work
In order to figure this out, we have to look at the formula. Of course Primovar 100 doesn't reveal its formula. They only mention two ingredients – The Methenolone and Oxandrolone molecules. These are both basically prohormones that synthesize into testosterone once they're in the body.
Recommended dosing is 1 tablet every 3 to 4 hours, making sure not to exceed 5 tablets in one day.
Is Primovar 100 Legal?
Methenolone is a banned substance according to the World Anti-Doping Agency, and Oxandrolone is a controlled substance in the U.S. This gives us pause to wonder how and why Primovar 100 gets away with being available all over the internet. There are two possible answers. One is that they just haven't gotten caught yet, and we find this a strange and unlikely possibility. The other is that Primovar 100 doesn't really contain what they say it does.
This seems the more plausible scenario.
I would say save your money for something that is more likely to actually work and don't waste the time with something that is somehow just skating by without getting caught, or simply is a dud.
Primovar 100 Pros and Cons
Advantages of Primovar 100
Disadvantages of Primovar 100
It's either illegal, banned, or ineffective.
Where to Buy
There are lots of online retailers that sell Primovar 100. A 100-count bottle which is considered a one month supply sells for anywhere from $65 to $90 or so.
Conclusion
We're not sure what the real story with Primovar 100 is. Is it banned? Is it illegal? Our instinct tells us that it is neither of those. The more believable story is that Primovar 100 isn't really made of what it's trying to make you think it is. For $75 or so, find something a little less shady than Primovar 100.
Have You Used Primovar 100? Leave Your Review Below!
Top 3 Testosterone BoostersAffiliate Disclosure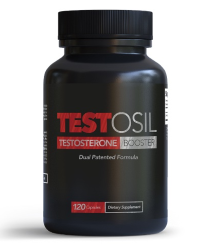 Testosil is the most effective testosterone boosting supplement on the market that I've tested.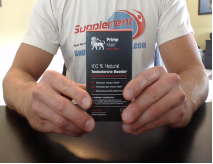 Prime Male is another very effective testosterone booster that uses clinically proven ingredients.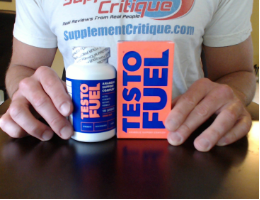 Testofuel is a VERY popular testosterone booster that contains ingredients to help older men.
Check Out My Top Choice For T Boosters - Testofuel

Click Here To Read My Review
Ask A Question
User Questions and Answers
No Questions Have Been Answered For This Article.