Pro Clinical Hydroxycut Overview
Hydroxycut products have been around a long time and have become pretty popular in the weight loss supplements game.

I figured it was about time we had a review up on the site.

Since we're only doing one at this point, I decided it should be Pro Clinical Hydroxycut.

It's the most general product, and it's big draw is that its primary ingredients have been clinically tested and shown to work.
I'll mention here that back in 2009, most if not all the Hydroxycut products were recalled by the FDA. Several people using the recommended doses experienced liver damage.

It was apparently never determined which ingredient or ingredients caused the problem.

Very shortly afterward, Hydroxycut came back with all new formulas.

In fact, the only overlapping ingredient was caffeine, which can of course be found in probably the majority of weight loss supplements.
Pro Clinical Hydroxycut promises to promote weight loss thereby reducing your BMI, and to boost your energy so you'll have better motivation to keep up the good work by continuing to eat right and exercise.

In fact, there are clinical tests to prove it.

We'll talk a little about those later, but first, let's take a look at the current formula.
Pro Clinical Hydroxycut Ingredients and How They Work
The Pro Clinical Hydroxycut formula is divided into 3 proprietary blends:
HydroxyBoost is really just made up of Caffeine for energy and fat burning (though it doesn't specify how much)
Hydroxyprovia contains the clinically studied combination of Lady's Mantle, Wild Olive, Komjin, and Wild Mint.
Hydroxagen contains Acerola, Goji, Blueberry, Pomegranate, and Bilberry.
It's recommended that you take 1 Pro Clinical Hydroxycutcaplet about 30 minutes before a meal 3 times a day for a total of 3 caplets a day.

This is the dose for the first 3 days while you're assessing your tolerance.

Starting on Day 4, increase your dose to 2 caplets 3 times a day.4
According to the Hydroxycut website, in two clinical tests, the Hydroxyprovia blend was proven to help the test subjects lose an average of 16.5 pounds over 8 weeks and almost 21 pounds over 12 weeks.
Pro Clinical Hydroxycut Pros and Cons
Advantages of Pro Clinical Hydroxycut
The formula is all natural.
There's wide availability.
There are tons of great Pro Clinical Hydroxycut reviews from customers who've gotten great results.
Disadvantages of Pro Clinical Hydroxycut
There are lots of negative reviews citing side effects like really bad headaches and stomach discomfort.
It gets expensive since you basically have to use 3 bottles in a month.
Where to Buy
Hydroxycut products including Pro Clinical Hydroxycut are available in most drug stores and big box stores, as well as online. A 72-count bottle will last 12 days and costs $20-$30 depending on where you look.
The cheapest place I found it available for sale is Walmart, which retails it at $19.88 for a 60 count.
Based on most of the reviews I've seen, it's actually one of the best weight loss supplements available at Walmart.
Conclusion
Pro Clinical Hydroxycut is loved by many.The positive reviews totally outweigh the negative ones.

The problem is, once a product is recalled for being potentially dangerous, you may not want to go there again.

Even though they changed the formula almost completely, it's hard to have full faith and confidence that Pro Clinical Hydroxycut is now safe.

It may very well be, but with people talking about the side effects they've gotten, I'd be leery to use it.
Have You Used Pro Clinical Hydroxycut?

Leave Your Review Below!
Top 3 Fat BurnersAffiliate Disclosure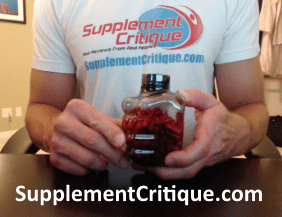 Instant Knockout is actually a new fat burning supplement I just came across, and got great results.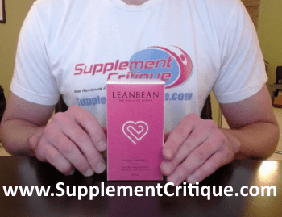 LeanBean Female Fat Burner is the BEST fat burner for women we\'ve ever tested.

Read our review here.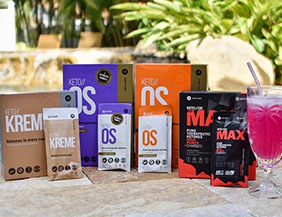 Biohacks your body into instant ketosis to burn fat instead of carbs.

Weight loss, energy, focus, anti-inflammatory, anti-aging.
Ask A Question
User Questions and Answers
No Questions Have Been Answered For This Article.