Procylon Review – A Cautionary Tale
Rob Miller | April 26, 2013
---
Product Reviewed:
Procylon
|
OUT OF 5 | Review by:
Rob Miller
|
---
REVIEWS
QUESTIONS
COMMENTS
---
Home » Male Enhancement » Procylon Review – A Cautionary Tale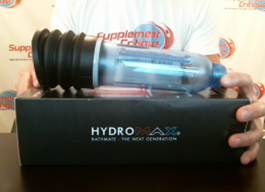 The Bathmate is a proven water-based vacuum pump that can help dramatically increase your size.
Procylon Overview
Procylon is a male enhancement supplement designed to boost your sexual performance "no matter what age!

"  The marketing information doesn't specifically state that it will increase the size of your penis, but it does cleverly place the phrase "pump up" throughout the sales pitch.

Whether or not it claims to increase your size, it does claim to provide you with more pleasurable, longer-lasting, intense sex.

And it can do this whether it's age, health, anxiety, or fatigue that's causing your problems.


Procylon Ingredients and How They Work
We were unable to locate a Procylonwebsite, so information is a bit scarce.

What we did find in terms of ingredients was pretty typical of the "Viagra-alternative" category of male supplements.


L-Arginine for increased blood flow to the genitals
Damiana and Jujube Seed for their aphrodisiac qualities
Korean Red Ginseng and Ginkgo Biloba for increased energy
Unfortunately Procylon also contains the controversial male enhancement ingredient, Yohimbe Bark.

Yohimbe Bark, or yohimbine by its chemical name, is actually one of the very few herbal enhancement ingredients that has been tested and found to be quite effective.

The trouble is, it is also potentially dangerous.

It comes with a long list of side effects, both minor and severe.

Things like headaches, irritability, and dizziness, all the way up to dangerous drops in blood pressure, paralysis, and heart palpitations.

The FDA has issued a warning against the use of yohimbine, and many countries have made it illegal.


Procylon Currently Off the Market
If you spend any time at all looking into male enhancement supplements, you'll find that products sometimes disappear off the face of the earth.

This seems to be the case with Procylon.

We don't know whether or not it's permanent, but Procylon is not currently available through any retailer that we could find.


Conclusion
One of the reasons that herbal supplements sometimes get discontinued is that they are found to contain illicit ingredients, such as those found in prescription erectile dysfunction medications.

This may or may not be the case with Procylon.

It would appear that it is not for the simple fact that an FDA recall or investigation would be made public.


Sometimes, they disappear because a supplement or its manufacturer develops a negative reputation over time, so they need to back up, regroup, and come back under another name.

Again, we don't know this is the case, we just know that it happens.


Let Procylon serve as a warning for you. Supplements are very loosely regulated.

As a general rule, these guys make untrue claims to sell their products. You have to know that going in.

So instead of buying something like Procylon because it's cheap or has a catchy slogan, look for something that's been clinically tested to work.
Have You Used Procylon? Leave Your Review Below!


Our #1 Choice For Male Enhancement – Vigrx Plus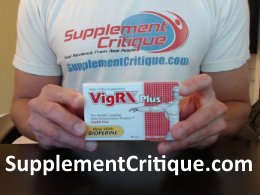 We have personally tested over 100 different male enhancement supplements, and Vigrx Plus stands out as the most effective in terms of results and customer reviews.

Not only is Vigrx Plus designed to help boost overall stamina and libido, but it's also the only product in its category to be clinically studied and PROVEN to work.


Click Here to read more about my specific results with Vigrx Plus
Want To REALLY Get Bigger?

Click Here To See Products That WORK!
Ask A Question
User Questions and Answers
No Questions Have Been Answered For This Article.