Progene Review – My Personal Results
Rob Miller | December 1, 2016
---
Product Reviewed:
Progene
|
OUT OF 5 | Review by:
Rob Miller
|
---
REVIEWS
QUESTIONS
COMMENTS
---
Home » Male Enhancement » Progene Review – My Personal Results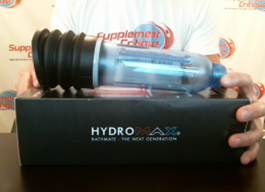 The Bathmate is a proven water-based vacuum pump that can help dramatically increase your size.
Contents
Overview
Ingredients
Where to Buy
Pros and Cons
My Results
Conclusions
User Reviews
Progene Overview
Did you know that men lose approximately 1% of their body's testosterone every year after they turn 20?  And age is not the only thing that can reduce testosterone levels.  Stress  and depression also impedes the body's ability to produce testosterone, a hormone that not only effects sexual performance but also contributes to strength, motivation, mental clarity, and stamina.

As dipping testosterone levels create special challenges for many men, it is natural to seek a product that will help you feel more like your old self.  Progene is ana all natural supplement  that claims it can enhance your sexual function and improve your physical and emotional well being.
Click Here to skip to my personal results.

Progene – Its Ingredients and How it Works
When you visit the user friendly official Progene website, you'll find a variety of information.

There is a complete ingredients list and many of the ingredients included are popular and proven enhancement botanicals.  For instance, Progene contains Tribulus, known to encourage testosterone production, and L-Arginine and DHEA, both testosterone precursors.
The formula includes ingredients from around the world, like three varieties of ginseng, long jack, Saw Palmetto berry, Jamaican ginger root, Lycopine, and oat straw extract.  There are a number of minerals included and it has Vitamins A, E, and B12.  What isn't included in Progene is yohimbe extract.  Yohimbe is found in many male supplement formulas but the FDA has issued warnings against it use, particularly by men with a history of heart disease, high blood pressure, or diabetes.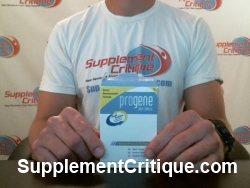 The manufacturer's recommended dosage is two tablets a day for average size men and three for larger males.  It is suggested that the pills be taken on a full stomach in the morning.  Individual results may very, but the website says during the first four weeks of taking Progene you should begin to feel more energetic and notice an increased interest in sex.  The next four weeks bring about a faster metabolism rate, improved focus, and shortened arousal time.  After two months you should experience optimal results.
The makers of Progene do list a few warnings concerning the use of testosterone boosting supplements, including acne, hair loss, hair growth on the face (isn't that normal anyway?), aggressiveness and irritability.  They also mention that if your an athlete who competes in professional sports or the NCAA that you DO NOT use their product.  The reason behind this is that it contains an ingredient called DHEA, which is actually a hormone produced by the adrenal glands.
Although there is not alot of information on the long term results from using DHEA, it is a banned supplement in professional and collegiate level sports.
Where Can You Buy Progene
Progene is available at the official website.  The website is secure and the cost is $59.95 for the first month and $69.95 for following months.  Discounts are available for bulk purchases.  The manufacturer does offer a 90 day guarantee and you may find some special offers at the website as well.  Progene is also available at GNC retail stores and online.
Related Article: Best Testosterone Booster At GNC

Progene Pros
Proven ingredients included in formula
User friendly, secure website
Complete list of ingredients
Testimonials provided
Complete contact info provided
Progene Cons
No clinical studies of Progene's formula cited
Must be taken continuously to enjoy long term results
High priced
DHEA is only available as a prescription in several countries, including Australia and Canada
My Results With Progene
I got a one month supply of Progene from GNC for about $50, and started taking it almost immediately.  The box comes with 60 tablets, and the directions state that you should take 2 capsules a day with a meal.  One thing I wanted to note was the capsules are friggin huge, so if you have a hard time swallowing you might want to break them in half or something.
Energy/Focus:  I didn't really feel any kind of increase in energy or focus, however I did feel like I was sleeping a bit better.  Progene doesn't really contain any "harsh" stimulants, so that leads me to believe that it's not intended to give you that "pick me up" type of feeling.
Mood/Concentration:  I have to say I was feeling like my mood had improved just a bit, but it wasn't anything "life changing".  I just had an overall feel good type attitude.  I didn't notice that I had any increase in focus or concentration or anything, but I'm not even sure if it's intended to have any real effect on that anyway.
Performance/Power:  My gym sessions were not anything crazy either.  I thought I noticed a slight increase in strength and power, but I certainly didn't seem to gain any massive results in terms of size or stamina.
Our Conclusions
We were impressed by both the informative website and the ingredients used in this supplement.  It contains many ingredients with known benefits.  Although the high price may keep it out of some consumers hands, Progenedoes seem promising and is backed with a generous 90 day money back guarantee.  However, I based most of my original findings on the research that I did.  Having tried it out, I feel as though there are much better supplements out there that can give you solid results, much better than what you would get with Progene.
Couple that with the fact that you can't even use the product if you play at the NCAA level, and I would say skip it for now.

Have You Tried Progene?  Leave Your Review Below!
Our #1 Choice For Male Enhancement – Vigrx Plus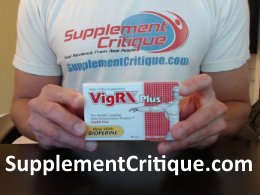 We have personally tested over 100 different male enhancement supplements, and Vigrx Plus stands out as the most effective in terms of results and customer reviews.  Not only is Vigrx Plus designed to help boost overall stamina and libido, but it's also the only product in its category to be clinically studied and PROVEN to work.
Click Here to read more about my specific results with Vigrx Plus
How People Found This Review:
and progene review, and progene reviews, and progene, and does progene really work
Want To REALLY Get Bigger?

Click Here To See Products That WORK!
Ask A Question
User Questions and Answers
---
I had a heart attack can I still take Progene. -Burney
Because of your previous health issues, you should check with your doctor before starting any new supplement.- Rob
Was this question helpful to you?

ASK A NEW QUESTION
---