Proloonging Review – Does it Work
By:
Rob Miller
Fact Checked On: 4-5-2018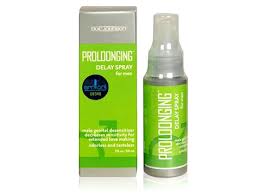 Proloonging Overview
While most of the products we look at in terms of male enhancement are designed to improve erections and increase you libido, this one is a little different. Proloonging is what's called a "delay spray." Millions of many experience premature ejaculation at least occasionally. But of course, no one wants to discuss it. That's actually where Proloonging, made by Doc Johnson, comes in If you use it, you won't have to talk about it either.
Proloonging Ingredients and How They Work
The main active ingredient in Proloonging is Benzocaine. This is a topical anesthetic that desensitizes the area to which it was applied. (Sometimes dentists use it to numb the area topically before giving you a shot of Novocaine).
Proloongingis a water based spray that provides a 7.5% Benzocaine concentration . You simply spray it on the head and shaft of the penis, and rub it in until you start to feel the tingly numbness. You should aim to use it about 3 to 5 minutes before your sexual encounter. Since it's water based, it is compatible with condoms, so that need not be a concern.
Proloonging will start to numb your penis shortly, and you'll want to wash your hands right away so it doesn't affect them.
Proloonging Pros and Cons
A product like Proloonging is pretty straight forward, but we can still benefit from a direct comparison of the good vs the bad.
Advantages of Proloonging
The ingredient list is simply
It works almost immediately.
It's compatible with condoms.
The one Proloonging review from a customer is favorable.
Disadvantages of Proloonging
Word is that it doesn't taste or smell very good.
Where to Buy
You can buy Proloongingonline through the Doc Johnson website or a couple other online stores. The 2 ounce spray sells for about $10.
Conclusion
For the most part, one desensitizing spray is as good as another, and it merely comes down to personal preference. If taste and smell are of primary importance to you, Proloonging may not be what you're looking for. Otherwise, it's worth trying.
Have You Used Proloonging? Leave Your Review Below!
Top 3 Premature EjaculationAffiliate Disclosure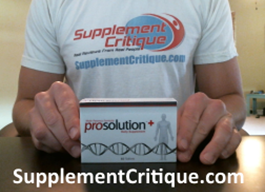 Prosolution + is the ONLY supplement I've reviewed thats been clinically tested to help with premature ejaculation.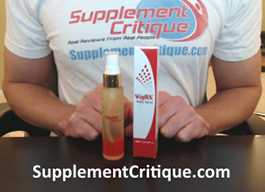 Vigrx Delay spray is a VERY effective premature ejac product for many reasons.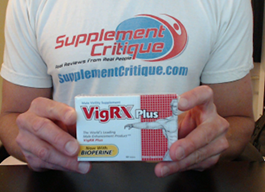 Vigrx Plus was designed to not only help with ED, but also premature ejac. problems.
Ask A Question
User Questions and Answers
---

Does it help you maintain a longer erection also -classic

Yes, it helps you last longer.- Rob
Was this question helpful to you?
1 out of 1 people found this question helpful.
ASK A NEW QUESTION
---

Does the numbing agent in this product affect the women,Numbing her women area to wear she doesn't enjoy as much? -Mike

It could. That's why you want to let it dry before making contact. You should also wash your hands after applying it.- Rob
Was this question helpful to you?

ASK A NEW QUESTION