Alright, I know what you're thinking…
Virmax?!

Sounds like a poison for pesky varmint!
But I can assure you, it's quite the opposite.
Virmax For Her is actually a female pleasure enhancer that claims to get women all squirrely for sex.
And the timing has never been better.
Why?

Well, men get all the attention when it comes to low libido, erectile dysfunction, and the like.
But it's coming to light that women struggle just as much as men — if not more so! — when it comes to low-libido and sexual dysfunction. Source
So naturally, products like Virmax For Her are popping up left and right.

But how do you know if a product like this is worth your time… or not worth a dime?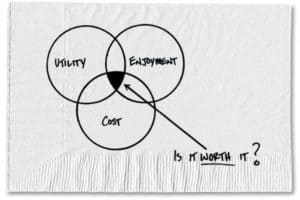 Well, you've come to the right place.

I'm going to share everything you need to know about Virmax For Her, and whether or not this sex enhancer for women is right for YOU!
Related Article: Female Viagra Alternatives That Work!
What is Virmax For Her?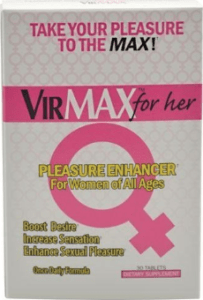 Virmax For Her is a daily dose sex pill that claims to:
Boost desire
Increase sensation
And enhance sexual pleasure
The company that makes the product has been around for 10+ years, and the products they make are "based on a Nobel Prize-Winning discovery on the body's regulation of blood vessel dilation and flow."
Yep, blood vessel dilation and flow is how the whole thing works.

We'll talk about the ingredients that make this possible in just a bit.
But there's one thing that sets Virmax For Her apart from other female sex enhancers.

You see, slow-acting daily dose pills (like this one) need to stay in your system and take up to 3-months for results.
BUT… Virmax For Her supposedly offers a fast-acting, quick-fix option for sexual spontaneity.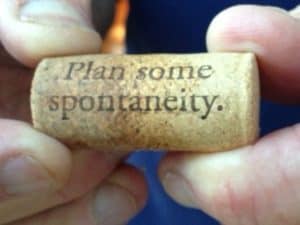 They say if you take 2 tablets 30-45 minutes before sex, you should be good to go.

So this product offers the best of both worlds — constant libido, or libido-on-demand.
What are the ingredients in Virmax?
The product contains many of the same ingredients that you'd find in other sex pills for women. The formula includes:
Horny goat weed is said to be a natural aphrodisiac and also 'appears to encourage blood flow' to the vagina, which heightens sensation. Source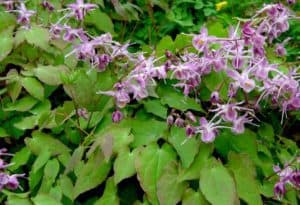 L-Arginine is an amino-acid that produces nitric oxide, and nitric oxide 'causes blood vessels to open wider' for increased blood flow. Source
Ginkgo Biloba is a natural extract that 'when combined with sex therapy, but not alone, significantly increases sexual desire and contentment in women'. Source
Kudzu Root, in some research is shown to 'reduce hot flashes and improve vaginal dryness in women going through menopause'. Source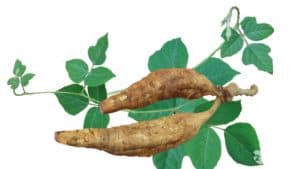 Hawthorn Berry is thought to 'increase sexual sensitivity and response in women' by promoting blood flow to female genital area. Source
And other natural ingredients
Here is the full list of ingredients found in Virmax For Her: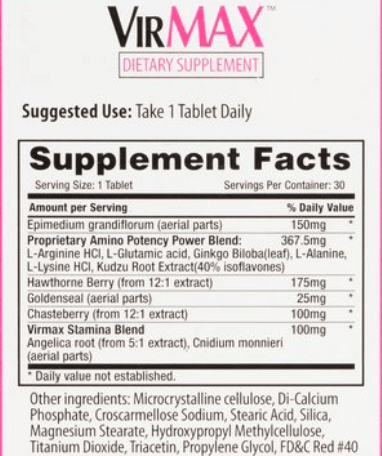 Now, there really is nothing out of the ordinary with this formula.

And it's important to note that the evidence is inconclusive as to whether or not certain ingredients in Virmax For Her are as effective as they claim to be.
Virmax For Her FAQ's
How do I take it?
Again, you have two options for taking this sexual enhancer.

The label says to take 1 tablet daily.

But again, I've also heard that (instead of daily-dosing) you can take two tablets 45 minutes prior to sex and it should do the trick.
How long does it take to start working?
There's very little information online about how fast you can expect to see results with Virmax For Her.

However, if you opt for the daily dose, you should be seeing results within 1-3 months.
Why so long?

Well, these types of slow-acting sex enhancers need to remain in your system for optimal effectiveness.
But if you're one of the lucky few, you might see results as soon as the first or second week of taking it.
Finally, some women who take these sex pills see no results at all.
Are there any side effects with Virmax For Her?
Typically, the side effects that come with these female libido enhancers are pretty mild.
With that said…
Because the formula contains L-Arginine, and other vasodilators, WebMD says you could potentially experience anything from abdominal pain, to allergies, to low blood pressure.

User reviews of Virmax For Her
Unfortunately, I searched high and low and came up pretty dry as far as user reviews go.

The product is sold on Amazon, but nobody has written a thing about it… yet.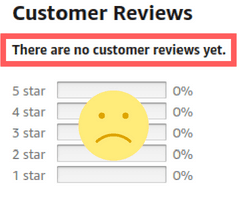 But fear not!

Virmax makes a whole bunch of other products that actually get decent reviews.

So I imagine Virmax for Her would get similar marks, but don't take my word for it.

As ladies share their experience with the product, I'll be sure to circle back and update you.
Where can I buy Virmax?
Other than the company's official site, Virmaxinfo.com, I've found Virmax for sale at online outlets like Amazon.com and Walgreens.com.

Walmart no longer carries the product.
How much does Virmax For Her cost?
The cheapest I've found this sex pill is $15 (30-day supply) for Amazon Prime members.
But if you shop Walgreens or the Virmax website, you're only looking at $20 per box.This is relatively cheap, as a quick Google search for 'women sex enhancers' brings back prices averaging out at $45.

Is there a guarantee?
No… which is sad.As far as I know, Virmax For Her does not come with any guarantee at all.
Most legitimate products that I've reviewed not only offer a guarantee, they offer a generous 100% money-back guarantee… sometimes up to 60-90 days!
So offering no guarantee tells me they don't believe their product gets results, which is definitely a red flag.
Recommendations
I have mixed feelings about Virmax For Her.
On the one hand, it's affordable at $15 for a one-month supply.And I haven't heard any reports of negative side effects from women taking the product.

But on the other hand, I haven't heard ANY reports of ANY women taking the product, period.

There aren't any user reviews, which isn't necessarily a bad thing, but if women are getting results, you better believe they'll take a few minutes to write about their experience.
In other words, sometimes silence is not golden.
The ingredient profile is fairly standard, so nothing groundbreaking there.

But again, the company doesn't stand behind this product with a money-back guarantee.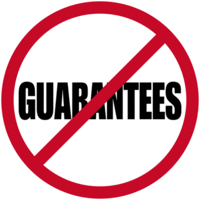 Finally, the name is just weird.

I don't know if I'd wanna ingest anything called Virmax.
All in all, this product doesn't quite stack up to the recent female libido enhancers we've tested.
Have you tried Virmax For Her?

If so, write your review in the comments below!
Best Female Sex Enhancer – HerSolution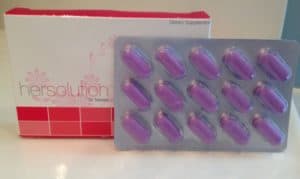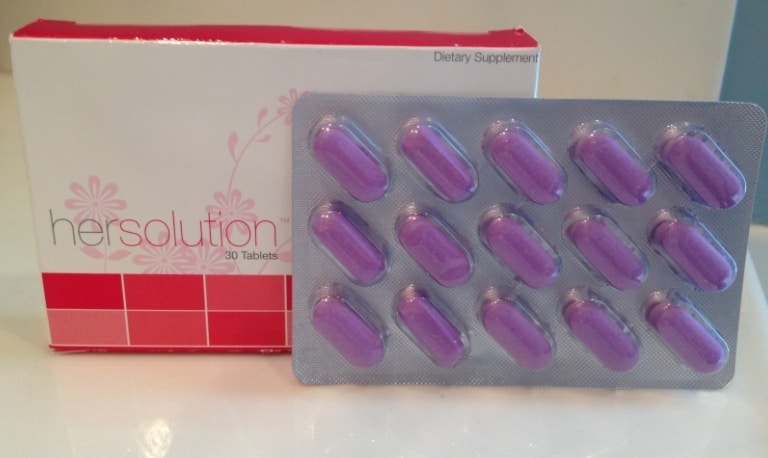 There are only a handful of female viagra alternatives on the market, but we've (well, my wife) personally tested most of them.Out of the dozen or so that we've tested, HerSolution consistently provided the best results. It uses a unique blend of ingredients that not only help with vaginal dryness, but can also help rev up your sex drive and desire DRAMATICALLY.Read more in our personal HerSolution review here.
Ask A Question
User Questions and Answers
No Questions Have Been Answered For This Article.