Pure Muscle X and Testerone XL Review
By:
Rob Miller
Fact Checked On: 5-1-2021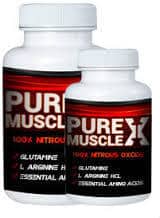 Contents
What Does the Article Say
The Products
Pure Muscle X
Ingredients
Testerone XL
Where to Buy
The Bottom Line
User Reviews
Over the last decade or so, the online health and fitness supplement industry has exploded into a multi-billion dollar business, and just like in the wild west a couple centuries ago, when there's that kind of growth, you're gonna get some outlaws exploiting it for their own benefit.

In this case, they come in theform of shady companies basically selling snake oil for huge profits.

They market their products using hard sell tactics and harder to believe promises, but by capitalizing on the hopes and fears of millions of potential customers, they can make huge profits.
So it's no surprise when we come across articles like the one we're talking about today.
Right off the bat, I'll let you in on the secret. This is not a real article.It's fake, I call it a "farticle" for fake article.

It's really just an advertisement trying to sell two supplements, Pure Muscle X and Testerone XL, by tricking you into thinking there's been this amazing new discovery that only celebrities have had access to until now. Don't believe me?

I'll break it down for you.
First of all, they use typeface and font style to make you think this article is coming from Men's Health Magazine, but it's not. It's actually Men'sHealthLife, which isn't even a real magazine.

The website address has nothing to do with Men's Health Magazine:

I got a little curious about who this menshealthadvice365.com was, so I went to theirhomepage, and look what I found!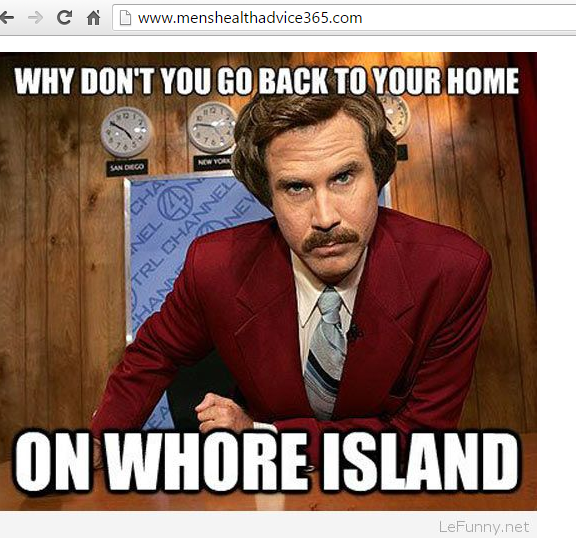 Haha, at least these guys maintain a sense of humor while they're separating you from your hard earned dollars.

Everybody loves a good Will Ferrell Anchorman meme!

Ask A Question
User Questions and Answers
No Questions Have Been Answered For This Article.