Rail Male Enhancement Video Review
By:
Rob Miller
Fact Checked On: 5-29-2018
Thinking about trying Rail Male Enhancement? I've actually tested it.

Watch my video, and learn more about the ingredients, side effects, how to stack with phenibut, and more.
If you prefer to read our written Rail Male Enhancement review, click here.
Video Transcription
Hey guys.

Rob here again with supplementcritique.com.

And in today's review we are going to be talking about a supplement called a rail.

Rail is a male sexual enhancer, sometimes called male enhancement pill.

It's basically designed to help improve your overall sex drive and performance.

I'm gonna talk a little bit about the product first, but if you'd like to go ahead and skip ahead to my personal results, you could just click on the link below in the description box.

It'll take you to my website supplementcritique.com where I go into all the details about that.

So anyways, I came across rail after one of my site visitors asked me if I ever heard about it. At that point, I actually didn't.

I ran a quick search on Google, and I noticed that it's made by a company called edge bioactives.

They're actually located in Tampa Florida and I've used a couple of their products already, most notably the Peruvian brew system, and an all-natural testosterone booster called spartagen xt.

In my personal experience, the Peruvian brew was actually a really good product.

It's actually male sexual enhancer as well and gave me probably one of the biggest boners I've actually had in recent memory from supplements that I've tested within the last year.

So spartagen xt, on the other hand, didn't really do that much.

I felt a little bit of effect for the first week or so but then it seemed to sort of taper off as time went on, so.

Anyways, rail is labeled as a male enhancement breakthrough, and it's actually broken down into two proprietary blends.

You have the chamber flow matrix which includes a combination of 570 milligrams of L-Arginine, L-Citrulline, and Epimedium extract.

Two of these ingredients, specifically L-Arginine and L-Citrulline cause a process called vasodilation, which is basically a fancy term for a widening of the blood vessels.

So during this widening of the blood vessels.

In practice, more blood flow starts to go into the penis, which basically allows for a larger more sustained erection.

Epimedium contains Icaren, which has been shown in limited clinical studies as a weak pde5 inhibitor. pde5 inhibitors are actually the same process that prescription ed medications, like Viagra and Cialis cause, and Epimedium is basically nature's version of that.

The second proprietary blend includes 330-milligram combination of Butea superba, ginseng, and Gingko Biloba.

All three of these have been shown in limited clinical studies to help with EB symptoms, and I'll actually post a couple of those studies below in case you're interested in checking them out.

As far as reviews, there's not a whole lot of talk on the internet about rail.

As a matter of fact I couldn't find any reviews at all.

Not even on their official website, which from what I remember, I think is like youredcure.com or something like that.

So as far as my personal results, I actually ordered a trial box off their site about two weeks ago.

I've been taking up for about the last five days or so.

One thing I actually want to note real quick upfront is that I'm not affiliated with this company in any way.

I wasn't paid to do this review or anything like that.

So, the directions on the label actually state that you should take two capsules, one hour prior to sexual activity.

This free trial box actually only contains ten servings, and it's not really clear if it's the kind of pill that takes a little bit of time to build up in your system, but so far I've actually definitely noticed a little bit of improved, I guess erection quality in the erection Department if you want to call it that.

It's kind of hard to explain but it's almost like I feel a bit meteor and heavier down there, and I could kind of sense like an improvement in my ability to last longer.

For me, it actually seemed to hit a little bit quicker than one hour.

If I have to say without actually using like a stopwatch or anything, it seems like it starts kicking in around like maybe thirty minutes or so.

They probably tell you one hour, so that it fully kicks in for most guys.

A lot of times it depends on the individual, how much food you have in your stomach, whether or not you take it on a, you know, a full or an empty stomach, your metabolism and things of that nature.

But anyways, that pretty much all I have for rail male enhancement.

As far as my personal results, it definitely seemed to work for me.

I wouldn't characterize it as the best product I've ever used for ED issues.

But I would definitely probably put in my top ten if I had to make such a list.

You can find this on their official website for about $69 for a month's supply.As far as I'm aware they actually offer discounts for larger orders, and they also back it up with a 90-day money back guarantee.

So you really don't have that much to lose.

The other option is actually their free trial, which I would sort of caution against going down that route because ultimately if they're gonna end up charging you for the supplement.

It's not a sample or anything, it's actually a trial, which means that you have a trial period.

I think in this case is fourteen days, and then they're actually going to charge you the full price for the product.

So anyway, that's pretty much all I got.

If you have any questions you can leave them in the comment section below or you can send me an email to contact@supplementcritique.com, and I'll try to get back to you as soon as possible. And thanks for watching.

I'll be back soon with another review.

Take care.
Top 3 Male EnhancementAffiliate Disclosure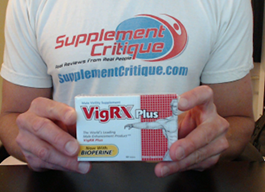 Out of the 100+ male enhancement products Ive tried, Vigrx Plus was the best.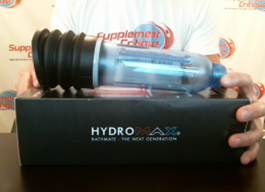 The Bathmate is a proven water-based vacuum pump that can help dramatically increase your size.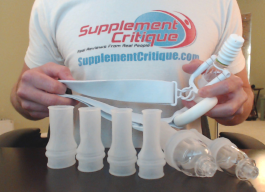 Phallosan Forte is a GREAT option for those looking to grow both length AND girth, permanently.
Honorable Mention/Inexpensive Alternative:Magnum Rings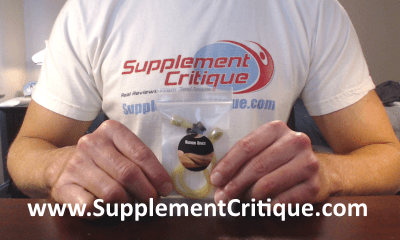 Magnum Rings are a VERY affordable option to getting both girth and length gains, at a fraction of the price of the Bathmate or Phallosan Forte.
Click Here to see our full Magnum Rings review.
Ask A Question
User Questions and Answers
No Questions Have Been Answered For This Article.