Somnapure Video Review
By:
Rob Miller
Fact Checked On: 5-29-2018
Thinking about trying Somnapure? I've actually tested it.

Watch my video, and learn more about the ingredients, side effects, how to stack with phenibut, and more.
If you prefer to read our written Somnapure review, click here.
Video Transcription
Hey guys.

Rob here again with supplementcritique.com.

And in today's review, we're gonna be talking about somnapure. All natural sleep aid.

We're gonna talk about the product first before I dive into my personal results.

But if you'd like to skip ahead to my review, you can just click on the link right here at the bottom of the video.

It'll take you to my website supplementcritique.com where I go into a little bit more detail about my personal results, as well as the ingredients and all of that stuff.

So, if you're not already aware, somnapure is an all natural sleep aid.

It's made by a company called peak life.

It's essentially designed to help you fall asleep fast, improve your overall sleep quality and help you wake up feeling refreshed.

The directions state that you should take two tablets, once daily, thirty minutes prior to bed.

But I will suggest that you start off with half the dosage.

In this case, it would be one tablet, and asses your tolerance.

Because some guys will get quick results with one pill and some guys won't get any results from one pill.

It's better to start off slow and see what kinds of results you get from it.

If you take two capsules it might end up sleeping great, sleeping the entire night, and then end up waking up feeling [inaudible 01:18].

And if you took one capsule, you might end up with the same result, as far as sleeping great and wake up not feeling [inaudible 01:25].

Again, it all depends on the individual but I definitely recommend that you start off with the lowest possible dosage.

So anyway, what's in somnapure that makes it so effective.

The ingredients list throws a number of all natural sleep aids such as [inaudible 01:40], L-Theanine, passion flower extract, and melatonin.

I'm not gonna go into the details of each ingredient here but if you click on the link and go to my website you'll be able to see all the details on there.

As far as purchasing somnapure you have a couple of different options.

You can find it in a lot of retail stores like CVS, Walgreens, and I think Walmart carries it.

And the average retail price of these locations can range from as little as like 12 bucks to as high as 39 dollars.

It really just depends on your location [inaudible 02:12].

So the main question on everyone's mind is probably: Does it work?

And in my opinion, I think it actually does work very well.

I don't typically suffer from insomnia, but like a lot of other people, I have my nights where I just have trouble falling asleep, and I need to get to bed, so it's nice to have something to turn to in that, in that regard.

For the very few times, I actually tried it, I think I tried it like maybe about four or five times, it worked great.

I fell asleep very quickly, I stayed asleep. I woke up feeling pretty damn good.

The only downside that I noticed was the smell, the smell of the capsules, literally smells like shit.

It's kind of a hard, other than smelling like shit, It's not exactly like shit, it just smells like something that it's not a very very pleasant smell.

I did a little bit of research to find out what ingredient might have been causing that, and it looks like the [inaudible 03:08] is the [inaudible 03:10] on that one so.

Anyway, if you're looking for an effective sleep aid I would definitely recommend it.

It's not very expensive, it works great, and it can be found in your nearby store, so you don't have to wait two or three days for it to be shipped to your door.

That's pretty much all I have on somnapure.

If you have any questions you can leave them in the comment section below or you can shoot me an email at info@supplementcritique.com, and I'll try to get back to you as soon as possible.

Take care guys.
Top 3 Sleep AidsAffiliate Disclosure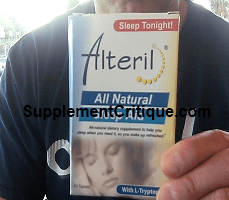 Alteril is a VERY effective, non-addictive sleep aid that will leave you waking up refreshed.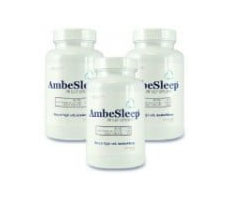 Ambesleep is a fast acting formula that uses all natural ingredients and helps you sleep more deeply.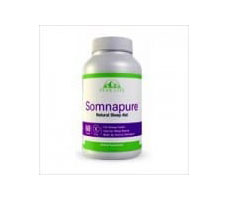 If it wasn't for the free trial billing nightmare, we probably would have ranked it higher.
Ask A Question
User Questions and Answers
No Questions Have Been Answered For This Article.