RedLips 2 Overview
RedLips 2 is a fast acting male enhancement supplement we found on Amazon (where you can find lots of similar products).

You take just one pill when you need it, and the effects are supposed to last anywhere from 4 to 7 days.

Their tag line is "Time+Size+Stamina," meaning that you'll have the energy to keep going all night, your erection will be bigger and stronger, and you won't have to worry about premature ejaculation anymore.

Additional benefits include increased confidence and explosive orgasms.

We're always a little skeptical about fast acting supplements, so let's take a closer look at this one.
RedLips 2 Ingredients and How They Work
We found a RedLips 2 ingredient list posted on one of the retail sites that sells it. The list is pretty comprehensive.

It's a total of 1250 mg of:
Lycopene which is an antioxidant for improved cell health.
Tribulus Terrestris which increases your body's own natural production of testosterone by increasing the release of Luteinizing Hormone which signals the testes to produce more testosterone.
Yohimbe which acts as a stimulant and also increases blood flow to the penis for better erections.

Yohimbe works, but it's controversial because it has the potential to cause dangerous side effects, especially for people with blood pressure or heart issues.
L-Arginine which increases the production of nitric oxide which improves blood flow to the penis during erections.
Damiana Leaf which is an ancient herbal aphrodisiac.
Guarana which is a form of caffeine to provide energy.
Maca which is an additional herbal aphrodisiac with other sexual benefits as well.
Vitamin C for energy and immune system help.
Vitamin B12 which also provides a healthy energy boost.
Zinc which is important to the body's natural testosterone boosting process.
Vitamin D3 which you need for healthy testosterone production.
You are instructed to take one RedLips 2 capsule about an hour before sexual activity.

If it doesn't start to work within the hour, take it a little earlier next time and make sure you take it on an almost empty stomach and drink plenty of water.
RedLips 2 Pros and Cons
Advantages of RedLips 2
There's no commitment.

You only take RedLips 2 when you need it.
The RedLips 2 reviews I found were all positive.
The formula is all natural.
Disadvantages of RedLips 2
It's expensive per pill.
There aren't very many customer reviews.
It contains Yohimbe which may cause dangerous side effects for some guys.
Where to Buy
RedLips 2is available to purchase online through Amazon and a few other retailers. It comes one pill in a blister pack.

I've seen 5 pills selling for $30 on Amazon, and I've seen one pill selling for $7.75, so shop around.
Conclusion
The thing about fast acting male enhancement supplements is that it's hard to find one that's both safe and effective.Often, if one works, it's because it contains an illegal, possibly unsafe ingredient.
RedLips 2 seems to be all natural, but you will want to be careful of the Yohimbe.

If you've used Yohimbe before and haven't had problems, then RedLips 2 may work well for you.
With that being said, always keep dosage in mind and do not exceed the recommended daily dose ever, especially if you are sensitive or allergic to any of the ingredients.
Also, you should make sure that none of the ingredients interact with any medications that you are currently taking and if so, consult with your doctor.
Have You Used RedLips 2?

Leave Your Review Below!
Top 3 Male EnhancementAffiliate Disclosure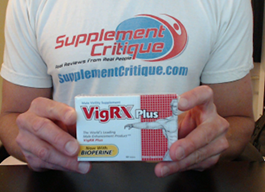 Out of the 100+ male enhancement products Ive tried, Vigrx Plus was the best.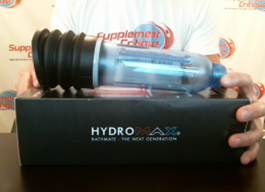 The Bathmate is a proven water-based vacuum pump that can help dramatically increase your size.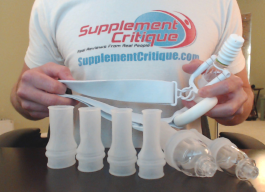 Phallosan Forte is a GREAT option for those looking to grow both length AND girth, permanently.
Honorable Mention/Inexpensive Alternative:Magnum Rings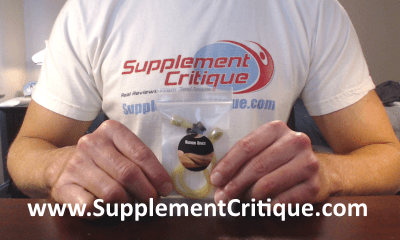 Magnum Rings are a VERY affordable option to getting both girth and length gains, at a fraction of the price of the Bathmate or Phallosan Forte.
Click Here to see our full Magnum Rings review.
4 Star User Reviews

3.0 out of 5 Stars (2 Reviews)
Have you used this supplement?
There Are no 4 Star User Reviews
Want To REALLY Get Bigger?

Click Here To See Products That WORK!
Ask A Question
User Questions and Answers
---

If it's my first time taking a whole Red Lips Premium pill is it going to cause serious side effects? -ricardo

It does contain Yohimbe, which causes side effects like racing heart, headache, dizziness, and blood pressure changes for some people.  You may want to start with half a dose to see how you respond.- Rob
Was this question helpful to you?
6 out of 9 people found this question helpful.
ASK A NEW QUESTION
---

What if you take the pill and don't have sex, do your penis just stay on hard all day or be normal until sexual things happen? -Ladarius

You probably won't get an erection unless you get sexually stimulated.- Rob
Was this question helpful to you?
4 out of 5 people found this question helpful.
ASK A NEW QUESTION
---

How does it work -Cedric

You take 2 pills about an hour before sexual activity.- Rob
Was this question helpful to you?
4 out of 7 people found this question helpful.
ASK A NEW QUESTION
---

I'm taking chemo will this pill effect my blood work -Charles

You'll have to consult your doctor about how it will or won't affect your treatment.- Rob
Was this question helpful to you?
1 out of 1 people found this question helpful.
ASK A NEW QUESTION
---

What does the pack that each pill come in look like front and back? -Mandi

There's an image of the front near the top of this review. I haven't seen the back.- Rob
Was this question helpful to you?
3 out of 5 people found this question helpful.
ASK A NEW QUESTION