Restorage Overview
Restorage is a complete rejuvenation supplement for daily use by both men and women. I've been looking into a few HGH releaser supplements lately, and this one popped up among the list, even though that's not technically what it is.

The label and the marketing don't specifically talk about HGH, but one of the several complexes it uses is the same combination of amino acids used in most HGH secretagogues.

But there are a whole bunch of other complexes with other purposes too, so let's not get ahead of ourselves.
As a daily rejuvenation supplement, Restorage looks to provide:
Muscle support.
Support for sexual performance.
Clear, smooth, radiant skin.
Antioxidant protection and stress relief.
Support for memory and better cognitive functioning.
Sounds good, right?

So let's look at the formula and see if it looks like Restorage comes through on its promises.
Restorage Ingredients and How They Work
The formula for Restorage is divided up into several complexes with a few individual components thrown in for good measure.

There's:
The Proprietary Amino Blend.

They say this one is for muscle building and that is indeed probably true.

It's got L-Arginine which will increase the presence of nitric oxide in your blood.

This is a vasodilator so your blood flows more freely, bringing much needed oxygen and nutrients to your muscles.

The blend also contains Glycine, L-Glutamine, L-Tyrosine, and L-Lysine which are the components in most HGH releasing supplements.
The Skin Enhancement Solution.

This includes DMG, GABA, Grape skin extract for antioxidant protection and Alpha-Lipoic Acid which strengthens skin's protective barrier.

These components work to increase your skin's production of hyaluronic acid.
The Antioxidant and Stress Support Blend.This one has Green Tea, Saw Palmetto, Lycopene, and Pumpkin seed to help protect cells against the onslaught of environmental damage.
The Sexual Performance Blend.

This one contains Green Tea and L-Arginine for energy and blood flow support.
The Memory and Cognitive Function Blend.

This includes DMAE and Resveratrol to keep your brain firing on all cylinders.
On top of all the blends, Restoragealso contains Vitamins A and C, Niacin, Magnesium, Zinc, Selenium, Copper and Chromium.
Instructions are to take one Restorage packet dissolved in about 6 ounces of water on an empty stomach either in the morning or before bed.

You should use it for 28 days, then take a 2 to 3 day break before starting up a new cycle.
Never exceed the recommended dosage that a manufacturer provides you with and always closely follow their instruction as they are that way for a reason.
Restorage Pros and Cons
Advantages of Restorage
It's a well rounded supplement for men.
The few Restorage reviews I've found have been glowing.
The ingredients are natural and fully disclosed.
Disadvantages of Restorage
It's expensive.
There isn't a whole lot of feedback available.
Where to Buy
You can purchase Restorageonline through a couple of retail sites or you can buy it at select GNC stores.

The 28 day supply sells for anywhere from $60-$80.
Conclusion
Restoragelooks like a pretty good supplement, but I just don't know if it's quite worth the amount of money it costs.It would be an easier sell if there were tons of guys singing its praises, but unfortunately, that's just not the case.

In the end, if you're curious and you have the case, go for it.
Be sure to double check to make sure that there is nothing in Restorage that you are allergic, and if you are currently taking prescription drugs or even over the counter supplements or medicines, please check to make sure that there is nothing in them that will negatively interact with it.
Have You Used Restorage?

Leave Your Review Below!
Top 3 Hgh SupplementsAffiliate Disclosure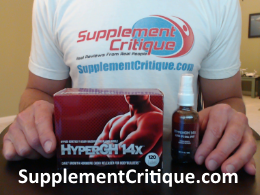 HyperGH 14X is a potent HGH releaser which works to help with recovery.

Read more in our review.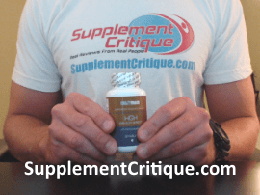 HGH Elite series is another one of the best HGH supplements we've ever tested.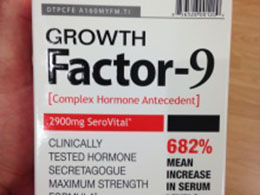 While it is very expensive, Growth Factor 9 has proven that it indeed does WORK.
User Reviews

4.0 out of 5 Stars (1 Reviews)
Have you used this supplement?
Restorage capsules
By
Syed Rashid Ali

,
May 18, 2016
I am using restorage capsules daily. Once in the morning after breakfast and feeling improvement in my health.

Was this review helpful to you?
2 out of 3 people found this review helpful.
---
Ask A Question
User Questions and Answers
No Questions Have Been Answered For This Article.