Rhino51 Review – For Real or Flaky?
By:
Rob Miller
Rhino51 Overview
Rhino51 is a fast acting sexual performance enhancer that promises to give you "that sextra rock horn on you've always wanted". They claim it will do this by increasing and maintaining blood flow, improving energy, creating a feeling of well-being, and elevating testosterone levels. Refreshingly, Rhino51 claims that it will NOT increase the size of your penis. It is a performance enhancer, and it doesn't claim to be more than that.
Rhino51 Ingredients and How They Work
The ingredients in Rhino51 are fairly typical for an all-natural, fast acting performance enhancer. They don't list amounts, but the ingredients include:
Testosterone boosters like Tribulus Terrestris, Euycoma Longifolia, and Epidemium Sativum
Aphrodesiacs like Muira Puamba
Libodo enhancers like Ginkgo Biloba and Panax Ginseng
Energy and stamina enhancers like Ashwagandha
Unfortunately, it doesn't mention having anything to increase blood flow to the penis, which is the most important factor in firmer, harder, more powerful erections.
Rhino51is to be taken as needed, 1 pill on an empty stomach 45 minutes before a sexual encounter, and the effects are said to last for several hours, sometimes a day or more. Some users may need 2 pills to achieve the desired results. Taking more than 2 pills in a 24 hour period, however, is not recommended.
Rhino51 Pros and Cons
Taking a look at the benefits and drawbacks is a good way to help make the best decision on what product to try.
Advantages
Rhino51 doesn't need to be taken every day, just as needed.
A free sample ($8.99 for shipping) is available.
It is all natural.
Disadvantages
It is expensive.
There are no independent customer reviews.
It does not contain some of the most important ingredients for male enhancement.
The website is difficult to navigate.
Where to Buy
The only place we could find to purchase Rhino51 was their website. And the only product we were able to place an order for was the free sample for $8.99 (shipping). There was no option to buy a full size package. We have found through other sources, however, that the website normally sells 3 capsules for $26.97, and 10 capsules for $89.99. We were unable to determine whether this is just a temporary glitch in the system or something more permanent.
Conclusion
There are some good things about Rhino51. It contains many natural ingredients that should enhance libido and increase sex drive. The problem is not what it has, so much as what it lacks. There is nothing in it to support the blood flow necessary for great erections. And there are more problems still. Under normal circumstances, Rhino51 is expensive. Currently, it seems you can't even get a full size package at any price. In addition to this apparent malfunction, the website also has plenty of spelling and grammatical errors, leading us to question the professionalism of this company and this product.
Once again, there are so many options in this market. We recommend you find something better, something you can trust.
Have You Used Rhino51? Leave Your Review Below!
Top 3 Male EnhancementAffiliate Disclosure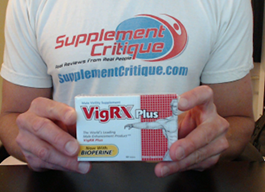 Out of the 100+ male enhancement products Ive tried, Vigrx Plus was the best.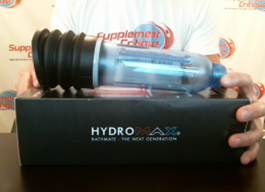 The Bathmate is a proven water-based vacuum pump that can help dramatically increase your size.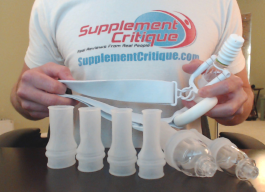 Phallosan Forte is a GREAT option for those looking to grow both length AND girth, permanently.
Honorable Mention/Inexpensive Alternative:Magnum Rings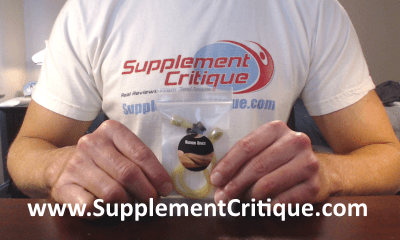 Magnum Rings are a VERY affordable option to getting both girth and length gains, at a fraction of the price of the Bathmate or Phallosan Forte.
Click Here to see our full Magnum Rings review.
User Reviews

5.0 out of 5 Stars (1 Reviews)
Have you used this supplement?
Rhino51
By
tex muerte

,
May 23, 2014
I myself was kind of weary about the pill. It was a free pill i randomly found on a sample website so i wasnt sure what to expect. Though to my surprise my girlfriend and i started having sex and after i ejaculated the first time i was right back up. I have taken many pills that i had a lasting erection but stamina was not increased. This did that. I went for a good 4 or 5 hours before my girlfriend got tired. Then went a couple times the next morning. I would definitely recommend it. Though at 8.99 it is rather expensive but there are a few codes floating around on the net you can find. The FREERHINO no longer works though which was how i got that first pill but plan on buying a couple more for special occasions.

Was this review helpful to you?
2 out of 2 people found this review helpful.
---
Want To REALLY Get Bigger?

Click Here To See Products That WORK!
Ask A Question
User Questions and Answers
---

How can I buy these pills can you just call me or can you send me an email with the website so I can order thank you -Rafael

It used to be available at their website, but I am unable to find it at this point. Let me know what benefits you're hoping for and I'll recommend something else for you.- Rob
Was this question helpful to you?
0 out of 1 people found this question helpful.
ASK A NEW QUESTION