Super Hero Pills Review – Should You Use It?
By:
Rob Miller
Fact Checked On: 1-29-2015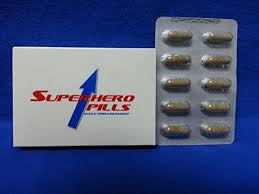 Super Hero Pills Overview
I admit, it's a good name.

And if that were all there was to it, Super Hero Pills would get a great review. It would be among the best.

But unfortunately for Super Hero Pills, it's not all in the name.

So we'll go on to take a look at the promises, the ingredients, and the customer reviews, in an attempt to get a real feel for whether or not this product actually lives up to its inventive name.
Super Hero Pills promise many things.

You take them only as needed (not every day like some supplements require).

And when you do take them, you'll feel like a super hero in minutes.

Your sex drive will increase, you'll get great erections, and your testosterone levels will remain hig h for up to 4 days.
Super Hero Pills Ingredients and How They Work
Super Hero Pills provides a list of ingredients which includes:
Eurycoma Longifolia which increases free testosterone by minimizing SHBG, the molecule that binds itself to testosterone rendering it ineffective.
Tribulus Terrestris which helps your body create an increased amount of testosterone naturally.

It signals the release of luteinizing hormone which then signals the testes to produce more testosterone.
Epimedium Sagittatum which increases blood flow to the penis so you reach better erections.
Saw Palmetto which improves prostate health.
Ginseng which is an aphrodisiac and an energy booster.
Ashwagandha which is a powerful immune system tonic that provides all kinds of health and well being benefits.
Instructions are to take 1-2 Super Hero Pills capsules about 40 minutes before you're expecting to engage in sexual activity.
Super Hero Pills Pros and Cons
Advantages of Super Hero Pills
You don't have to take them every day, only as needed.
The effects could last up to 4 days.
The ingredients are all natural.
There are lots of favorable Super Hero Pills reviews from customers who've used it.
Disadvantages of Super Hero Pills
They promise to raise testosterone, but testosterone levels don't really work that way.

You need to take a natural testosterone booster every day for almost a month before you start seeing results.

You can't really just take a pill every so often and expect that to raise your T.
There is very little of each ingredient.
Every review on Amazon is a 5-star review.

That gets a little suspicious after a while, so you might want to take them with a grain of salt.
Where to Buy
You can purchase Super Hero Pills through Amazon.

A 10 capsule pack sells for just under $40, while you can get a 4-pack for a little less than $20.
Conclusion
For the most part, I don't find fast acting male enhancement formulas to work very well.And if they do, they usually turn out to contain undisclosed, potentially dangerous ingredients that are what makes them work.

Super Hero Pillsseem fine, but when it comes down to it, a daily male enhancement pill is a better bet for both performance help and testosterone levels.
Have You Used Super Hero Pills?

Leave Your Review Below!
Top 3 Male EnhancementAffiliate Disclosure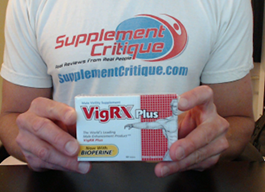 Out of the 100+ male enhancement products Ive tried, Vigrx Plus was the best.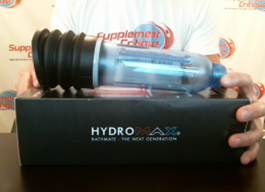 The Bathmate is a proven water-based vacuum pump that can help dramatically increase your size.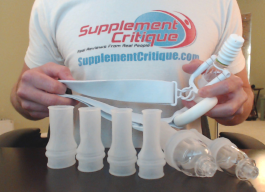 Phallosan Forte is a GREAT option for those looking to grow both length AND girth, permanently.
Honorable Mention/Inexpensive Alternative:Magnum Rings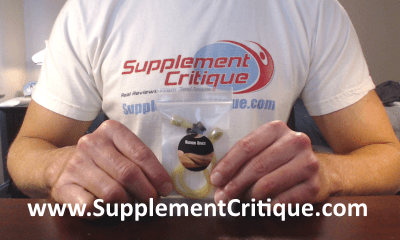 Magnum Rings are a VERY affordable option to getting both girth and length gains, at a fraction of the price of the Bathmate or Phallosan Forte.
Click Here to see our full Magnum Rings review.
Want To REALLY Get Bigger?

Click Here To See Products That WORK!
Ask A Question
User Questions and Answers
No Questions Have Been Answered For This Article.